Rent an RV near Los Angeles, California
When considering renting an RV near Los Angeles, California, you're going to have many different types of RVs, motorhomes, campers and travel trailers to choose from. Depending on the type of trip you are taking to or from Los Angeles, California, you'll want to choose an RV for rent that includes the amenities you'll need for you, your friends or family. RV rentals in Los Angeles, California are in high demand, especially between Memorial Day weekend and Labor Day weekend, so you'll want to book your RV for rent in advance....
When renting an RV or camper you will need RV Rental protection in case the unthinkable happens. Many people mistakenly believe that their personal auto policy will cover their RV rental only to find out too late that this is untrue. It's likely your Auto Insurance Policy is not going to cover the RV Rental. When you rent an RV on RVnGO.com, RV rental protection is automatically included in your rental. For a low nightly rate, you will receive $1,000,000 in liability coverage and up to $250,000 in property damage coverage. With RVnGO's RV rental protection plans, you can rent an RV with the peace of mind that you are covered in the case something happens on your trip. RVnGO's RV rental protection plans also cover RV owners, in the case something is broken or damaged on the RV during your trip.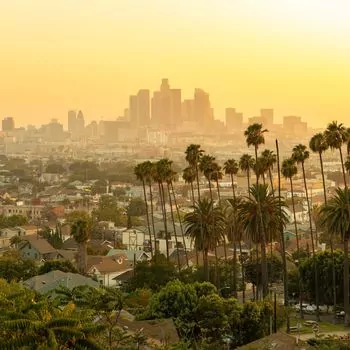 Campgrounds and RV Parks near City
  Visiting Los Angeles is truly epic, with the "Having it all," state of minds, the cool city with skyscrapers and the rolling hills covered with mansions and hikers are just a start. Los Angeles is a very modern city full of glamorous history and scenery. Go to the beach, explore the city, see many new things, or just people watch. If you're traveling to or through Los Angeles there are many campgrounds and RV parks in the area, each with their own distinct characteristics, which are mostly based on their location. If you live in Los Angeles and want to have the feeling of getting out of town without having to go too far, you can simply have an RV delivered to a spot and spend some time in the outdoors, breathing the fresh air and having a totally new experience.
  Malibu RV Park is the only RV park in Malibu. Open year-round, this RV park is located in a beautiful area near the beach. Just off the Pacific Coast Highway, you can choose from an RV site with an ocean view or mountain view. Motorhomes, Travel Trailers, 5th Wheels and Pop-up campers are welcome. If you enjoy spending time on the beach swimming, surfing or just walking, you will love this location. During the months of March, April, October and November, whale watching is a daily bonus. Amenities: Full Hookups, Ocean or Mountain views, Laundry on-site, Store, Picnic areas, Dog walking area
How to Get to Malibu Beach RV Park
  Malibu Beach RV Park, 25801 Pacific Coast Highway, Malibu, CA 90265
  Location, location, location! This RV park is located in Playa Del Rey, a California beach town between Santa Monica beach and Manhattan Beach. Bring or rent bicycles while staying here to use Marvin Braude Bicycle Trail north or south from the RV park to explore the varying characteristics of the Los Angeles beaches. If you don't want to bike, you can get around much more easily and with less traffic on the streets closest to the beach. Sepulveda Blvd. is also Highway 1 or Pacific Coast Highway, which is slightly inland from the beach, but a great way to get around without using the expressway, which can often be very congested with traffic. Head north to Muscle Beach or Venice Beach for street food and eclectic shops, plus sand dune surfing and excellent people watching. On the bike trail, you can get all of the way to Malibu by bike. On the way there, you'll see Santa Monica Pier, which is a family friendly hot spot for fun activities and restaurants with fresh seafood. While in Santa Monica, you can check out the world-class shopping on 3rd Street Promenade – an outdoor walking mall with popular stores, excellent restaurants and street entertainment. Head south to walk around beautiful Manhattan Beach, where you'll find many restaurants and shops. Manhattan Beach is well known for daily dolphin sightings. Amenities: Full Hook-ups, Dumpstation, RVs up to 40 feet allowed, Laundry on site, Oceanside Spaces
How to Get to Dockweiler Beach RV Park
  Dockweiler Beach RV Park, 12001 Vista Del Mar, Playa Del Rey, CA 90293
  This historic and awesome RV park has been in business since the 1960's. You'll see from their website what fans they are of Hollywood and old-time celebrities. However, they've kept up with the times outfitting their RV park with may features that people today will enjoy. Walnut RV Park brands themselves as an urban RV park. There are many conveniences nearby, such as shopping at Costco and Northridge Fashion Center along with many chain restaurants plus Chick-fil-a. They offer weekly and monthly rates. Amenities: Back-in spots, Full Hook-ups, Heated Pool, Restrooms and Showers, Recreation Room
How to Get to Walnut RV Park
  Walnut RV Park, 19130 Nordhoff St, Northridge, CA 91324
National Parks and State Parks near Los Angeles
  Known as the Central Park of Los Angeles and a California State Park built by the people.  Los Angeles Historic State Park, 1245 N Spring St, Los Angeles, CA 90012
  Known for amazing hiking with great views. Most trails don't welcome dogs, but if you check out
their website
there is a link to dog-friendly trails. Topanga State Park, 20828 Entrada Rd., Topanga, CA
Los Angeles Attractions
  Every area of Los Angeles offers unique places to go, things to do and see. Once of the best things about L.A. is the combination of urban experiences with those in nature. Everyone in your family or group can find something they'll enjoy doing in Los Angeles. For outdoorsy recreation ideas and locations, check out
Visit California
  Places to visit in Los Angeles include:
Disney Land,.
Santa Monica Pier,
Universal Studios,
Warner Brothers Studios,
The Los Angeles Zoo,
Knott's Berry Farm,
The Getty Museum,
The Queen Mary,
NBC Studios,
The Chinese Theater in Hollywood, CA,
Catalina Island,
Malibu Pier Sport Fishing,
Six Flags Magic Mountain,
LA Golden Dragon Parade