Rent an RV near Chicago, Illinois
When considering renting an RV near Chicago, Illinois, you're going to have many different types of RVs, motorhomes, campers and travel trailers to choose from. Depending on the type of trip you are taking to or from Chicago, Illinois, you'll want to choose an RV for rent that includes the amenities you'll need for you, your friends or family. RV rentals in Chicago, Illinois are in high demand, especially between Memorial Day weekend and Labor Day weekend, so you'll want to book your RV for rent in advance....
When renting an RV or camper you will need RV Rental protection in case the unthinkable happens. Many people mistakenly believe that their personal auto policy will cover their RV rental only to find out too late that this is untrue. It's likely your Auto Insurance Policy is not going to cover the RV Rental. When you rent an RV on RVnGO.com, RV rental protection is automatically included in your rental. For a low nightly rate, you will receive $1,000,000 in liability coverage and up to $250,000 in property damage coverage. With RVnGO's RV rental protection plans, you can rent an RV with the peace of mind that you are covered in the case something happens on your trip. RVnGO's RV rental protection plans also cover RV owners, in the case something is broken or damaged on the RV during your trip.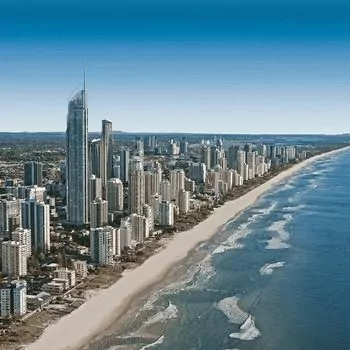 Campgrounds and RV Parks near Chicago
Chicago is one of the largest cities in America, which means that is likely there are not many Campgrounds or RV Parks in the city proper. The best place to park your RV in the city of Chicago is in the parking lot of
McCormick Place
, which offers beautiful views of the city skyline and is close to many of the attractions the city of Chicago has to offer. However, there are RV Park Parks and Campgrounds close to the city of Chicago, where RV camping and RV parking is very popular. If you're renting an RV in Chicago, it is also likely that you will have to pick up your rental RV outside of the city of Chicago. You can also request RV delivery to your house or campsite. Camper delivery is very popular for pop-up campers, travel trailer rentals including fifth wheels.
If you want to get away and have a weekend camping in a camper, travel trailer, pop-up camper, cabin or tent, Fish Lake Beach is a perfect location. Paddleboard, kayak, canoe or swim or go fishing during your stay at Fish Lake Beach. Have your camper delivered to your space so that you don't have to sleep on the ground. When you're done with the lakeside activities, take your car to Six Flags Great America or shop the outlet malls in the area. Amenities include: Full hook-ups, Pool, Hot Tub, Laundry Service, Beach, Kid-Friendly,Free Wi-Fi.
See what people are saying about Fish Lake Beach
Fish Lake Beach Camping Resort, 9633, 32223 N US Hwy 12, Volo, IL 60073
This RV Park is only accessible to those with military ID. Amenities include: 20 concrete sites with electrical hook-ups (12 sites: 50 amp and 8 sites: 30 amp), restrooms and nearby access to shower facilities. Other amenities include a beach with a beach house, fishing piers with a cleaning station, a playground, picnic areas and an archery range.
See what people are saying about MWR Navy Gateways RV Campground
MWR Navy Gateways RV Campground, 715-799 Ziegemeier St, North Chicago, IL 60088
The RV camping sites at Jellystone include water and electric hook-ups. You can add a tent to your campsite for an additional fee. Amenities include: 30 Amp Electric Service, Fire Ring, Large Grassy Site, Picnic Table
See what people are saying about Yogi Bear's Jellystone Park
Yogi Bear's Jellystone Park, 8574 Millbrook Rd, Millbrook, IL 60536
National Parks and State Parks near Chicago
This state park is located north of Chicago, in Zion, IL. The park offers many activities including Bike Trails, Cross Country Skiing, Fishing, Geocaching, Hiking Trails, SCUBA Diving and Swimming.
Although it's not located in the state of Illinois, Indiana Dune State Park is 1.5 hours drive from Chicago and offers amazing outdoor experiences. Climb the largest dune you've probably seen in your life, wade down a clay river and swim in Lake Michigan. The beach offers paddleboard rentals, kayak rentals and fun activities for kids. It's a place you have to see to believe.
Click for a complete list of National Parks near Chicago, IL.
Chicago Attractions
Chicago is bustling with things to do, see and places to go. Chicago's theater district is world renowned and the city is known for comedy, with Second City Theater among many others. Historic and contemporary sites abound including museums, skyscrapers, exhibits, and amusement parks. Street food, deep dish pizza and even Michelin rated restaurants are all available within the city.
Millennium Park
Often referred to as "Chicago's front yard", Grant Park is a beautiful open stretch of land that separates Chicago's gorgeous lakefront from the city's downtown area. A popular attraction for Chicagoans and visitors alike, Grant Park and the city's storied architecture provide a breathtaking view of the Chicago's amazing skyline.
Some of the exhibits at Chicago's Art Institute are permanent, while the majority are every changing. The location is amazing and photo worthy whether or not you even go inside. One thing you won't be able to see anywhere else is George Seurat's painting,
A Sunday Afternoon on the Island
featured at the Art Institute. This painting uses a technique call pointillism which means that it is painted with dots of paint that as you step further and further away from the painting, you can see the entire picture as it was intended.
Events in Chicago
During the summer months, the city of Chicago is busy with events every weekend. Below are a few examples of the largest, annual events along with some that are truly unique to Chicago and Midwest culture.
The largest, free-admission food festival in the U.S., the Taste of Chicago is among the largest annual events in the city. Walk the vast festival grounds tasting all of the different types of food Chicago has to offer. Entertainment includes cooking demonstrations and concerts. If you're in Chicago in July, you won't want to miss the Taste of Chicago. There are many activities for kids, art exhibits and other fun activities for all.
This music festival is among the largest in Chicago every year, starting in July and ending in August. Four days of concerts on 8 stages make this a must-see music event.
The Chicago Marathon is among the most popular marathons in the U.S. with thousands of runners and even more spectators. Whether you are supporting one runner or all of them, it's a fun day full of entertainment, activities and excitement in the city.