Rent an RV near Houston, Texas
When considering renting an RV near Houston, Texas, you're going to have many different types of RVs, motorhomes, campers and travel trailers to choose from. Depending on the type of trip you are taking to or from Houston, Texas, you'll want to choose an RV for rent that includes the amenities you'll need for you, your friends or family. RV rentals in Houston, Texas are in high demand, especially between Memorial Day weekend and Labor Day weekend, so you'll want to book your RV for rent in advance....
When renting an RV or camper you will need RV Rental protection in case the unthinkable happens. Many people mistakenly believe that their personal auto policy will cover their RV rental only to find out too late that this is untrue. It's likely your Auto Insurance Policy is not going to cover the RV Rental. When you rent an RV on RVnGO.com, RV rental protection is automatically included in your rental. For a low nightly rate, you will receive $1,000,000 in liability coverage and up to $250,000 in property damage coverage. With RVnGO's RV rental protection plans, you can rent an RV with the peace of mind that you are covered in the case something happens on your trip. RVnGO's RV rental protection plans also cover RV owners, in the case something is broken or damaged on the RV during your trip.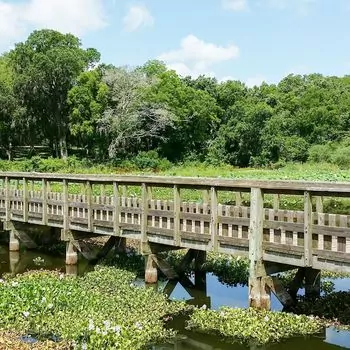 So, Ya want to plan your next RV trip around Houston Texas… What better way to explore the state than with renting an RV? If you're not a native, you might not know that Houston TX has a lot more to offer visitors than their sports franchises. In fact, Houston is one of the leading cultural and culinary destination in the South. Houston is home to over 11,000 restaurants featuring cuisine from more than 70 countries! It may be the wild west, but Houston offers phenomenal museums, opera, ballet and theater, as well as incredible dining. With the wide streets and great highway system, Houston is an RV friendly destination. Rent your RV from RVnGo to get started. Are you a sports fan? Houston has a big selection of teams from the Houston Rockets, The Houston Texans and, the Houston Astros. Regardless of what sport you like, why not use your RV rental to tailgate for the next game? There is so much more to do for those who want to explore beyond Houston and fully enjoy the complete RV rental experience though, like fishing in the Gulf of Mexio, Kayaking down Buffalo Bayou, or parking your RV in the one of the gorgeous State Parks. Most parks in Texas have RV hook-ups so they make a fantastic destination. There are also plenty of private RV parks and resorts to choose from. Renting an RV is now better than ever. h3>
Camping and RV Parks in and near Houston
Naturally, you won't want to drive your RV around the city. So be sure to check in to one of the many RV parks in Houston.
Experience one of the newest and finest RV Resorts in Houston. This RV Park is conveniently located near many of Houston's dining and, shopping attractions. It is also minutes from M. D. Anderson Cancer Center, Texas Medical Center. This RV Resort is first in class with top notch amenities: • full hook ups, • 20, 30, 50 Amp Power Pedestals, • Cable TV, • Wi-Fi, • Hot Tub, • Heated Pool, • Laundry Room, • Private Baths, • BBQ area and Rec-Building
Enjoy your stay here with your RV Rental. Take advantage of free shuttle service to medical centers. Catch fresh dinner in our on-site stocked fishing lake. After a fun day fishing on the lake, relax in the jacuzzi or get a few reps in at the fitness center. Other amenities include: • Free Cable • Free WiFi • Full Featured Dog Wash Station • Laundry Facilities • Secure Gated Property
Looking for an RV Park in Houston with 5 Star Amenities? Look no further than Westlake RV Resort. Many people who rent RVs choose this to call their temporary home. It is a great destination for those with an active RV Lifestyle. Minutes from Bear Creek Pioneers Park and Cullen Park and offering the amenities you expect. • Free Cable • Free WiFi • Full Featured Dog Wash Station • Laundry Facilities • Secure Gated Property
Our RV Park in Houston is a great choice for those who are visiting West Houston and want to be close to malls and dining. Some of the amenities offered include: • Walking Trail • Catch & Release Pond • Dog Park & Dog Wash • Library • 24-Hour Laundry Facility • Clean Showers & Restrooms • TV Lounge • Pool & Spa
Houston Family Attractions
There are tons of attractions in and around Houston for the whole family to enjoy… If you have a car and want to take a day trip, check out…
Visit the world renowned museum of science. See exhibits and explore tropical rainforests to galaxies far far away. Go back in time and walk with the dinosaurs and into the future to see what new technologies are making our world better. Visit the website for
more info
.
We don't have a problem Houston. We have an incredible museum. As one of Houston's top attractions, The NASA Space Center offers exhibits and extensive science education programs that are fun and engaging. Visit the website for
more info
.
Your undersea adventure awaits! This 6 acre complex is home to a 500,000-gallon aquatic wonderland, with over 300 species of fish and sea life. Enjoy rides, dining and of course a one of a kind aquatic experience. Visit the website for
more info
.
From kids rides to extreme thrill rides, we have you covered; in water that is. This water park is known for some of the tallest, fastest and west rides in the entire country. Visit the website for
more info
.
Not just your typical waterpark. There are zip lines, petting zoo, fishing, a collection of obstacle courses floating on the water surrounded by wildlife and let's not forget about the alligators. Visit the website for
more info
.
Your ultimate family getaway! Just 20 miles from Houston, this is an incredible boardwalk amusement park with fantastic waterfront restaurants, rollercoasters, a Double-Decker Carousel and ferris wheel too. If that wasn't enough, there are seasonal events the whole family will enjoy. Visit the website for
more info
.
Brazos State Park is a quick ride from downtown Houston! This park has plenty of options for the nature lover. From hiking, biking fishing and, horseback riding. Be sure to watch out for alligators.
Learn More
on the park website.
West of Houston is a gorgeous park full of wildlife and scenic views that can't be beat anywhere else.
Learn More
on the park website.
This Waterway Arts Festival is ranked one of the top fine arts festivals in the Nation, featuring 225 extraordinary artists. Be sure to plan your RV rental trip around this annual event. Come see The Woodlands Waterway transformed into an outdoor art gallery.
For those who thrill in the athletic competitions of Ironman Events, you won't want to miss this event and test your strength and endurance.
Nothing says Texas like it's BBQ. At this annual event, Houston's best barbecue restaurants converge all in one place, for one price! Tickets are limited so register fast. Enjoy fantastic food and incredible live music from local artists.