Rent an RV near Fort Wayne, Indiana
When considering renting an RV near Fort Wayne, Indiana, you're going to have many different types of RVs, motorhomes, campers and travel trailers to choose from. Depending on the type of trip you are taking to or from Fort Wayne, Indiana, you'll want to choose an RV for rent that includes the amenities you'll need for you, your friends or family. RV rentals in Fort Wayne, Indiana are in high demand, especially between Memorial Day weekend and Labor Day weekend, so you'll want to book your RV for rent in advance....
When renting an RV or camper you will need RV Rental insurance to protect you should the unthinkable happen. Many people mistakenly believe that their personal auto policy will cover their RV rental only to find out too late that this is untrue. It's likely your Auto Insurance Policy is not going to cover the RV Rental. When you rent an RV on RVnGO.com, RV rental insurance is automatically included in your rental. For a low nightly rate, you will receive $1,000,000 in liability coverage and up to $250,000 in property damage coverage. With RVnGO RV rental insurance, you can rent an RV with the peace of mind that you are covered in the case something happens on your trip. RVnGO RV rental insurance also covers RV owners, in the case something is broken or damaged on the RV during your trip.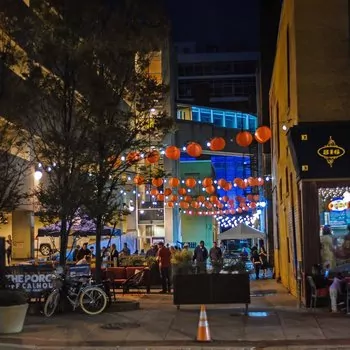 The second largest city in Indiana is also the final resting place of an American icon— Johnny Appleseed! Fort Wayne has a rich Masonic history that's evident in its old mansions' architecture and its actual Old Fort. The city embraces its past while celebrating its present community in its annual festivals and attractions; with its close proximity to over 11 lakes and sprawling grass fields, this hidden gem has only grown in popularity over the years.
Campgrounds and RV Parks near Fort Wayne
Staying near Fort Wayne in an RV gives travellers the chance to stargaze, swim, fish, and even zipline from their campgrounds.
Located just outside of the city central, Johnny Appleseed Campground is part of the aptly named Johnny Appleseed Memorial Park. The campgrounds themselves are tucked tranquilly beneath the shade of the park's trees, with plenty of grass and space between individual sites. Because of this, the park is much beloved amongst travellers despite the "no frills" atmosphere. The park offers restrooms, showers, and laundry facilities, and supports full electric amp hookups. Johnny Appleseed Campground is pet friendly.
To the east of Fort Wayne, Jefferson Township Community Park makes for a conveniently close by campground that's still decisively surrounded by nature. The campgrounds are situated on the vast, grass plains of Indiana, allowing you to sleep beneath the stars at night. The park is pet friendly, supports full electric hookups, and comes with showers and restrooms. Additionally, guests have access to a stocked pond during their stay to fish at. This park only offers a limited number of sites and fills up quickly.
Southwest of Fort Wayne, Camp Timber Lake has a decidedly country tenor. The park is surrounded by woodland, with the campsites themselves open to the sky. Sites come with a picnic table and firepit, and support full electric hookups. In addition to providing showers and restrooms for guests, the campgrounds also offer boat and fishing gear rentals for use on the sprawling Timber Lake, plus a zipline through the trees!
National Parks and State Parks near Fort Wayne
There's no shortage of water, woodlands, or fields surrounding Fort Wayne. During your stay, be sure to prepare for a little of everything!
South of Fort Wayne, Ouabache State Park is unique amongst other State Parks in the US. In addition to its green areas and its walking trails, its volleyball courts, playground, swimming beach, and bike trail, Ouabache is home to something truly special— a bison exhibit. These incredible animals have 20 peaceful acres of reserve to themselves in the park that people can visit up close and personal.
North of Fort Wayne, Chain O' Lakes State Park is exactly as its name suggests. Watersports enthusiasts can't miss out on boating through miles of the park's nine interconnected lakes. Plus, the park also features many hiking trails, firepits for camping, and a historic one-room schoolhouse open to visitors.
Fort Wayne Attractions
When visiting Fort Wayne, bring with you an enthusiasm for history and an appreciation of the arts. Plus— a swimsuit!
Tucked within the center of Fort Wayne is a slice of history itself. Historic Old Fort is a recreation to the T of the original garrison, once a Masonic meeting site. The grounds feature the fort and cabins themselves, as well as history exhibitions and live reenactments from period performers.
The unique Castle Gallery is a warm and cozy way to experience fine art in a residential setting. The gallery itself contains artwork from over 60 American and European artists, set upon three floors of Romanesque architecture. The home is thoroughly furnished and designed as a miniature castle with its lush stonework, which adds to the welcoming and whimsical atmosphere of the gallery.
Southwest of downtown Fort Wayne, Fox Island County Park is a close escape into nature from the city. The park contains a number of walking trails and fields for visitors to spread out in, plus a lake for swimming, fishing, and boating. There is a playground available as well, and the park is pet friendly.
Events in Fort Wayne
Fort Wayne's number of cultural festivals and celebrations of local food and drinks hope that you come hungry! History and community are intertwined in Fort Wayne's many annual events, where everyone is a neighbor.
Of course Fort Wayne celebrates Johnny Appleseed's heritage in style! For two days in late September, the fairgrounds of the festival are covered with delicious food, homemade crafts, and live demonstrations from the 1800s era. Exhibits include tinsmiths and blacksmiths demonstrating period appropriate techniques, as well as pioneer and trader encampments. Naturally, there's plenty of apple-themed baked goods to go around, and tons of unique vendors to boot.
A newly minted tradition in Fort Wayne, the boat race of River, Set, Go! takes place on the city's central waterfront in Promenade Park. The main event is the dragon boat races, but the event also includes floating yoga on the water, vendors and activities on the lawn, and a floating fire pit finale at night!
To celebrate the local craft beer and cider scene in Fort Wayne, the Brewed IN the Fort Craft Beer Festival invites attendees to sample from local breweries. The entirely outdoor event also features live music and food trucks. Where will you RVnGO next?