Rent an RV near Riverside, California
When considering renting an RV near Riverside, California, you're going to have many different types of RVs, motorhomes, campers and travel trailers to choose from. Depending on the type of trip you are taking to or from Riverside, California, you'll want to choose an RV for rent that includes the amenities you'll need for you, your friends or family. RV rentals in Riverside, California are in high demand, especially between Memorial Day weekend and Labor Day weekend, so you'll want to book your RV for rent in advance....
When renting an RV or camper you will need RV Rental protection in case the unthinkable happens. Many people mistakenly believe that their personal auto policy will cover their RV rental only to find out too late that this is untrue. It's likely your Auto Insurance Policy is not going to cover the RV Rental. When you rent an RV on RVnGO.com, RV rental protection is automatically included in your rental. For a low nightly rate, you will receive $1,000,000 in liability coverage and up to $250,000 in property damage coverage. With RVnGO's RV rental protection plans, you can rent an RV with the peace of mind that you are covered in the case something happens on your trip. RVnGO's RV rental protection plans also cover RV owners, in the case something is broken or damaged on the RV during your trip.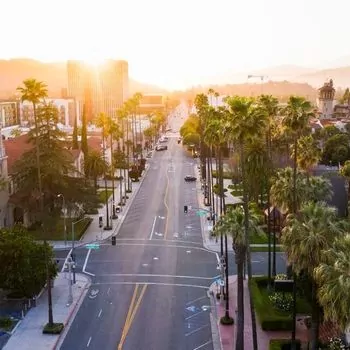 The city of Riverside, which is 60 miles east of LA, is known for its citrus industry, an entire empire was built around the navel orange. Riverside has 24 nationally registered historic sites and more than 100 city landmarks commemorating this city's history. Visitors and residents enjoy cultural activities including downtown museums, restaurants and performing arts centers.
Camping and RV Parks near Riverside
Riverside features many campsite options for the RVer which are also close to the Airforce Base and Marine Corps Base, in case you are visiting military family members, and other destinations for the whole family to enjoy.
Whether you have an RV, camper, travel trailer, toy hauler or any type of camping trailer, this park has a fully equipped RV camping spot for you to enjoy all the benefits that Canyon RV Park has to offer! This park boasts 140 RV sites with full hook-ups and electric with 50 Amps. Take advantage of the bike trail, movie nights at the amphitheater, the pickle ball court or lawn chess or the swimming pool. You will not get bored here.
Wilderness Lakes RV Campground provides a fantastic getaway for all ages! With 80 scenic acres, this RV campground in Riverside California features a central location near shopping, hospitals and freeways and fishing canals. All 523 camping sites offer water, electric and sewer services. For guests who wish to rent accommodations at Wilderness Lakes RV Campground, rental trailers are also available. Guests also enjoy the convenience of an on-site general store, which is open five days a week. Many activities are also available from mini golf to bingo.
Rancho Jurupa Park is situated along the Santa Ana River and located behind Mt. Rubidoux just west of charming historic downtown Riverside. This popular award-winning regional park boasts a natural semi-rural setting of shady cottonwood trees, graceful meadows, and two lovely lakes, while still providing easy access to the entertainment opportunities and urban conveniences of the city. Visitors to Rancho Jurupa Park enjoy a gorgeous 200-acre recreational area with many amenities including a thrilling splash pad for water play, a rock climbing playground, miniature golf surrounded by spectacular waterfalls, a disc golf course and two fishing lakes.
National Parks and State Parks near Riverside
Be sure to take in the natural splendor of one of the nearby natural parks or preserves, in between visiting the major attractions.
To the East of Riverside, two distinct desert ecosystems, the Mojave and the Colorado, come together in Joshua Tree National Park. A fascinating variety of plants and animals make their homes in a land sculpted by strong winds and occasional torrents of rain. Enjoy camping, rock climbing and of course hiking in this park.
The Juan Bautista de Anza National Historic Trail is a 1,210-mile trail extending from Nogales on the U.S.-Mexico border in Arizona, through the California desert and coastal areas in Southern California and the Central Coast region to San Francisco. A diverse group of 30 migrant families scratched their way across the California frontier, ed by Juan Bautista de Anza and carved their way into American history. You can hike the historic trails in this beautiful area and get in touch with history as well as nature.
The North Etiwanda Preserve is a habitat preservation area in San Bernardino County. The major draw of the North Etiwanda Preserve is Etiwanda Falls, which sits at the foothills of the Cucamonga Wilderness. Etiwanda Falls is a magical place of lush green narrows and cascading water, an unusual site in the desert landscapes of Southern California.
Chino Hills State Park is a state park of California, in the United States. It is located in the Chino Hills, foothills of the Santa Ana Mountains. It is a critical link in the Chino–Puente Hills wildlife corridor, and a major botanical habitat reserve for resident and migrating wildlife.
Riverside Attractions
Riverside's theme parks are places to play with your favorite movie and comic book characters. Let your imagination run wild! The highlight for most trips will be Disneyland® Park, the most iconic of all theme parks. Riverside has other well known theme parks that you are already aware of like Knott's Berry Farms, Universal Studios, Seaworld, and Legoland, but there are others that are well worth the trip.
This library and museum hosts exhibits rooted in American history, and fostering discussion and debate relating to the legacy of America's thirty-seventh president.
The museum is located at the corner of 20th & Main Streets in Santa Ana - one minute from the 5 freeway, (Main St. South exit) and just minutes from the 57, 55 and 22 freeways. This museum showcases art and culture from across the globe including the early Americans. Other exhibits show historic artifacts and art from Mexico to China and the Pacific Islands.
The University of California, Riverside, Botanical Gardens are 40 acres of botanic gardens containing more than 3,500 plant species from around the world. The Gardens are located in the eastern foothills of the Box Springs Mountain on the University of California, Riverside campus in Riverside, California.
Riverside Events
There are plenty of events to experience around Riverside. Visiting is a sure bet for fun, but it's also an opportunity to expand your horizons and do something completely different.
Celebrating the life and works of author Charles Dickens and his impact on society, our Dickens Fest is the brainchild of a small group of people who wanted to promote the cultural arts. Many vendors sell Victorian-era clothing in case guests feel inspired to dress up. There is also traditional food from across the pond, including fish and chips, meat pies, Scones, Welsh cakes, Scotch eggs and of course Tea.
The Riverside County Fair & National Date Festival is located in Indio, approximately 130 miles east from Los Angeles. The Fair started as a festival to celebrate the end of the annual date harvest in the Coachella Valley. This annual event remains an integral part of the greater Coachella Valley community and a major tourist attraction.