Rent an RV near Oxnard, California
When considering renting an RV near Oxnard, California, you're going to have many different types of RVs, motorhomes, campers and travel trailers to choose from. Depending on the type of trip you are taking to or from Oxnard, California, you'll want to choose an RV for rent that includes the amenities you'll need for you, your friends or family. RV rentals in Oxnard, California are in high demand, especially between Memorial Day weekend and Labor Day weekend, so you'll want to book your RV for rent in advance....
When renting an RV or camper you will need RV Rental protection in case the unthinkable happens. Many people mistakenly believe that their personal auto policy will cover their RV rental only to find out too late that this is untrue. It's likely your Auto Insurance Policy is not going to cover the RV Rental. When you rent an RV on RVnGO.com, RV rental protection is automatically included in your rental. For a low nightly rate, you will receive $1,000,000 in liability coverage and up to $250,000 in property damage coverage. With RVnGO's RV rental protection plans, you can rent an RV with the peace of mind that you are covered in the case something happens on your trip. RVnGO's RV rental protection plans also cover RV owners, in the case something is broken or damaged on the RV during your trip.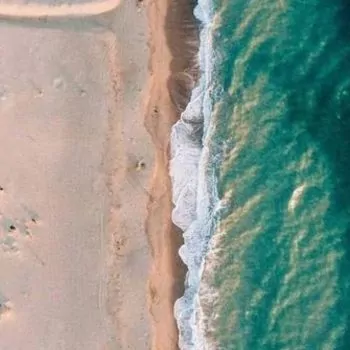 The seaside city of Oxnard is a popular boating destination in Southern California. Miles of flawless beach and a historic downtown square make it a relaxing spot to grab a drink in the local speakeasy and kick back. With stunning islands off the coast to explore and Los Padres National Forest within driving distance, Oxnard is a hidden gem just west of Malibu.
Campgrounds and RV Parks near Oxnard
Oxnard's RV campgrounds take advantage of the natural scenery surrounding the city, from the coasts to the mountains. Plus, there are options within the urban environment as well.
Close to downtown Oxnard, McGrath State Beach offers campgrounds by the coast with showers and restrooms. Although the park doesn't come with luxury amenities, what it lacks in these features it makes up for in its real estate. The beach it has access to is closed off to the public during the day— except for the campgrounds. For beach bums that have to be near the water during their stay, McGrath State Beach campgrounds are second to none. The park is pet friendly and supports electric 30/20/15 and 50 amp.
In nearby Santa Paula, Mountain View RV Park is a quiet, no frills stay at the base of the Santa Clara River. The campgrounds are in an urban setting, close to Main Street and shops and restaurants. The sites come with small patches of grass and fire pits. The grounds support full electric hookups and are pet friendly.
Northwest of Oxnard, Ventura Ranch KOA Holiday features all of the amenities that KOA is known for. In addition to a host of basic amenities (bathrooms, showers, laundry), the campgrounds are equipped with a pool, fire pits, general store, craft area (with supplies), Zipline Adventure Course for kids, and even peacocks that call the grounds home! Ventura Ranch KOA is pet friendly and supports full electric hookups.
National Parks and State Parks near Oxnard
A day trip from Oxnard brings you from the mountains to the sea and almost every landscape in between from its National Parks next door.
Off the Ventura coast are a group of five islands that are ecologically rich in flora and fauna. The Channel Islands are breathtaking for their soaring wildflower cliffs and turquoise water that surrounds them. Snorkeling and kayaking around the islands will catch sea lions gliding through the kelp jungles beneath the sea surface.
Northwest of Oxnard is the vast wilderness of Los Padres National Forest. Approximately 1.75 million acres of wooded mountains and grassy plains dominate the landscape as a hiker's paradise. Rivers, hot springs, waterfalls, and Pacific vistas are all within walking distance from the many campgrounds scattered throughout the park.
Oxnard Attractions
Historic squares, speakeasies, and idyllic Californian beaches are all up for grabs in Oxnard's seaside city.
For miles of golden beach, look to Emma Wood State Beach. The hills by the beach are dotted with yellow wildflowers. Surfers take advantage of the pristine water, while sunbathing is popular on the shore.
Heritage Square refers to a collection of historic Victorian and Craftsman homes in Oxnard connected by brick pathways. The center of the square hosts weddings, fine dining events, and concerts in the Turn of the Century setting. The grounds are open for guided tours on weekends and by request.
Beneath La Dolce Vita restaurant in Hobson East Park is a 20th century getaway. 1901 Speakeasy is a Prohibition-era themed bar serving Old Fashioneds, Sazeracs, and other traditional cocktails from the time.
Events in Oxnard
Spend the day under the Southern California sun with Oxnard's Strawberry Festival and Classic Car show.
In May, over 60,000 people converge on Oxnard to celebrate the California Strawberry Festival. Contests, cooking demonstrations, crafts, and Strawberryland— a carnival for kids with rides and activities. Best of all, the organization behind the festival has donated over $4.5 million to charity and scholarships since its inception.
For lovers of automotive history, the From Tree to the Sea event in June is a perfect weekend spent out in the sun. On the first day, antique boats are docked at the Channel Islands Maritime Museum in Oxnard. Then, the following day features a classic car show that Dad would love. Where will you RVnGO next?