Rent an RV near Irving, Texas
When considering renting an RV near Irving, Texas, you're going to have many different types of RVs, motorhomes, campers and travel trailers to choose from. Depending on the type of trip you are taking to or from Irving, Texas, you'll want to choose an RV for rent that includes the amenities you'll need for you, your friends or family. RV rentals in Irving, Texas are in high demand, especially between Memorial Day weekend and Labor Day weekend, so you'll want to book your RV for rent in advance....
When renting an RV or camper you will need RV Rental protection in case the unthinkable happens. Many people mistakenly believe that their personal auto policy will cover their RV rental only to find out too late that this is untrue. It's likely your Auto Insurance Policy is not going to cover the RV Rental. When you rent an RV on RVnGO.com, RV rental protection is automatically included in your rental. For a low nightly rate, you will receive $1,000,000 in liability coverage and up to $250,000 in property damage coverage. With RVnGO's RV rental protection plans, you can rent an RV with the peace of mind that you are covered in the case something happens on your trip. RVnGO's RV rental protection plans also cover RV owners, in the case something is broken or damaged on the RV during your trip.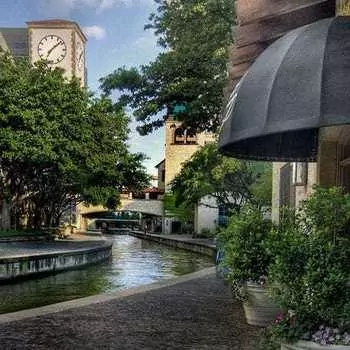 Despite being overshadowed by its neighbor in Dallas, Irving is perfectly positioned among so many fantastic attractions, day trips, and beautiful natural features that it's one of the region's best kept secrets. Less than an hour's drive brings you to first class amusement parks and stunning parks, and yet the city of Irving itself is a destination in its own right for its scenic canals, upbeat nightlife, and southern hospitality.
Campgrounds and RV Parks near Irving
Visitors to Irving are spoiled by the many lakeside RV parks in the area and the many amenities that they offer.
Situated north of Irving in Grapevine, The Vineyards Campground is set upon the water of idyllic Grapevine Lake, and offers kayak and fishing rentals for its guests. The campgrounds also feature private walking trails, a general store, and complementary activities put on by the park. The grounds are pet friendly, come with restrooms, showers, and laundry facilities, and support full electric hookups.
The campgrounds at Loyd Park are totally immersed in nature. The lakefront of Joe Pool Lake and the canopy of trees on the grounds provide a respite from the Texas sun. Each individual site comes with a picnic table and covered grill. The campgrounds are pet friendly, with all of the basic amenities (showers, restrooms, laundry), plus features like golf cart and kayak rentals. The park supports full electric hookups.
Lewisville Lake Park is located conveniently between the relaxing beach of its namesake and a golf course across the street, making it a one-stop shop for vacation activities. The park has access to boat ramps on its grounds, as well as recreational fields next door. Each individual site comes with a BBQ grill and picnic tables. The park supports full electric hookups and is pet friendly.
National Parks and State Parks near Irving
All around Irving are lakes and parks, with miles of shoreline and green fields for time spent under the sun.
South of Irving by a 20 minute drive, Cedar Hill State Park sits on the shore of Joe Pool Lake. There are miles of bike trails that cut through thickets of prairie grass and pastures of wildflowers, and over wooden bridges on the water. Also located on the grounds of the park is the historical Penn family farm. Remnants of the original farm, as well as several reconstructed buildings, are open for self-guided tours.
North of Irving, Ray Roberts Lake State Park is a popular spot amongst locals for its pristine golden sand shores. The blue waters of Ray Roberts Lake are idyllic for swimming, fishing, and kayaking, while the green lawns of the park are the perfect spot for a picnic. Tent camping is allowed on certain parts of the grounds.
Irving Attractions
Surrounding the city of Irving are amusements parks, horse racing tracks, aquariums, and so much more; when planning a vacation, make sure to have plenty of room.
Lone Star Park is a premier horse racing track in Texas with two live racing seasons per year. In spring, the thoroughbred season runs from April to mid-July, and in autumn the park hosts the Fall Meeting of Champions from September through mid-November. Inside the facility is a Vegas-style simulcast and betting station.
The classic American theme park has a home in Arlington, just outside of Irving. For a day of timeless fun from its many rollercoasters and thrill rides, look no further than Six Flags Over Texas and its waterpark.
The SEA LIFE Aquarium at Grapevine is a wonderland of aquatic life that brings out the inner child of anyone that visits. Featuring the only 360° tunnel exhibit in Texas, SEA LIFE's array of creatures includes sea turtles, stingrays, sharks, jellies, plus over 10 interactive exhibits and a Rainforest Adventure! With daily feedings, a touchpool, and a Mangrove Forest, the aquarium has lots in store to keep everyone busy.
Events in Irving
Celebrate the diversity of the American south in both its culture, its people, and its cuisine with Irving.
January in Irving stays red hot with ZestFest, an ode to the spicy cuisine of Texas. Across three days, the festival features multiple competitive events— like Wingstop Atomic Wing Eating Contest and PuckerButt Jalapeño Eating Contest. But the real prize goes to the recipient of the Golden Chile Award, one of two spicy food anointments of its kind in the US. Additionally, the festival is filled with cooking demonstrations from celebrity chefs and live music entertainment.
On the second Sunday in October, Irving celebrates Asian and Pacific Islander Heritage in style. The festival takes place by Lake Carolyn, where the DFW Dragon Boat races take place during the day and kites soar through the sky. Traditional Asian cuisine and crafts are featured, as well as a lantern show in the evening. Where will you RVnGO next?