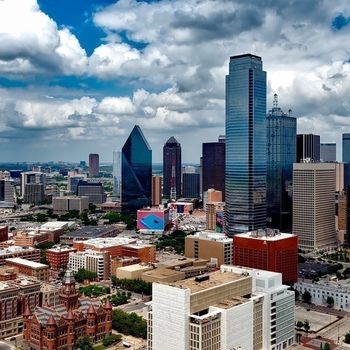 As they say, "everything is bigger in Texas." Referencing the size of the state's geographical area, Texas is the perfect place to road trip. With so many discoveries around each bend, including "the Sparkling City by the Sea" — better known as Corpus Christi, RVers can plan the ultimate getaway. Ready to embark on a Texan adventure? Rent an RV in Corpus Christi!
Camping and RV Parks near Corpus Christi
Texas is full of RV parks. Offering travelers the opportunity to enjoy the true RV experience. While searching for an RV rental in Corpus Christi on RVnGO, you'll find a list of RV-friendly spots. Just remember, RV rentals are in high demand in Corpus Christi, especially between the Memorial Day and Labor Day weekend.
Located at 907 Access Rd 1-A, Port Aransas, approximately 39 miles from Corpus Christi, On the Beach's name speaks for itself. As they say, "When you visit the coast, why not stay on the beach." Considering this city offers travelers 192 miles of shoreline, visiting the beaches is a must. Whether your ideal day involves fishing, surfing, kayaking, or simply soaking up the sun, this family-friendly RV park has it all. Offering daily, weekly, and monthly rates, stay as long as your heart desires. Serving the Texas Coastal Bend area since 1974, as a family owned and run business. Thanks to this, we've had generations of family visiting the coast to make memories together. We're a short trip away from Charlie's Pasture Nature Preserve, which hosts over a thousand acres of coastal wetlands with over two miles of hike and bike trails. For seafood dining, there is no better than in Port Aransas. The Texas Coast is home to many incredible restaurants. This park is the premier destination for Snow Birds looking to make a home away from home for the winter. Our quiet and cozy park is just the thing Winter Texans look for when it comes to extended stays with full hookup sites and high speed WiFi for all in the park along with public restrooms and showers, a fish cleaning station and more improvements to come! Book now and reserve your slot today!
Pull into 3828 Laguna Shores Rd, Corpus Christi to discover all that Laguna Shore Village RV Park has to offer. This laid-back destination is quaint and tranquil. Enjoy watching the sunset over the water, the cool gulf breeze, and the stars that reveal themselves at night. The park offers full hook-up sites, free cable, private showers, Wi-Fi, and much more. Being dog-friendly, you can bring the entire family along. Whether you're hanging out at the community fire pit or playing games in the air-conditioned rec room, this is the place to make memories.
At 1757 Naval Air Station, Corpus Christi, you can experience the historical aviation grounds of NAS Corpus Christi RV Park. Situated on the Gulf of Mexico, this year-round park is close to restaurants and attractions of the Coastal bend. If you're a fan of boating and fishing, here is where you'll get a trophy catch. There are also dozens of birds to watch and enjoy in their natural habitat. If you're in the military, you will receive a discount.
National Parks and State Parks near Corpus Christi
When visiting Corpus Christi, there is an impressive list of state and national parks. Soak in the wild for at least one day of your road trip or vacation in Corpus Christi, Texas.
Following the damming of the Nueces River, Lake Corpus Christi was formed. In 1934, the park opened to the public and since then; it has been a destination hotspot for outdoor enthusiasts. Lake Corpus Christi is over 18,200 acres, with two boat ramps, two fish cleaning shelters, and two fishing piers, one of which is 400 feet and wheelchair accessible. While you're here, be sure to take your RV to Lagarto, the ghost town located a few miles northwest. After an action-packed day, pull up to one of the park's campsites, which have everything you'd need to enjoy a comfortable stay.
Home to nearly 4,000 acres of beautiful landscape and over five miles of coastline along the Gulf of Mexico, Mustang Island State Park is named after the wild horses that called this island home for hundreds of years before settlement. Today, this island is a beloved getaway for students, families, and retirees — basically anyone that appreciates time on the water. Swimming, fishing, biking, and bird watching are some of the top activities. End your day at one of the park's RV-friendly campsites. A shade shelter, water hookup, outdoor grill, 50 amp hookup, and picnic table are all included. Campfires are permitted on the beach.
Corpus Christi Attractions
Corpus Christi is a great city with many natural attractions and destinations for the whole family. Your RV Camping Corpus Christi trip would be incomplete if you didn't visit these two attractions:
Being one of the few hyper-saline lagoons in the world, Padre Island National Seashore protects 66 miles of dunes, coastline, wind tidal flats, and prairies — all of which are full of life. Home to sea turtle nesting grounds and over 380 species of birds, this nature preserve showcases true beauty. If you're more of a history buff, you'll appreciate the Spanish shipwrecks of 1554.
Visit the longest-serving Essex Class aircraft carrier of World War II. Full of military artifacts and over 20 aircraft, this is a unique and memorable National Historic Landmark.
Whether you come for the animal feedings, the dive shows, or hands-on shark and stingray interactions, at the Texas Aquarium, you can explore over 360 species from the underwater world. You will also enjoy views of the beach and the Gulf.
Corpus Christi Events
Throughout the year, there are plenty of exciting Corpus Christi events. Discover one on your next trip.
Every year around Halloween, there is a festival held in Corpus Christi that celebrates Mexican heritage. Dia de Los Muertos, or Day of the Dead, is a vibrant event where you can enjoy live entertainment, costumes, face painting, art, food, and more!
This festival is a bird lover's dream! Headquartered at the South Texas Botanical Gardens & Nature Center, this festival takes place in April and features a wide range of exciting field trips, workshops, presentations, and family fun!
This festival rings in the Christmas holiday season by transforming the beautiful Bayfront Marina into a Holiday Festival. The fun begins with the Children's parade presented by AEP Texas and continues with the Children's Activity Area, Children's Fun Zone, live entertainment, food and gift vendors and enjoyable family activities throughout the evening. We hope you enjoy our Festive Holiday festival as we wish everyone a peaceful and loving holiday season and a prosperous New Year!