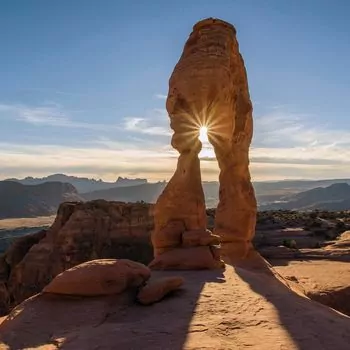 Utah
is an underappreciated gem that not enough people give credit. Full of incredible National Parks and the "best snow on Earth" Utah is the perfect destination for outdoor enthusiasts. Get in your RV rental and visit Utah to find out for yourself.
Camping and RV Campsites in State
Camping in Utah is the perfect way to experience the Beehive State. Camping in a rental RV is the best way to have a fun and flexible trip to get all the site seeing and fun activities you have planned for your vacation. Make sure to find the perfect RV Campsite while in Utah.
Right off the back of Zion National Park is this gem of a RV park. Zion River Resort is the best RV park to enjoy all the beauty and nature of Utah. With easy access to the national park you can visit the park and see all the sights and activities that come with the park. The facilities and services are top notch. Make sure this is on your bucket list when visiting in your RV rental.
While you are in Salt Lake City, you will need a place to stay in your RV rental. Pony Express RV Resort & Campgrounds is the RV park for you. Use this park as a home base while exploring Salt Lake City and all of the attractions or hang out and enjoy the park. This is the perfect campsite to maximize your experience in Utah.
Moab is one of Utah's most popular destinations for camping and outdoor activities. With many things to do and see, you can take your RV rental and visit. The best place to stay is Spanish Trail RV Park. Use the parks many facilities and amenities such as a pool and spa as well as on site laundry. You will have everything you need for you stay in your RV rental.
National Parks and State Parks near Utah
Utah is home to some of the world's most famous and beautiful National and State Parks. With amazing landscapes and formations what will take your breath away. Make sure to get out into nature and away from the world during your stay in Utah.
One of the most recognizable land formations is the arches. Arches National Park is a collection of 2,000 of the stone arches throughout southern Utah. Full of beautiful red rocks, these arches offer some of the most scenic hikes and formations that a national park can offer. You can spend an entire week here and still find new views and activities to keep you entertained the whole time.
The first national park established in Utah is Zion National Park. Full of diverse landscapes, wildlife, and plantation – Zion is one of the most scenic canyons in the nation. While visiting you can camp, hike, and go on ranger led activities. This is a great national park to spend your vacation in Utah.
Bryce Canyon National Park is one of the most unique and interesting National Parks that you can visit. There is the highest concentration of rare naturally occurring land formation called a hoodoo. Here you can hike and enjoy the views of the series and canyons called amphitheaters. You must see this park while visiting Utah.
COVID-19 / CORONAVIRUS UPDATES FOR NATIONAL PARKS IN UTAH
Utah National Park Closure Updates
The National Park Service is modifying its operations on a park-by-park basis in accordance with the latest guidance from the Centers for Disease Control and Prevention (CDC) and state and local public health authorities. While most facilities and events are closed or canceled, outdoor spaces in some parks remain accessible to the public. Before visiting, please check with individual parks regarding changes to park operations. If you choose to visit a national park, please ensure that you follow CDC and state and local guidelines to prevent the spread of infectious diseases and practice Leave No Trace principles. Updates about the NPS response, including safety information, are posted on
The National Parks Service Coronavirus Website.
COVID-19 / CORONAVIRUS UPDATES FOR STATE PARKS IN UTAH
Click for Up to Date Utah State Park COVID-19 Updates
Closures and resources regarding COVID-19 : The Governor of Utah has encouraged a "stay home, stay safe" directive for all Utahns, and encourages residents and visitors to refrain from recreational travel at this time. To assist with your travel decisions in the short and long term, we will continue to update this page with the most timely and accurate information possible. Always check the status and alerts of the area you plan to visit using the resources below. You are also welcome to ask additional questions using the chat feature on this page.
Utah Attractions
Utah offers many famous and popular cities and attractions to visit. From Salt Lake City to St. George there is a lot to do and see in the state of Utah. You can find the perfect trip with fun activities and attractions while visiting Utah.
The Great Salt Lake is the largest saltwater lake in the western hemisphere. Here you can enjoy the beautiful scenery and witness some of the most breath-taking sunsets you can find. You can even get in and swim in the lake but be aware that you will come out covered in salt. You can also hike, see wildlife, and mountain bike.
Utah is famous for its beautiful mountain ranges and its snow and fluffy snow that is perfect for snow sports. The best city to visit for this is Park City where you will find "The Best Snow on Earth". These resorts offer great rides for skiing and snowboarding. Many professional athletes train on these slopes and has even hosted the Olympics.
In the Heart of Salt Lake City is the Mormon Temple. This is the largest temple of the Mormon faith and the main area for large congregations. The surrounding area is called Temple Square, and while you cannot enter the temple unless you are of the Mormon religion, you can tour the grounds and see the history of this area and why it is so prevalent in Utah Culture.
Utah Events and Celebrations
Utah is a state where the people love to celebrate events and festivals. Celebrating music, art, food, and everything in between is represented in the events in Utah. You can find the perfect event for you while in Utah.
If you are someone who loves when a good story is told through the art of film, the Sundance Film Festival is one you must attend. The largest independent film festival in US takes place in Park City, Utah every winter. This is a place where storytellers can gather and help push the film industry into new heights.
The Bonneville Salt Flats are compact salt fields that is one of the largest bodies of salt flats in the country. This is home of Bonneville Speedway where motor sports and races are held. The conditions of the salt flats make it the ideal place for motorists to set land speed records. This is some of the fastest racing speeds that the sport has to offer.
The biggest 4th of July celebration is held in Provo, Utah every year. The Stadium of Fire is held BYU's stadium where tens of thousands of patriots gather to celebrate American Culture, Freedom, and Independence. Major celebrities come to perform and sing while other activities going on followed by the biggest fireworks show in the Nation.