Rent an RV near Minnesota
When considering renting an RV near Minnesota, you're going to have many different types of RVs, motorhomes, campers and travel trailers to choose from. Depending on the type of trip you are taking to or from Minnesota, you'll want to choose an RV for rent that includes the amenities you'll need for you, your friends or family. RV rentals in Minnesota are in high demand, especially between Memorial Day weekend and Labor Day weekend, so you'll want to book your RV for rent in advance....
When renting an RV or camper you will need RV Rental protection in case the unthinkable happens. Many people mistakenly believe that their personal auto policy will cover their RV rental only to find out too late that this is untrue. It's likely your Auto Insurance Policy is not going to cover the RV Rental. When you rent an RV on RVnGO.com, RV rental protection is automatically included in your rental. For a low nightly rate, you will receive $1,000,000 in liability coverage and up to $250,000 in property damage coverage. With RVnGO's RV rental protection plans, you can rent an RV with the peace of mind that you are covered in the case something happens on your trip. RVnGO's RV rental protection plans also cover RV owners, in the case something is broken or damaged on the RV during your trip.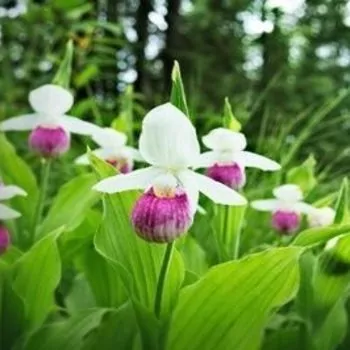 Bordering Canada and Lake Superior, Minnesota is heralded as "Land of 10,000 Lakes." Each area offers a wide array of sights to behold and adventures to have. Nature enthusiasts can fish the legendary waters, travel the numerous scenic byways or engage in many outdoor activities. City lovers will be impressed with the world-class theaters and first-rate museums, as well as an opportunity to shop, shop, shop. The "Twin Cities" of Minneapolis and St. Paul, are universally known for their beauty and friendly charm, whereas Duluth is a combination of big city industry and tons of green space. Cruise your RV rental to
Minnesota
for an unforgettable trip.
COVID-19 / CORONAVIRUS UPDATES FOR NATIONAL PARKS IN MINNESOTA
Minnesota National Park Closure Updates
The National Park Service is modifying its operations on a park-by-park basis in accordance with the latest guidance from the Centers for Disease Control and Prevention (CDC) and state and local public health authorities. While most facilities and events are closed or canceled, outdoor spaces in some parks remain accessible to the public. Before visiting, please check with individual parks regarding changes to park operations. If you choose to visit a national park, please ensure that you follow CDC and state and local guidelines to prevent the spread of infectious diseases and practice Leave No Trace principles. Updates about the NPS response, including safety information, are posted on
The National Parks Service Coronavirus Website.
COVID-19 / CORONAVIRUS UPDATES FOR STATE PARKS IN MINNESOTA
Click for Up to Date Minnesota State Park COVID-19 Updates
In response to Governor Walz's Stay At Home Executive Order 20-33 PDF , the Minnesota Department of Natural Resources is postponing, adjusting, and canceling a variety of public events and services. Please frequently check this page, as well as the DNR's Facebook and Twitter accounts. If you have questions not answered on this page, please email the DNR's Information Center or call 888-646-6367. Executive Order 20-33 allows people to be outdoors, engaging in activities such as walking, running, and fishing and hunting. Minnesotans can continue to enjoy parks and other public recreation lands. We urge outdoor enthusiasts to: Public land. Wildlife management areas, state forests, and Scientific and Natural Areas are open for recreation. Campgrounds are closed.
Minnesota Attractions
Mall of America
Not far from Minneapolis, is a blockbuster of entertainment for the whole family. The country's largest shopping stop, Mall of America, is situated in the city of Bloomington. It includes four levels of retail stores and a slew of fine-eating locations. The main attraction of the shopping center is where kids can appreciate the Nickelodeon Universe, Sea Life Aquarium, Crayola Experience, Fly Over America, The LEGO Store, and many more attractions. The
Mall of America
is an incredible place to take the whole family for a thrilling day or three in your private RV rental. Note that RV trailer rentals in Minnesota are permitted to stop in the Lindau Lot, situated beside IKEA.
Minneapolis Institute of Arts
The Minneapolis Institute of Arts
is all about inspiring wonder through the power of art. Enriching the community through collecting, preserving and making outstanding works of art accessible from the world's diverse cultures, Mia has more than 90,000 pieces of art from six continents which span across 5,000 years. After your eyes have feasted on the visual treats of the exhibition hall, make a point to enjoy the other wonderful highlights of Minneapolis, for example, the Sculpture Garden, Minnehaha Park, Mill City Museum, or the Guthrie Theater.
North Shore Scenic Drive
Kissing the sweeping shoreline of the world's largest freshwater lake on one side and unspoiled wilderness on the other, Duluth is the starting point to a 142-mile journey along the
North Shore Scenic Drive.
When you drive your Minnesota RV rental down this byway, you'll be treated to thousands of acres of aspen, birch, and pine trees, sandy beaches with breathtaking cliffs, Sawtooth Mountains and cascading waterfalls, as well as friendly communities which have cultural and historical attractions of their own. It could take you two and a half hours or three days, your choice!
Minnesota State Parks/Campgrounds St. Paul East RV Park Drive your RV rental in Minnesota to St. Paul and stay at the St. Paul East RV Park situated in the charming suburb of Woodbury. It has 70 accessible spaces, 35 of which are full hookup spots with porches, fire rings, tables, and space for slideouts for your camper rental in Minnesota. Services and services include wi-fi web access, heated pool, open-air games, horseshoes, play area, nature trails, RV supplies, nearby RV administration, restrooms and showers, and laundry rooms. Stop season is from April 20 to Oct 1. Dakotah Meadows RV Park Situated around 35 minutes from Minneapolis, the Dakotah Meadows RV Park is a great spot to rest outside of the city. It has 95 accessible full hookup spots with flame rings, BBQ barbecues, and tables. Services and amenities include a heated pool, lake, water slide, whirlpool, driving range, game room, recreational hall, play area, structure, wi-fi web access, lunchroom, restrooms and showers, laundry rooms, visitor administrations, RV stockpiling, and staffed RV wash for your RV trailer rental to Minnesota. Celebrations and Events St. Paul Winter Carnival Started in 1886, the Saint Paul Winter Carnival is the nation's oldest winter celebration attracting over 250,000 visitors a year. It runs from late January to early February in the Twin Cities metro area of Minneapolis and St. Paul. The celebration has loads of indoor and outside fun including ice and snow sculpting competitions, a coronation, golf on ice, ice skating, singing challenges, parades, and much more! Minnesota Renaissance Festival Minnesota Renaissance Festival Close to celebrating its 50th season, the Minnesota Renaissance Festival is one of oldest and largest Renaissance Festivals in the nation. In the city of Shakopee, patrons can visit each weekend from mid-August to the end of September. Medieval fun is reproduced in the 16th Century European village with around 800 one of a kind activities including 250 artisans hawking handcrafted wares, jousting, and 16 stages for various comedic, theatrical, and musical shows. Huzzah! You can also feast like a King at various food and drink stalls. Get on the road to Minnesota soon for awe-inspiring natural beauty, culture, and hospitality. Book a trailer rental to Minnesota at RVnGO for an exciting get-away with the whole family!