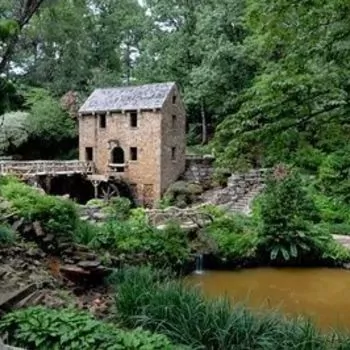 With a moniker like 'The Natural State,' Arkansas always is an excellent choice for an outdoor get-away. National parks, lakes, streams, and woodlands adorn the Arkansas scene, yet for all its country notoriety, Arkansas is also home to busy urban communities like Fayetteville, Hot Springs, and Little Rock. Arkansas isn't without social focuses and stadiums like its sister states, giving guests the chance to encounter one of a kind Arkansas culture, and exploit its numerous common hideaways across the state. Experience this one of-a-kind get-away when you drive your RV rental through Arkansas!
COVID-19 / CORONAVIRUS UPDATES FOR NATIONAL PARKS IN ARKANSAS
Arkansas National Park Closure Updates
The National Park Service is modifying its operations on a park-by-park basis in accordance with the latest guidance from the Centers for Disease Control and Prevention (CDC) and state and local public health authorities. While most facilities and events are closed or canceled, outdoor spaces in some parks remain accessible to the public. Before visiting, please check with individual parks regarding changes to park operations. If you choose to visit a national park, please ensure that you follow CDC and state and local guidelines to prevent the spread of infectious diseases and practice Leave No Trace principles. Updates about the NPS response, including safety information, are posted on
The National Parks Service Coronavirus Website.
COVID-19 / CORONAVIRUS UPDATES FOR STATE PARKS IN ARKANSAS
Click for Up to Date Arkansas State Park COVID-19 Updates
Check out our Digital Discovery section that includes digital programming and videos about social "physical" distancing and best practices during this health emergency. Arkansas State Parks remain open as we monitor COVID-19 and the impact of coronavirus in our state. Access to certain park facilities is limited. We are taking the CDC's recommended precautions as we work to provide a safe environment for our guests. Parks continue to be your gateway to hiking, kayaking and canoeing, golf, mountain biking, fishing and boating, and other outdoor experiences. If you receive a busy signal when calling the park, please email the park directly.
Arkansas Attractions
Mount Magazine State Park
Mount Magazine has the honor of being the tallest mountain in Arkansas. This mountain and the encompassing park are beloved throughout the entire year. Guests can watch the leaves change in the fall, see the shimmer of its winter loftiness amid the colder months, and enjoy the widely varied vegetation in the spring and summer.
The Mount Magazine Park
. is a perfect place for you to camp in your Arkansas RV rental year-round for that idyllic vacation you've been longing to take.
Lake Hamilton and Lake Catherine
Hot Springs, Arkansas, is home to two of the most prominent lakes in the state: Lake Hamilton and Lake Catherine. These sister lakes are the place for fishing and skulling, or to just enjoying the shoreline.
Lake Catherine Park
is a tranquil area to take your Arkansas RV rental. This untainted spot is amazingly well known, so make a point to make an early reservation to fully enjoy your RV rental as you explore Arkansas.
Ozark Folk Center
Committed to protecting the extraordinary culture of the Arkansas Mountain People, the Ozark Folk Center is a novel place to visit. Guests discover what it was like to live in the pioneer times, encountering everyday life, nourishment, and fun, the way Ozark pilgrims experienced it. Enrich your vacation by visiting
Ozark Folk Center
with your RV rental.
Arkansas State Parks/Campgrounds
Catherine's Landing at Hot Springs
Perfect for your RV rental in Hot Springs, Arkansas, Catherine's Landing is situated along a mile of water frontage of Lake Catherine with 400 acres of pastor. It is an incredible place to unwind, loosen up, and appreciate various water activities. It has 118 accessible cleared and shaded full hookup spaces with porches and slideout accommodations. Offices and comforts include wi-fi access, play area, heated pool, rec halls, open air games, horseshoes, arranged activities, RV stockpiling and supplies, restrooms and showers, laundry rooms, fire pits, self-serve RV wash, dump stations, and visitor administration for your Arkansas RV rental. Make the most of
Catherine's Landing
any time of the year.
Ozark RV Park
Neighboring the Ozark Folk Center State Park, the
Ozark RV Park
is ideal for the individuals who want to explore the state. It has 56 accessible shaded areas, 52 of which are full hookups with space for slideouts for your Arkansas trailer rental. The RV Park can suit a wide range of RVs including motorhome and camper trailer rentals. Offices and conveniences incorporate web access, horseshoes, recreational corridor, open air amusements, satellite TV, fire pits, restrooms and showers, RV supplies, dump station, and laundry rooms for your vacation. Stop season is from March 1 to November 30.
Sylamore Creek Camp
Situated at Mountain View, Sylamore Creek Camp is a family-arranged campground, awesome for loosening up and getting quality time with the family. You can appreciate various open-air activities, and water fun at Sylamore Creek. It has 36 accessible spaces, 12 of which are full hookup spots. Offices and luxuries include a game room, play area, rec hall, horseshoes, outdoor activities, restrooms and showers, RV stockpiling, digital TV, and a self-serve RV wash. Incredible for a trailer rental in Arkansas,
Sylamore Creek Camp
is open throughout the entire year.
Celebrations
Wakarusa Music Festival
If you are a fan of good music, make a beeline for Mulberry Mountain in June, and appreciate four days of incredible tunes at the
Wakarusa Music Festival
put on by Mulberry Mountain Lodging & Events. It includes more than 200 musical experiences, art, and more than 150 acts. The best thing about this celebration, besides the ear candy, is that there are various campgrounds where you can park your Arkansas RV rental!
Hot Springs Documentary Film Festival
Narrative film buffs from everywhere rush to Hot Springs, Arkansas each October to appreciate the
Hot Springs Documentary Film Festival.
This ten-day film fan fiesta boasts 90 narrative movies from locations throughout the world. In addition to film showcasing, the festival highlights panels and discussions, sessions with movie producers, and a function meal! Arkansas is one state that will continually shock you with its unique marvels, attractions and celebrations. A gem amongst the most prominent tourist spots in the nation, once you visit, you will not want to leave! Appreciate this interesting state in a RV rental from RVnGO. Much obliged to you for selecting RVnGO for your Arkansas RV rental!