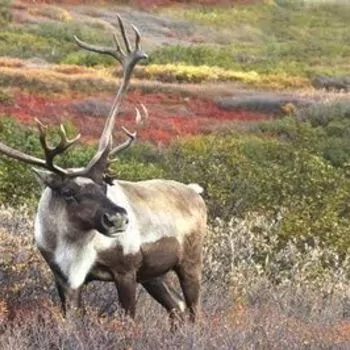 The biggest state in the nation, Alaska is called the forth least crowded state. Around half of Alaska's occupants live in Anchorage. Due to its vast remoteness, abundant wildlife and magnificent landscape, it is an extremely well-known tourist location, particularly for RV rentals. In addition to hospitality, Alaska's economy is driven by the oil, flammable gas, and fishing businesses which also capitalize from its natural resources. With so much to see and appreciate in this gorgeous state we have included a few recommendations on some of the best attractions and views to help you get the most out of your next RV rental trip to Alaska!
COVID-19 / CORONAVIRUS UPDATES FOR NATIONAL PARKS IN ALASKA
ALASKA National Park Closure Updates
The National Park Service is modifying its operations on a park-by-park basis in accordance with the latest guidance from the Centers for Disease Control and Prevention (CDC) and state and local public health authorities. While most facilities and events are closed or canceled, outdoor spaces in some parks remain accessible to the public. Before visiting, please check with individual parks regarding changes to park operations. If you choose to visit a national park, please ensure that you follow CDC and state and local guidelines to prevent the spread of infectious diseases and practice Leave No Trace principles. Updates about the NPS response, including safety information, are posted on
The National Parks Service Coronavirus Website.
COVID-19 / CORONAVIRUS UPDATES FOR STATE PARKS IN ALASKA
Click for Up to Date Alaska State Park COVID-19 Updates
The Department of Natural Resources (DNR) is helping ease the economic burden on Alaskans from the COVID-19 outbreak by using the governor's and commissioner's authority to suspend or extend certain fees during the next few weeks.
Alaska Attractions
Alaska Native Heritage Center
To learn more about Alaska, its history and people, you should begin your tour by stopping in at the
Alaska Heritage Center.
Located in Anchorage, it features ancient rarities, memorabilia and culture from the locals who played a noteworthy part in founding the state, as well as instructive projects, exhibits, workshops, and guided sound voyages. Cruise your RV rental in Alaska to Anchorage for a visit to the Alaska Native Heritage Center.
Museum of the North in Fairbanks
Drive your RV rental to Fairbanks, Alaska and explore the
Museum of the North.
A world-class gallery that highlights spectacular collections, it has more than 1.5 million artifacts and specimens spanning Alaska's biological diversity and thousands of years in history, craftsmanship, and culture. Part of the University of Alaska, it is the only research and teaching museum in the state and a vital resource for studying climate change. Teeming with diverse wildlife, people and land exhibits, make sure to see the mammoth and mastodon skeletons, in addition to a staggering display highlighting gold and gold pieces, along with vast artistic creations and recordings that provide insight into Alaska's rich history.
Alaska Marine Highway System
The Alaska Marine Highway has many routes to explore and spans from Bellingham, WA all the way up to Skagway. With thirty-two terminals to consider, it winds around the south-focal shoreline of the express, through the eastern Aleutian Islands, the Inside Passage of Alaska and to British Columbia. The various ferry options along the
Alaska Marine Highway
deliver access to the natural beauty of this state and the communities weather its climate. Reserve a space for your Alaska camper rental and appreciate a standout among the most novel approaches to experience the magnificence of the Alaskan drift.
Alaska State Parks/Campgrounds
Anchorage Ship Creek RV Park
Found only a couple of minutes from the heart of Anchorage, the
Anchorage Ship Creek RV Park
is an extraordinary campsite for a wide range of RVs; including Class B RV rental in Alaska. It has 130 accessible shaded full hookup spaces with room for slideouts. Offices and amenities include Wi-Fi access, laundry rooms, restrooms and showers, RV stockpiling, dump station, and self-serve RV wash for your Alaska RV rental. Its closeness to the downtown territory makes it an smart decision, whether you want a relaxing vacation or a nonstop adventure. Stop season is from May 1 to September 30, so check the RV rental Alaska rates and book your spot today!
River's Edge RV Park and Campground
For individuals who want to be closer to nature in Alaska, the
River's Edge RV Park and Campground
is settled on the shores of Chena River. It has 167 shaded accessible spaces, 115 of which are full hookup spots which accommodate slideouts. Offices and luxuries incorporate Wi-Fi access, horseshoes, outside activities, rec halls, eatery, laundry rooms, restrooms and showers, self-serve RV wash, and dump station for your Class B RV rental in Alaska. You can also participate in various water activities on the Chena River. Stop season is from May 25 to September 12.
Afognak Island State Park
In 1892,
Afognak Island
was one of the country's first protected outdoor regions. It highlights remarkable wildlife, including large salmon habitats, thick Sitka spruce woods and a lush geography. Most famous for the salmon breeding grounds the fauna also features the Kodiak black bear, Sitka dark deer, Roosevelt elk, and the endangered marbled murrelet. Guests come to fish, run, climb, and essentially appreciate the immaculate wilderness of Afognak Island State Park.
Regardless of whether you pick up your RV rental to Alaska in Bellingham, WA or Ketchikan, AK this is sure to be an unforgettable trip. Lease your RV from RVnGO today and be hypnotized by the majesty of Alaska!