How Did RVnGO Get It's Start As An Online RV Rental Marketplace?
With the over 9 million RVs that sit unused 95% of the year in the U.S., we realized there is an opportunity for both RV owners and those interested in an RVing vacation.
RVnGO was founded in 2015 and is based in Scottsdale, Arizona. We are a world-class peer-to-peer RV Rental platform/website that was created by a team of technology and business professionals who share a love of the outdoors, which gave us a fresh perspective on the RV industry and user experiences to make RVing even better for everyone.
Our Online RV Rental Website platform came out of beta in December 2016, but we're continuing to innovate the RV rental experience and bring new features every day to the site to make it even easier for everyone to use; the RV Renter and the RV Owner.
As of 2020, we still have under 20 members on our team. We don't through that term around lightly. Each member of our team rolls up their sleeves and puts in the energy, focus and attention to drive great experiences for our customers – You, the RV Owner and RV Renter.
Similar to Google's business model, we make it easy for Hosts and Guests to find each other. We've streamlined transactions and earn our money selling compelling value-added services.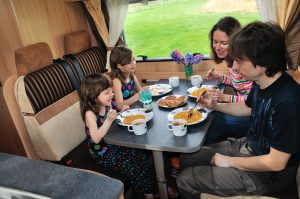 RVnGO was created to make RVing even better for more families and folks seeking to create new experiences, create lasting memories, build and strengthen relationships over the road and over a campfire, So that you can offset the cost of owning your RV and share your passion for RVing with more people.
Our Core Belief is Bringing People Closer.
Our Core Belief that life is and should be about the experience. Getting out of the cubicle, lifting our noses from the small screens in our hand, come off of the sidelines and on to the field to participate rather than spectate.
Our main driving force is bringing people closer together to nurture and strengthen the bonds of family and friendships.
We do this through the only truly free peer to peer online RV rental and sales Marketplace.
we created platform where it's free for hosts to list, sell and process transactions. All of our decisions and actions are to fulfill our Core Mission of Bringing People Closer Together to Experience More Life.
What does that mean for hosts renting and Selling your RVs?
You keep more of the money you earned from each RV booking or sale. 
What does that mean for Guests renting or buying an RV?
Guests also save a lot, because we don't add unnecessary fees. Our Guests pay only a credit card fee of 3% and THAT is ONLY ON RENTALS. There are no fees for buying or selling RVs for the seller or buyer.
When we all rest our heads on our pillows at night, the last thoughts are about what?
EXPERIENCES.
The experiences we had or the experiences we look forward to have.
Great experiences can bring people closer together.
RVnGO Believes Nothing Brings People Closer Than In Sharing & Creating Great Experiences
RVnGO believes in one simple truth, and that's to experience life.
We want our Guests to experience the beauty of North America in affordable style and luxury.
To experience the strengthening of bonds between friends and family.
To experience the creation of your new favorite vacation memory.
To have the freedom of countless RV choices, at the lowest prices, with the highest-rated insurance.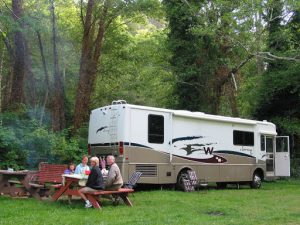 To rent these RVs in a fast and simple process from trusted Hosts whether they own one RV or a Hundred RVs.
Likewise, as a Host, you can rest assured that you are renting their RV to a verified and safe driver and earning the most per booking.
We believe in making it fun and easy for people to share what they're passionate about.
We believe in making it fun and easy for people to find what they're looking for.
We believe in bringing people closer together and let them feed their passion.
There's no limit to how far we can go bringing people together.
Because your experience is just as much the journey as it is the destination,
Your RV Rental Process should be just as fun and easy as the rest of your journey. That's why we offer 1,000s of RVs to rent from trusted Hosts. These Hosts are independent RV Dealers, RV Fleet owners and even individuals just like you, who rent out their personal RV for extra income. 
Here you will experience the freedom of choice, freedom from excessive fees and hidden charges. Experience the piece of mind knowing you get a great Rental Rate whether you rent for a weekend or 6 months And you can rest assured in that RV bunk, knowing your covered by the industry leading RV Rental Insurance.
RVnGO Goes The Extra Mile To Stand Out From Other RV Rental Platforms
RVnGO is committed to improving the experience of RVers. We do this by:
Offering a very simple process to Host and Rent RVs.
No excess or hidden fees
Provide 24/7 Roadside Assistance Provided by CoachNet.
Up to $1 million for liability and up to $200,000 for damage to the rented RV.
White glove Concierge Service, unprecedented in this industry.
Where will You Go? Start your journey today at RVnGO.com