An RV road trip can be a fun, memorable and affordable way to travel. No matter what the length and destination of your RV trip, some pre-planning will be required. If your RVing for the first time, you'll want to find out tips from the RV pros. Plus, you'll want to know what to ask the RV Owner when you show up to pick up your rental RV.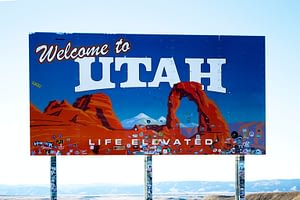 The state of Utah has been long mistaken as a...
Read More
RV camping is a fantastic way to experience the great...
Read More
There's truly nothing else that can compare to New England...
Read More
With the meteoric rise that RV vacations have seen in...
Read More
With an RV rental in Kansas City, you can explore...
Read More
With nearly 3 million acres of stunning, rugged landscape, Tonto...
Read More
If you're looking for a small camper, no doubt you...
Read More
You've got tickets to the RokIsland Music Festival in Key...
Read More
One Way RV rentals aren't just for an exciting adventure!...
Read More
The NASCAR Off-Road Expo brings together stakeholders from the entire...
Read More
Here's our look at the top 10 retro-inspired and futuristic...
Read More
Some people do prefer the small size RVs, and those...
Read More