15 Unique Texas Road Trip Destinations
The second largest state, Texas has plenty to offer for any RV trip. Texas' beautiful scenery and its multitude of large cities create fun RV trips no matter the time. Texas is a unique state with deserts, prairies, forests, and even its own coastline! There are so many options for a Texas vacation so plan for a fun packed trip. Explore the Lone Star State with our list of the best road trip destinations, perfect for an RV getaway!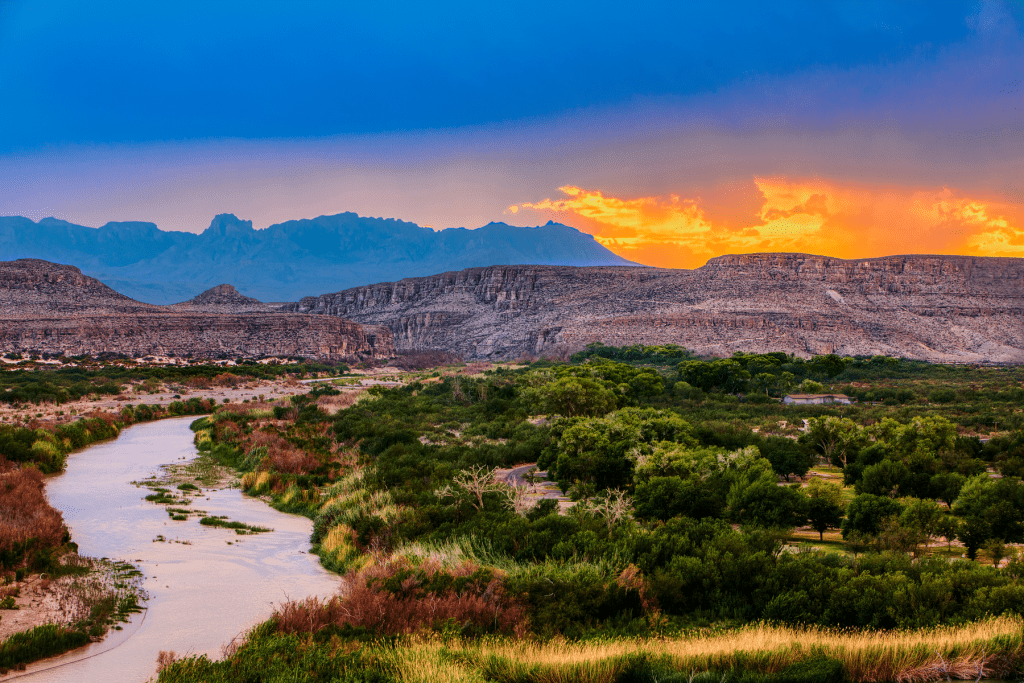 Want a breathtaking view, and a landscape you'll never forget? Take your RV to Big Bend National Park, where its high plateaus create a panoramic view that extends all the way to Mexico. Find night skies that are as dark as coal and rivers that carve temple-like canyons in ancient limestone. Here, hundreds of bird species take refuge in a solitary mountain range surrounded by weather-beaten desert, and a variety of unique cactus species.  
Take your RV to the banks of the Rio Grande and see the cobalt blue skies and majestic mountains, perfect for a relaxing vacation! In this park explore the multitude of hiking trails, perfect for a family walk or the most experienced hikers. This Park is perfect for an idyllic getaway full of beautiful views, and lively adventures for family or friends!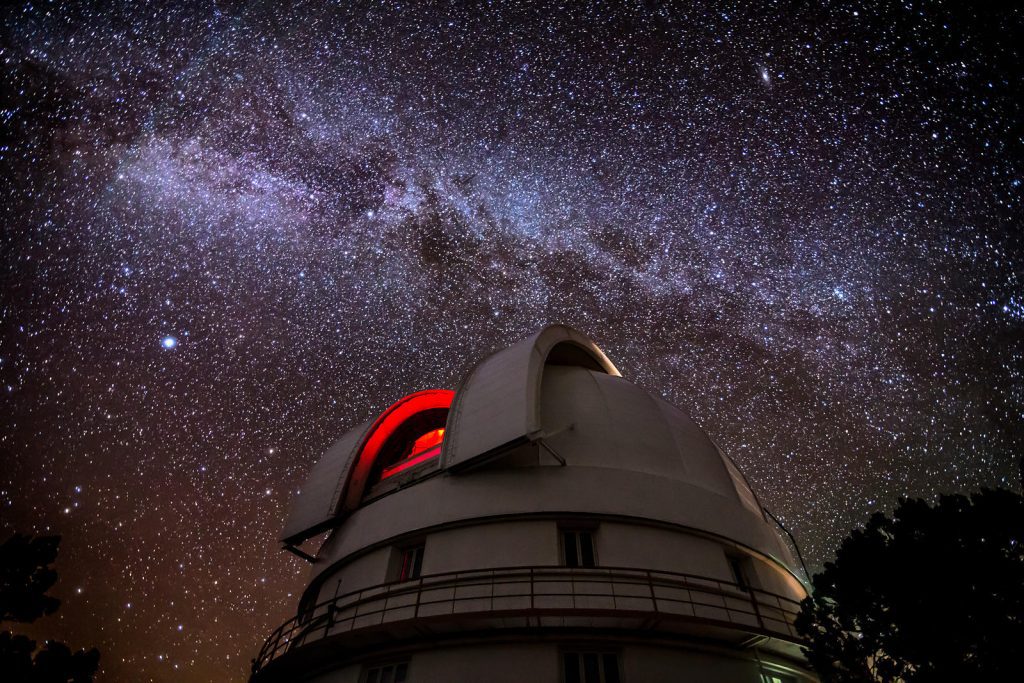 Texas' large expanses of desert offer a great view of the night sky. Free of light pollution journey up to the McDonald Observatory to see the blanket of stars in the night sky. Owned and operated by the University of Texas at Austin this wonderful observatory boasts 5 telescopes, including the Hobby-Eberly telescope. This telescope was just recently used to discover a 112 billion-year-old galaxy, never been seen before.   
The observatory is located on top of Mount Locke and Mount Fowlkes, and visitors describe the drive up to the top a pilgrimage of its own. See the majestic stars and feel the modern wonders of science at this observatory for a truly out of this world experience!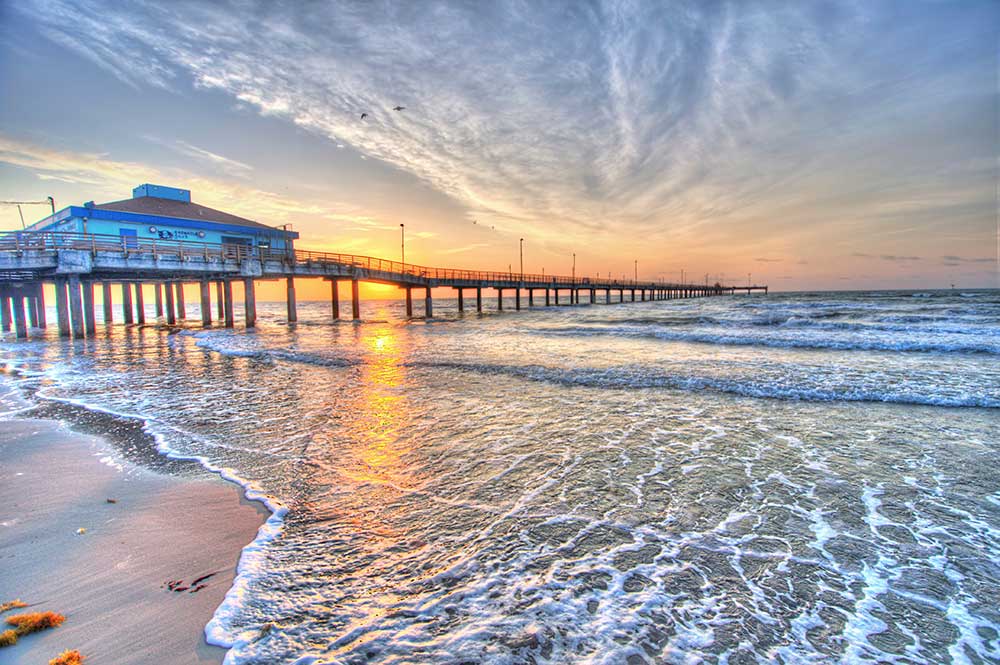 With over 3,000 miles of shoreline the Texas Gulf Coast offers a multitude of fun RV adventures. Explore the soft sandy beaches and the beautiful light blue waters to see the picturesque nature of the sea! Enjoy miles of sand dunes and local aquatic life where you can spot dolphins and turtles in the water!  
Head inland to have a once in a lifetime experience for the whole family with a Houston City Pass, which offers access to the Space Center, Houston Zoo, and Natural History Museum for just one price. Go kayaking along the coast to discover hidden bays, historic lighthouses, and famous fishing holes. Take an RV to the Texas Gulf for a fun filled adventure!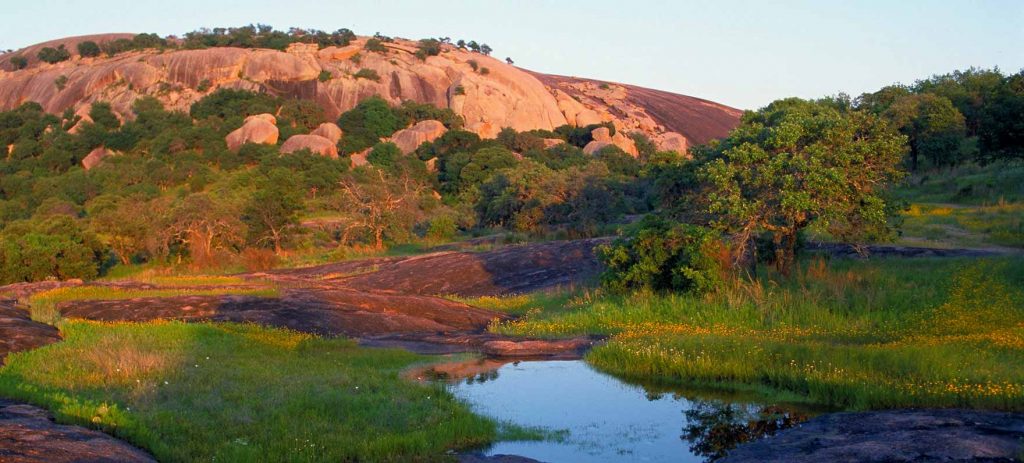 There's one thing that you won't want to forget while exploring the Enchanted Rock national park: your camera! These majestic views are picture perfect and located in Hill Country there is never a shortage of sights to see.  
Enjoy a stress-free experience hiking with a park ranger and call ahead to organize a bigger group event. Explore some basic hiking trails with some not so basic views when you travel to Enchanted Rock, a pink granite dome rising above Central Texas. Explore this hidden Texas gem with over 11 miles of hiking trails, and an abundance of rock-climbing sites for a one of a kind adventure!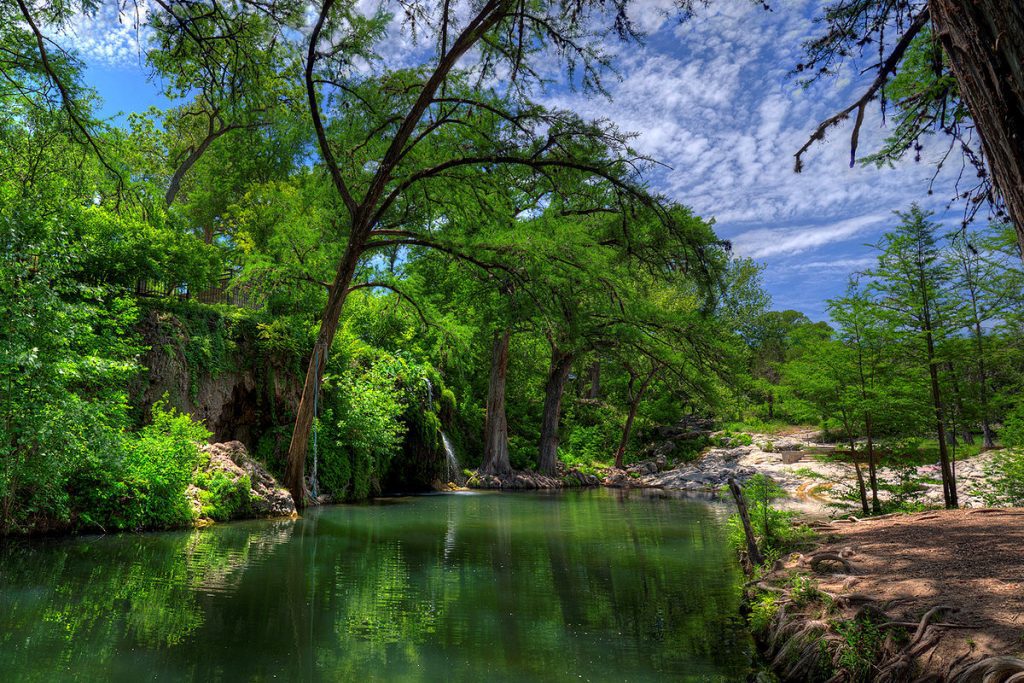 This family owned property has been enchanting people for over 50 years. The 115-acre property is most known for its famous conjoined swimming holes. Explore the other grounds and discover a butterfly garden, manmade pool and handmade gazebos. Covered in swaying cypress trees, waterfalls tumbling over fern-covered granite, and a rope swing, Krause Springs is an awesome spot for river-lovers.  
Explore a place that looks straight out of a fairy tale with the multitude of springs and gardens! If you want an overnight stay there is even an RV park on the grounds, with full hookup spots. This RV friendly facility is perfect for an idyllic vacation with an inviting feel and beautiful landscapes!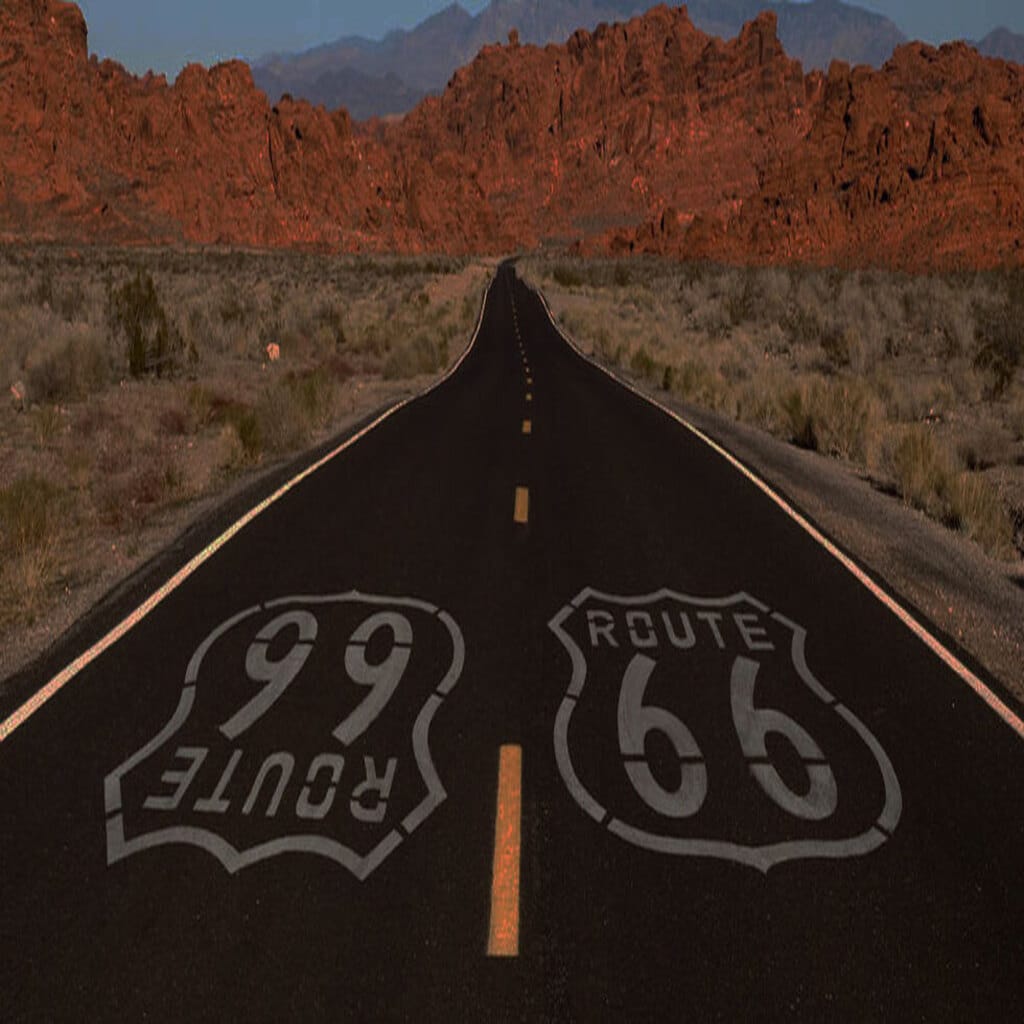 An iconic roadway, route 66 is full of historic sights and incredible scenery. One of the most well-known roads in America, route 66 is home to hidden treasures and exciting shops. Experience a slice of American history at Amarillo, a small town right off the Route 66. Visit its Historic District for hours of exploring and shopping in this charming town.  
Looking for something more iconic? Visit the U-Drop Inn, dating back to 1936 this inn was the inspiration for the Cars movie and chalk full of Art Deco detailing. While driving down Route 66 visit the Cadillac Ranch, an interactive art exhibit of old Cadillac cars buried in the sand. Leave your mark here and spray paint or draw on these old cars. Journey down Route 66 for a historic trip with plenty of fun filled attractions!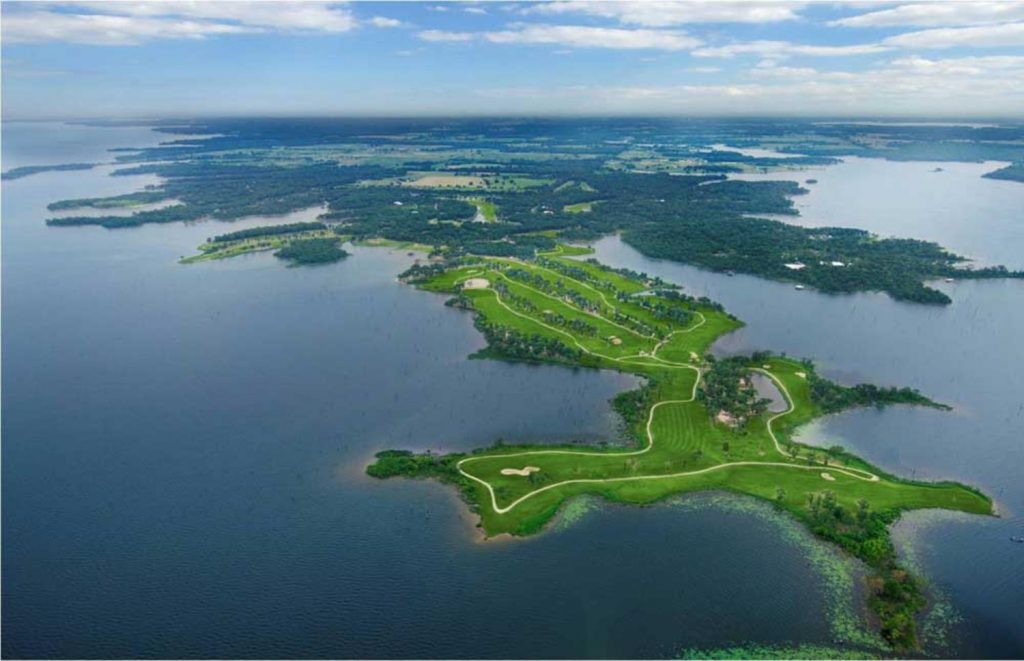 Pack up your golf clubs and take your RV to the Links at Land's Edge golf course. With spectacular views this golf course is a must play for any golf lover. Located just East of Dallas take a trip to this lush green course and play the most scenic game of golf you can find in Texas.  
Aptly named, the place distinguishes itself with a remote locale. The course, draped over a tiny peninsula jutting into the lake, offers 13 holes directly on the shoreline and sweeping views of the water, trees, and nearby cove. The course also features a pool and spa if you need some pampering after a hard day on the greens!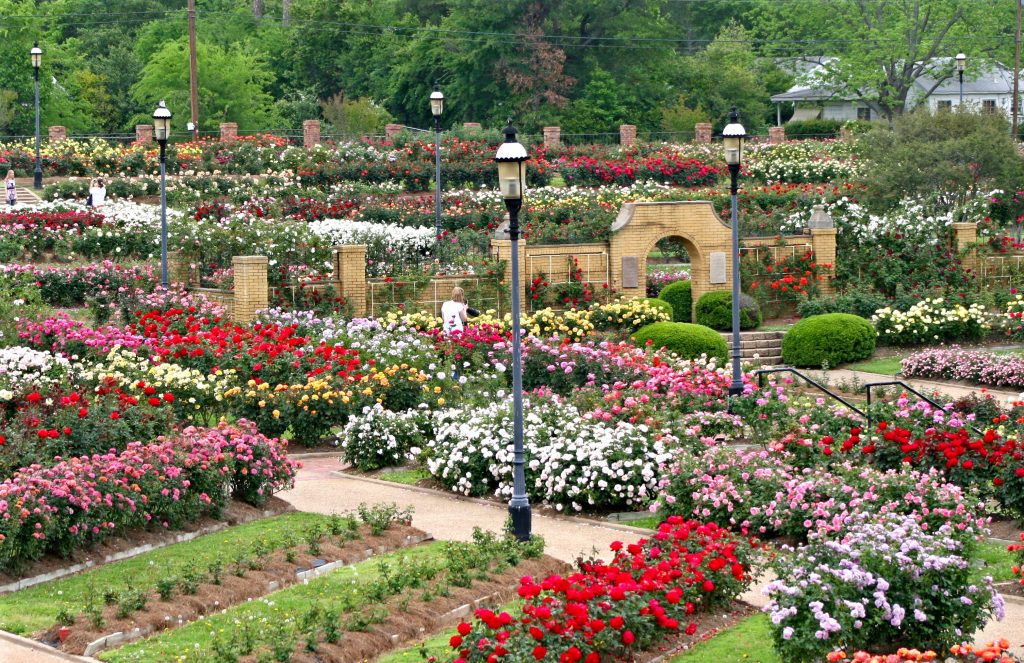 Stop and smell the roses in this unique town, full of beautiful flowers, and historic roses. Home to the Texas rose festival and so much more you will never be bored when exploring this city. It's estimated that three out of every four roses bought in the United States annually are processed in Tyler, which has thrived on the rose trade since the 1920s. 
 The Tyler Municipal Rose Garden carries more than 600 different varieties of roses. It's the nation's largest rose garden, particularly splendid in the spring and in October, when every bud is in bloom. Go paddle boarding on one of its crystal-clear lakes or spend a weekend camping and fishing on the shores of Lake Tyler. Explore nature and the wonderful roses of Tyler on your next RV trip!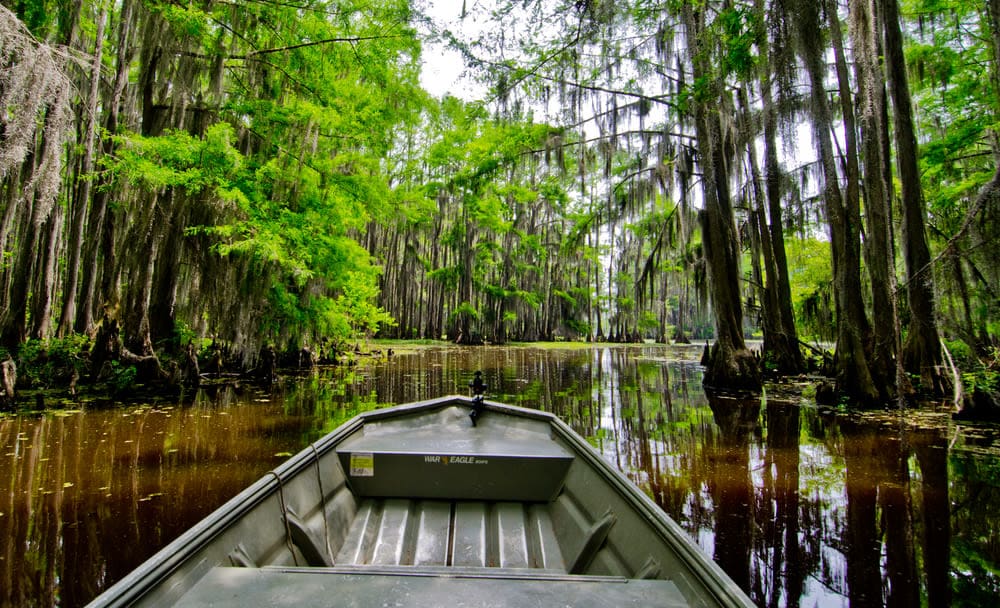 An idyllic lake unlike anyplace else, Caddo Lake is a perfect RV trip. The Caddo Lake State Park has the largest naturally formed lake in Texas. Near the boundary of Louisiana and Texas is full of natural beauty. Explore its enormous Cyprus trees near the shallows or explore the labyrinth of smaller ponds and rivers. This lake spans 26,000 acres and is perfect for fishing, camping or boating trips. Catch sight of incredible wildlife including the snapping turtles, beavers and blue herons that call this lake home. Stay at the many campgrounds there, including the Mill Pond campground for a full RV hookup. Stay here for a beautiful bayou vacation and explore the wonders of the Caddo Lake State Park.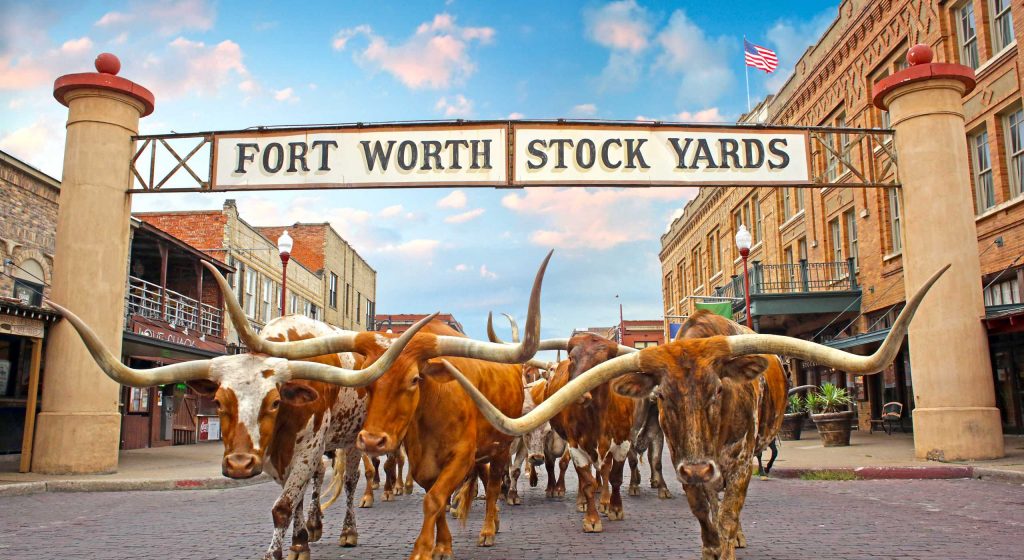 Rustle up an adventure in Fort Worth on your next RV trip. This town is full of western history, and charming wild west adventures. Jump into the culture with the Stockyards Championship Rodeo, held every Friday and Saturday night In Fort Worth. Feel the adrenaline rush as you watch cowboys buck on bulls and see them hold on for victory. 
 Head to Stockyards Station, a shopping center providing an exciting blend of both old and new Texas styles and food. Get in touch with your Texas side and head to Billy Bob's Texas where bigger is better. This 10,000 square foot dance hall will teach you how to square dance and is always perfect for a party! Head to Fort Worth Texas for a true taste of Old West Culture and experience an exciting RV adventure!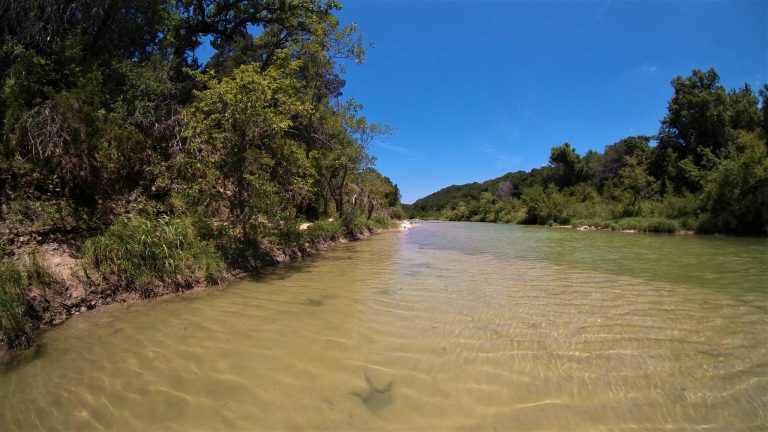 Take a peek into the past with the large amount of fossils in Texas, and plan a fossil filled road trip! Visit the Dinosaur Valley State Park and step in the first sauropod trackways found, or roam around like dinosaurs and explore the creeks and rivers of the park on kayaks. Take a guided horseback ride to explore this state park and walk in the footsteps of ancient dinosaurs.  
If that's not enough dinosaur fossils for you head over to the Waco Mammoth National Monument, where mammoth bones were found in 1978. Explore these unique sites and create an RV adventure that takes you through time to the prehistoric past!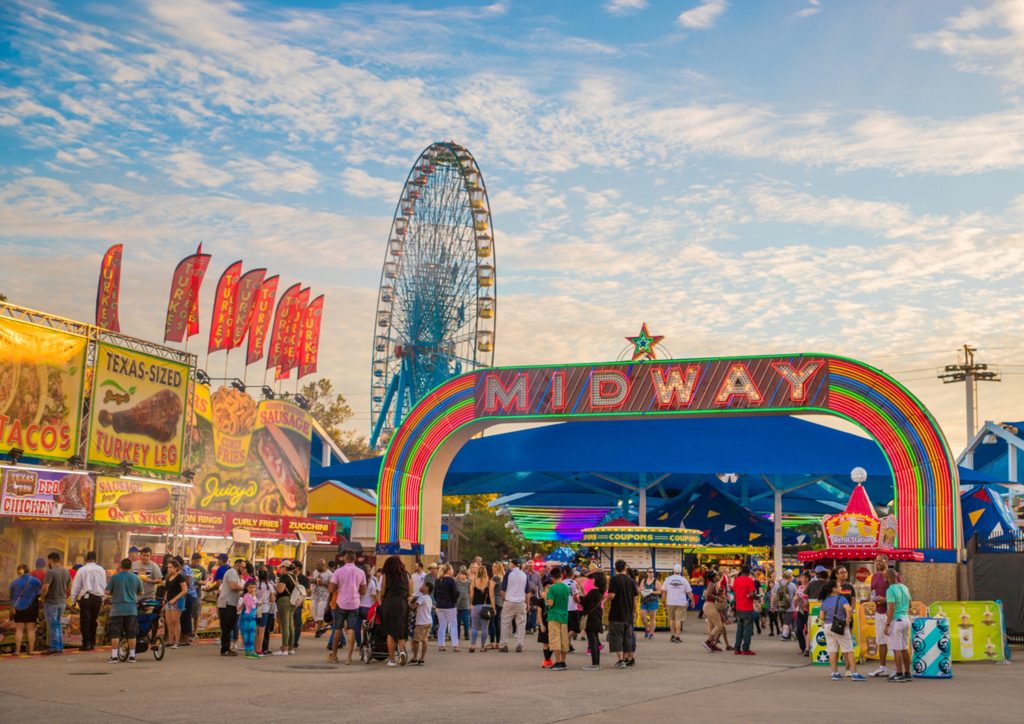 Discover the Texas state fair where the first corndog was made by the Fletcher brothers in 1942. With family shows, live music, college football, and petting zoos there's something for everyone at the state fair! Take and RV trip for the weekend and enjoy the excitement of the over 70 rides offered there, perfect for adrenaline junkies or kids that want some fun.  
Enjoy the wide variety of music offered by artists from all over the Lone Star State. With over six stages the fair becomes a music haven, and all the concerts are free with admission! Don't miss out on this exciting experience every September and October at the State Fair!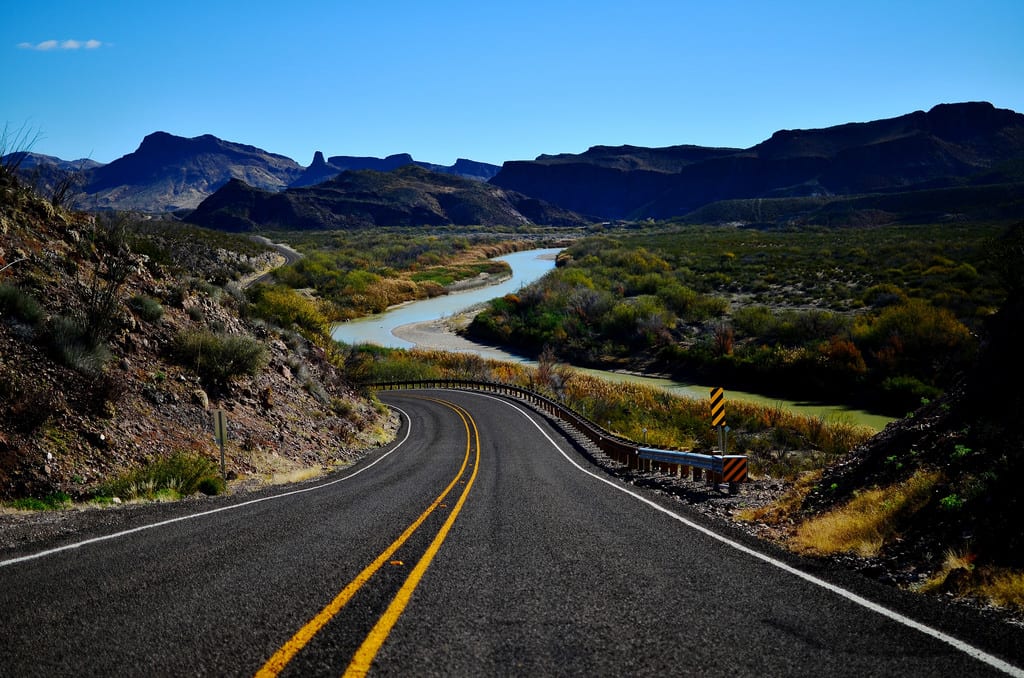 Said to be the most scenic drive in Texas, this long stretch of land is the perfect start to your RV adventure. Located in "Big Bend" Texas take this scenic route to the top to see the Colorado Canyon in the West or the Chiscos Mountains in the West. Grazing is allowed so keep your eyes peeled for cows and horses on the side of the road. Take this road that hugs the Rio Grande if you want an easy road trip between the small towns of Presidio and Terlingua or if you are adventuring to the Big Bend National Park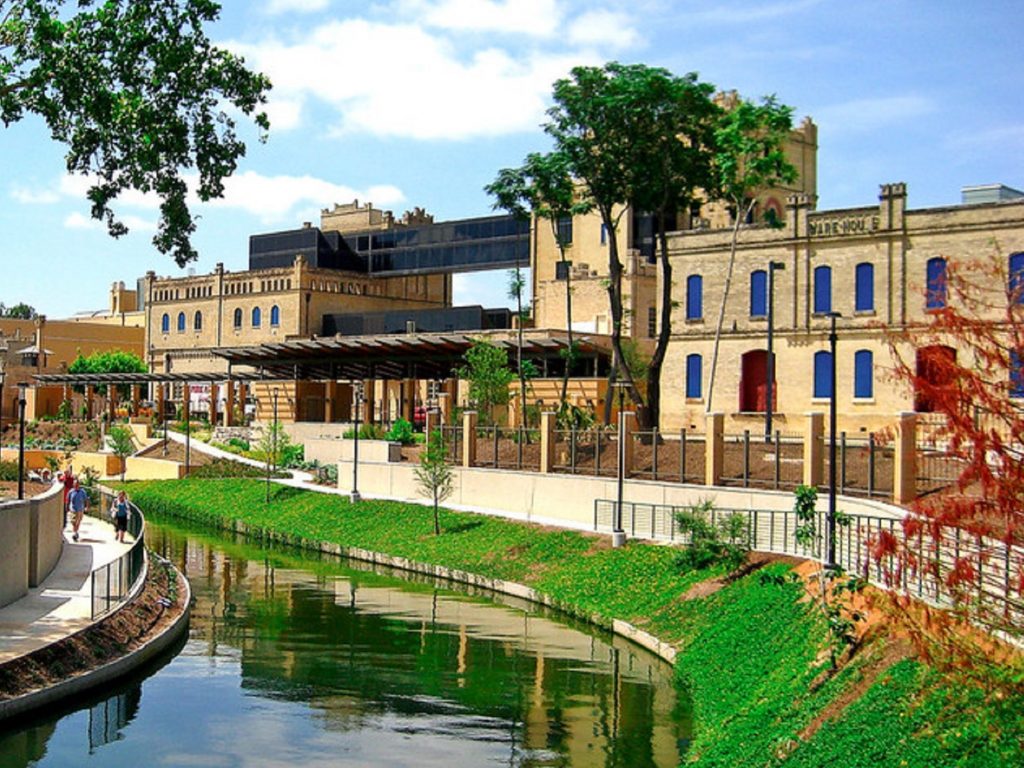 In San Antonio the north section of their famous Riverwalk has been extended into what is known as Museum Reach. This district is packed with art installations, parks, restaurants and museums. Journey through it to see all of the art collection, or go into either of the two largest museums, the San Antonio Museum of Art and the Pearl Brewery complex.  
Float along the rivers with a tour guide or explore this destination on foot; either way it's perfect for museum lovers and explorers alike! Described as the perfect place for a Texas culture fix, this district in San Antonio is perfect to explore on your next RV journey!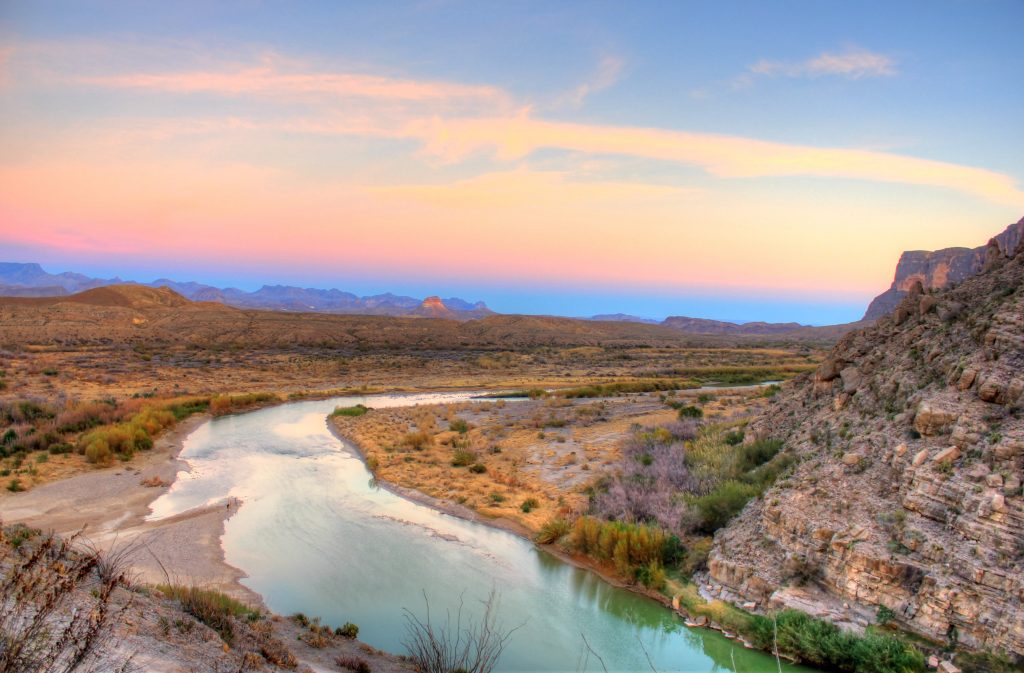 Explore the unruly rapids of the Rio Grande river and see the breathtaking sites accessible by kayak. The canyons beauty is mirrored over the river for a truly unique view, and adventure into hidden bays and streams. The 68-mile-long river is easily accessible by canoe or kayak and make a trip to enjoys its glassy surface or swift rapids. This is the perfect place to adventure into for any kayakers or water-lovers! Pass through this natural border and explore all the wonderful sights it has to offer! 
Visit Texas to enjoy the scenic views and rich culture this state has to offer. Visit your favorite place on this list for a fun weekend or visit them all and create your very own RV adventure. No matter where you decide to stop we're sure that you'll enjoy you're very own RV adventure!