Here are 10 Great Destinations that are Off the Beaten Path and Not as Well Known
While flying across the country is efficient and will get you to your destination in a hurry, traveling in an RV is all about the journey. Although you may be traveling to reach a top vacation destination, be sure to stop and take in the beauty of the entire country with these 10 secret destinations you can't miss when RVing across America.
Okefenokee Swamp, Georgia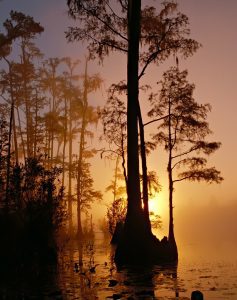 Straddling the Florida-Georgia line is Okefenokee Swamp which consists of a 438,000-acre wetland filled with wildlife. It is estimate that approximately 13,000 alligators call the area home, along with a plethora of other animals like gray foxes, black bears, songbirds, river otters and bobcats.
 Be sure to stay at Hillbilly Fish Camp and RV Park which isn't too far away. Come enjoy the 50 acre camp ground and beautiful 20 acre lake. They offer full RV hookup with 30 and 50 amp service.  Water and sewer included.   All RV camp sites have a beautiful view of the lake. We welcome you to enjoy a day of lounging under the beautiful trees or fishing the day away. 
Nestled away in the McArthur-Burney Falls Memorial State Park in California lies the 129-foot waterfall. Although Burney Falls does not hold the record for being the highest or largest waterfall on the Golden Coast, underwater springs that surround the falls create an awe-inspiring mist filled basin that is unlike any other.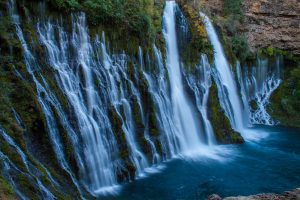 Check out Burney Falls RV Park. Enjoy the Resort's community campfire, bring an instrument to play and play a round of horseshoes.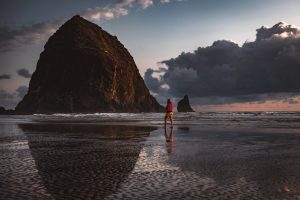 Cannon Beach, Oregon is a city that is best known for its breathtaking coastline. Despite the sandy shores that offer views of statuesque mountains in the distance, it is home to a famous sea stack known as Haystack Rock. The sea stack is accessible by foot when the tide is low and acts as a nesting site for sea birds like puffins.
Cannon Beach RV Resort had you in mind when designing this resorts' expansive services and facilities. The grounds are lush, park-like and quiet; providing privacy for their guests, while offering all the services and amenities we think you want and deserve.
Their Lodge functions as a clubhouse where guests mingle and swap tall travel tales over a great cup of coffee and sometimes a game of pool.
Garden of the Gods, Colorado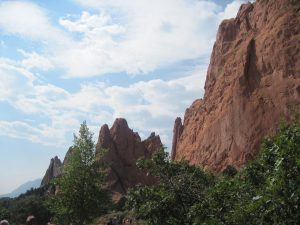 A true natural masterpiece, Garden of the Gods is 1,300 acres of undisturbed sandstone formations located in Colorado Springs. This site provides dramatic views of the 300-foot towering rocks with glimpses of Pikes Peak in the distance. Visitors can visit the nature center, hike through trails or rock climb in permitted areas.
Staying at Garden of the Gods RV Resort with spectactular views of Pikes Peak will make your camping experience in Colorado Springs truly memorable. Adding to this, they have upgraded to give you the modern comforts. Ideal for outdoor enthusiasts, families, rallies, and even individuals who want to "disconnect" and explore the picturesque surroundings of the Garden of the Gods.
Despite being a man-made reservoir, Lake Powell offers incredible views in every direction while remaining snugly wedged on the boarder of Utah and Arizona. The contrast between the rock and water is striking and the area offers plenty of activities, from hiking and fishing to watercraft rentals.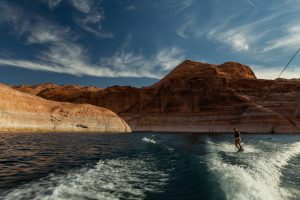 Wahweap RV & Campground is about ¼ mile from the shore of Lake Powell. Wahweap offers plenty of fun with a wide variety of powerboats and water toys from which to choose. You can also enjoy the restaurant, lounge, Wahweap Grille, Wind and gift shop at the Lake Powell Resort. This RV Park/Campground is also a great place to enjoy the winter solitude of Lake Powell.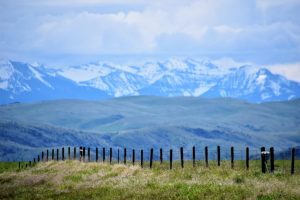 Resting at the feet of the Tobacco Root Mountains and directly on route to the more popular destination of Yellowstone National Park lies Harrison, Montana. 
The picturesque views make it a top destination for those traveling by RV, but it is also home to Montana's oldest state park, Lewis and Clark Caverns State Park. These caverns are filled with unique geological components like stalactites and columns and visitors can learn all about the history of the town through guided cavern tours.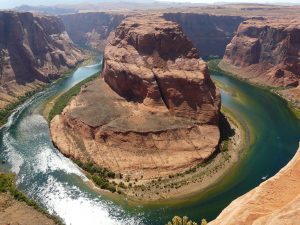 While everyone's mind naturally jumps to the Grand Canyon when they think of exploring Arizona, Horseshoe Bend is a fascinating point of attraction that is also located in Grand Canyon National Park. This natural horseshoe shaped bend in the Colorado River also presents a wonderful opportunity to learn about the Native Navajo culture as the overlook, parking and trail are located on Navajo Nation territory.
Stay at the Verde River RV Resort & Cottages which offers level prepared gravel sites to accommodate the largest modern rigs with plenty of space for slideouts. All sites have full hookups, with 50/30/20 amp service. Clean desert landscaping and majestic mountain views enhance your RV experience. For your convenience, pull-through sites are also available for shorter term stays.
Naragansett Bay, Rhode Island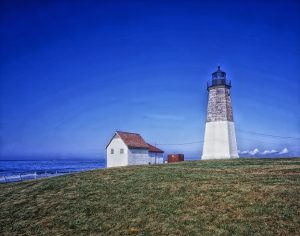 Naragansette Bay covers approximately 147 miles in Rhode Island and is home to over 40 islands. It is the state's largest estuary and portions of it extend to Massachusetts. While there are endless activities for visitors in the area, many enjoy taking in views of the historic lighthouses and spotting dolphins.
Billy Goat Trail, Maryland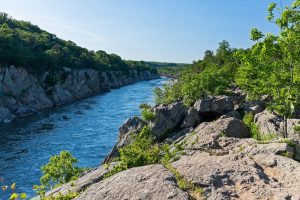 The Billy Goat Trail is less than 5 miles long and runs along the C&O Canal and the Potomac River. It is a challenging hike with vertical rocks and difficult ledges in some spots that requires the nimbleness of a "billy goat" to complete but is enthralling for active hikers and nature lovers.
Delaware Water Gap, Pennsylvania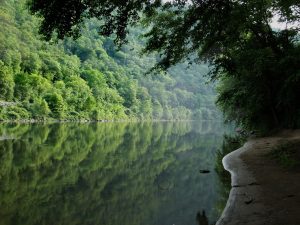 Situated on the border of New Jersey and Pennsylvania, the Delaware Water Gap is found. This area where the river cuts through the Appalachian Mountains showcases three beaches, picnic areas, swimming locations and hiking trails.
Ready to start on an RV adventure of a lifetime? Explore rental options or share the beauty of your RV with others at RVnGO today!