Labor Day Calls For a Great RV Roadtrip. Here are 5 Scenic Spots
Long-distance air travel has never been more complicated, so more of us are swapping the skies for the road this Labor Day weekend. With fewer cars on the highways, why not take a road trip and explore a local beauty spot? Or drive a little further and visit a national park? (Many parks have now reopened.) Renting an RV this Labor Day weekend is a great way to experience a new adventure with the whole family, even during these unprecedented times. 
Bryce Canyon, open 24 hours this Labor Day weekend, boasts some of the world's best air quality because of its remote location on a sprawling reserve in southern Utah. 
Famous for its crimson-colored and spire-shaped rock formations, Bryce Canyon lures thousands of visitors every Labor Day. (This year will be remarkably quieter, of course.) Travelers from across the world come here to bike or hike on one of the twisty trails that snake the park. Just keep lots of water in your RV! Temperatures in early September will still be scorching. 
When night falls, head to Sunrise Point, which offers stunning panoramic views or set up camp at Red Canyon Village and watch the stars at night.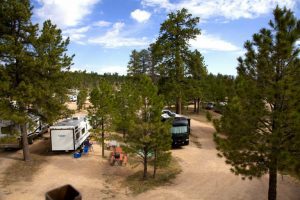 Need somewhere to rest after a long day? Check out 
Ruby's Inn RV Park & Campground.
Forget everything you've been told: The Grand Canyon is not a tourist trap, but one of the most beautiful places on earth. With more than 5 million visitors in a normal year, the Grand Canyon is one of the world's most popular attractions, with unparalleled desert views. It's no wonder, then, that this stunning landscape has provided the backdrop for so many movies and TV shows. 
Some of the best RV parks near the Grand Canyon include Bright Angel Campground, just 1 mile from the Colorado River.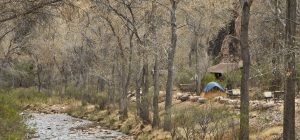 Many of the hikes and destinations featured on the Colorado Plateau Explorer are located in remote areas or near rural communities. Perfect for maintaining social/physical distancing.
Charleston, South Carolina
Now for something completely different. If you want to spend time in an urban landscape this Labor Day, consider Charleston, named top U.S. city at the World's Best 2020 awards. It's not hard to see why Charleston won this award. From its centuries-old architecture to modern skyrises, the city blends old with new. 
Looking for RV parks in Charleston? How about The Campground at James Island County Park? 
Yosemite National Park, California
Located in the Sierra Nevada mountains, Yosemite National Park is a breathtaking experience and frequently voted one of the world's most beautiful natural landscapes. Whether it's the towering sequoia trees or granite cliffs, Yosemite has been the inspiration for novels and poems for hundreds of years. 
Note: Due to COVID-19, opening restrictions remain in place. Phone ahead to find out the latest information. 
RV parks in Yosemite include Yosemite Pines. 
Bisbee is a sleepy town in Arizona and a relaxing haven from the stresses of everyday life. Here you'll find a rich mining history, with museums and local attractions that document yesteryear. Bisbee is surrounded by eye-watering desert landscapes and will welcome tourists this Labor Day. 
Searching for RV parks in Bisbee? Check out Queen Mine RV Park. 
If you need an RV rental this Labor Day, we have you covered. We cater to all tastes and budgets. Click here for more.