RV camping is a very flexible way to vacation and travel with family and friends. Whether you're crossing and exploring the state, or venturing across the country, finding an RV campsite or "boondocking" location is always possible and within your means.
At RVnGO, we believe in bringing people closer together. That is why we go the extra mile (Pun intended), to make renting an RV just as easy and enjoyable as the rest of your trip.
Consider what type of vehicle best fits your desired experience. There are a variety of recreational vehicles that are useful for different styles of camping and groups of various sizes.
A campervan, or class B RV, is a versatile and convenient combination of vehicle and shelter. This option allows you to setup fast and maneuver with ease. It's like a larger minivan. This makes it perfect getting right to the fun in a campground, or searching for the perfect site that's off the beaten path.
If you have a tow-capable truck or SUV at your disposal, perhaps a travel trailer or 5th wheel or folding camper would be more suitable and fit your needs. While slightly less maneuverable, these towable options allow you to claim your spot and travel independent of your RV, which can save on gas and simplify daily outings. Travel trailers are great for maximizing occupancy as well as luxury. Folding campers are a more economic option that still have the potential to house more people than a campervan.
Navigating Around Minnesota
Traveling through Minnesota is easy with so many highways. Interstates 35, 90, and 94 are the major highways of Minnesota. 35 is North to South, 94 crosses from Wisconsin to South Dakota, and 90 crosses the Southern part of Minnesota. They are the fastest, but not the only ways to travel across the state. If you want a more relaxed road trip with better views, chart a course using the Minnesota's many state highways.
RV Campgrounds and Resorts
Access to an RV provides a plethora of possible approaches to camping. There are many RV campsites that provide the comforts of civilization along with a desirable camping experience. On the contrary, there are also options for those with a desire for the beauty of untouched natural landscapes and isolation.
Locations like these are perfect if you're looking for a standard RV experience in the vicinity home-like conveniences. These campsites are likely to have electrical and water hookups for your RV, as well as access to bathrooms, showers, and sometimes WIFI.
Parks like these often offer daily activities within the area. Swimming pools, sport courts, and group activities like nature walks are common. Past your immediate vicinity, there are also tourist attractions like state parks, rivers, and beaches to visit on daily outings.
Below are a few of our favorite spots.
Mille Lacs Lake is a large but shallow lake in the U.S. state of Minnesota. The state's second-largest lake, spans 132,000 surface acres or slightly more than 200 square miles. Maximum depths barely exceed 40 feet, while much of the main lake falls into the 20 to 38 foot depth ranges.
It is located in the counties of Mille Lacs, Aitkin, and Crow Wing, roughly 75 miles north of the Minneapolis-St. Paul metropolitan area. Mille Lacs means "thousand lakes" in French.
Plan your next adventure on the Rum River when you visit Minnesota. The mouth of the Rum River begins on Lake Mille Lacs and flows 145 miles to Anoka, where it joins with the Mississippi River. When it comes to excellent hiking trails in MN, the Mille Lacs Soo Line Trail is the finest developed section of the Soo Line Rail roadbed and it will eventually connect Genola, MN to Superior, WI. The hiking trails also provide a scenic tour for biking and rollerblading.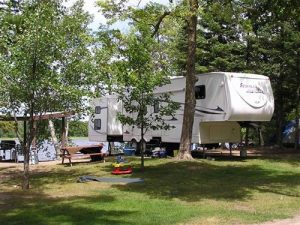 Camp Holiday is nestled along the shores of Turtle Lake in the heart of the Mille Lacs/Brainerd/Cuyuna area. We offer 12 Cabins, a 7 Bedroom Reunion Home, Two Private Home rentals and 40 Campsites. Pets are welcomed.
The Resort and Campground offers two beaches with bongo raft and slides, shower house, cleaned daily, sauna, "New" Rainbow playground equipment, basketball, tetherball, volleyball, sand diggers, Flintstone cars, game room. Plus, boats, motors, pontoons, hydro-bikes, kayaks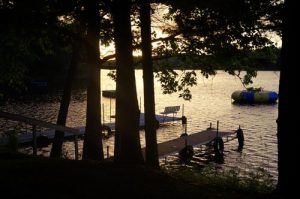 and canoe rentals. There is a store on site with bait, tackle, groceries, clothing etc. All cabins are air conditioned and have Satellite TV, free WIFI, picnic table, fire pit and charcoal grill. Each campsite has a picnic table and fire pit.
There is something special about those authentic, rustic camping vacations or RV roadtrips full of natural splendor and discovery from the moment you step out of your RV.
Near all of these areas are reasonably priced and at least partially RV accessible. Many of these parks have modern amenities like washrooms, showers and RV hookups. Camping areas like these may lack the swimming pools and convenience stores of standard campgrounds, but they make up for it with wildlife, hiking and scenery. 
Here is a short list of must see stops in Minnesota.
The Boundary Waters is a massive wilderness reserve for campers with experience.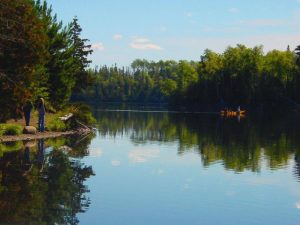 It lacks the comforts of civilization, but more than makes up for it in adventure and raw natural splendor. Within this campground there are thousands of miles of shoreline, hiking trails, and canoe routes. 
This year-round RV campground is situated right on Flour Lake in the Boundary Waters Canoe Area Wilderness. With eight full hookup sites this RV park is perfect for anyone wishing to explore the nearby lakes and wilderness in a private spot. Being the only campground on the lake its perfect for a peaceful RV getaway! 
Less than half an hour from St. Paul, Afton State Park is the perfect campground for campers of any experience level. With horseback riding, canoe routes, and bike trails, there is a surprising amount to do while still being so close to the cities.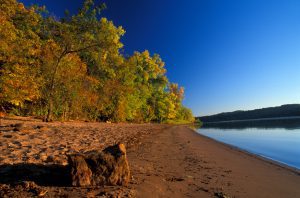 Camp on the state parks campground at Afton State Park and stay right in nature. This bare essential campground has restrooms and picnic tables for RV campers. Enjoy the Afton campground's beautiful nature and picturesque views! 
This picture-perfect campground is a fantastic place for hikers with over 50 miles of trails. Views of the wildflowers, fall colors, and the St. Louis River are staples of the wonderful park. Come explore this state park and see all the beautiful hiking trails and nature that Minnesota has to offer!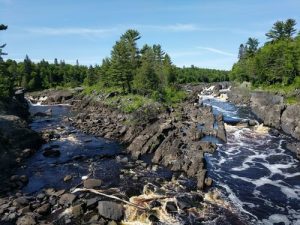 This great campground is open year-round. Enjoy their full hookup sites with showers and restrooms, along with a game room, volleyball and basketball courts, and an on-site convenience store. This park is connected to the Jay Cooke State Park trails, so it's perfect for exploring! 
For those who wish to see Minnesota wildlife up close, Bear Head offers just that. It is a thriving home to eagles, moose, wolves, and black bears. This park offers a lake for canoeing and fishing, and 14 miles of hiking trails through the wilderness. With all the wildlife and trails this beautiful state park is the perfect destination for any nature lover!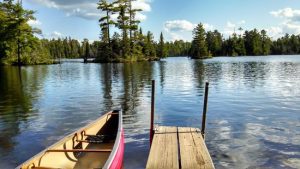 This RV Resort is perfect for exploring the Bear Head Lake State Park. With big rig friendly pull throughs this spot is perfect for the winter season. Enjoy clean restrooms and showers, clubhouse, lounge, and big firepits next time you visit this RV park! 
George H. Crosby Manitou State Park
Located along a volcanic canyon full of waterfalls and diverse forests, this park has some of the best trails in Minnesota. It brims with opportunity for fishing and sighting wildlife. There is plenty of hiking and relaxing to be done here. With relatively few backpacking sights, George H. Crosby Manitou is the place for tranquil solitude.
Split Rock Lighthouse State Park
This park is more than just a historic lighthouse on Lake Superior. With hiking trails along the shoreline, and 28 miles of bike trails, Split Rock is certainly worth a visit.
Explore over 14 miles of lakes, forests, and rolling terrain while hiking at this state park and some trails are even horse accessible. With fewer campsites than most state parks, Lake Maria is perfect for those who want an uncrowded, peaceful camping experience.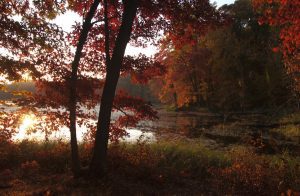 This RV park is only a short distance away from the Lake Maria State Park and offers full hookup sites. Enjoy the restrooms and showers along with fire rings and full paved sites. Stay here while exploring Lake Maria, and stay right on the Mississippi River as well! 
One of the only Minnesota State parks to offer rock climbing, Tettegouche is a unique and scenic experience with plenty of space for RV camping.
Exploration of this magnificent park is a must. If hiking isn't your thing, there are also opportunities for mountain biking and a nearby golf course.
Attractions and Things to Do
There are plenty of events and activities for those RV roadtrips around Minnesota, especially within Hennepin County. The Mall of America can be a great time for folks of all ages. Minneapolis/St. Paul is also home to a variety of museums, zoos, sports arenas, and live music venues.
Try the Minnesota Zoo or the Walker Art Center. Catch a show at First Avenue, or The Comedy Corner. If you're in town at the right time, you could see a game at Target Field, even experience the Vikings at US Bank Stadium.
Outside of Hennepin, there is plenty to do once you've left the campgrounds. If you're going far enough North, Minnesota's Boundary Waters wilderness reserve is world famous. South of the tip, there are a number of casinos, restaurants as well as unique towns and cities. Duluth is a fascinating city on the shore of Lake Superior with plenty of entertainment and great food.
Common Questions
Is there an RV rental age requirement?
You must at least 25 to rent an RV through RVnGO.
Can I rent an RV without Insurance?
No. Insurance is required to rent an RV. The good news is that RVnGO provides exceptional RV Renter insurance as part of the RV Rental Package at an affordable rate. The coverage is far above the state minimums that other RV Rental places provide.
Do I need special certification to drive a class B?
There is no special license required. Camper vans are legal and easy to drive for anyone with a standard license. Driving one of these is very similar to driving the family minivan.
Boondocking / Wild Camping / Dry Camping
boondocking is a fantastic option for those who want a free, secluded campsite, and maybe even prefer roughing it, truly away from civilization and social / physical distancing. When done correctly, it is a completely legal, adventurous way to camp for those who enjoy some quiet solitude or a place to get loud and wild with the family and/or friends late into the evening and early into the morning. That can still be a little challenging when ya have an RV parked 20 feet away and the retired couple just doesn't understand…  Seriously though, when boondocking, you can have a great unhindered time without infringing on some other camper's idea of a good time.
Utilizing this style of camping is simple. All it involves is finding a good site within the territory of the following federally designated lands. These include Bureau of Land Management (BLM) or, National Forests, National Grasslands, and Wildlife Management Areas (WMA). As common as these lands are, you're quite likely to pass through some of them when traveling in your RV rental.
Brown or yellow signs will usually mark the borders of these public lands. It is completely legal to camp in these areas, unless the individual territory has stated otherwise.
Where to Rent An RV In Minnesota
There are so many great places to see and visit in Minnesota. Luck for you there are several options to rent an RV spread across the state. Here is one source for your RV Rental Needs. In fact you have 41 Camper Vans, Campers, Trailers and 5th Wheels to select from to have a fantastic trip.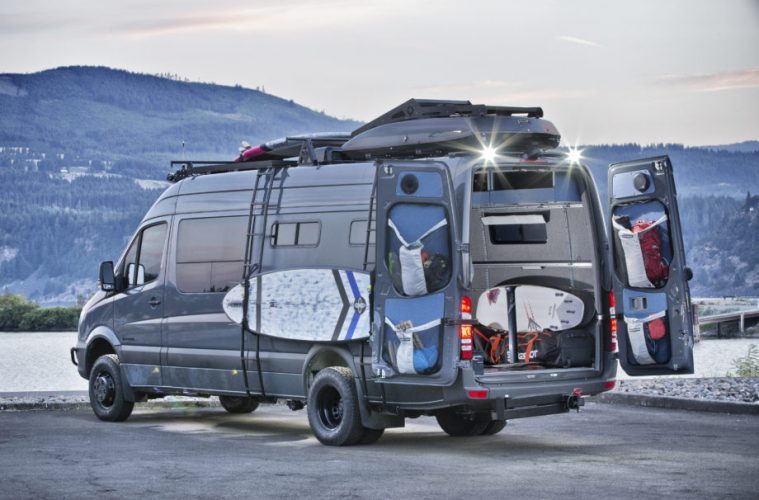 Minnesota RV Resorts & Campgrounds
Aitkin, MN
Albert Lea, MN
Alexandria, MN
Altura, MN
Andover, MN
Angle Inlet, MN
Apple Valley, MN
Ashby, MN
Austin, MN
Babbitt, MN
Backus, MN
Bagley, MN
Barnum, MN
Battle Lake, MN
Becker, MN
Bemidji, MN
Bena, MN
Big Falls, MN
Blackduck, MN
Brainerd, MN
Breezy Point, MN
Butterfield, MN
Cambridge, MN
Cannon Falls, MN
Cass Lake, MN
Clearwater, MN
Cleveland, MN
Cloquet, MN
Cohasset, MN
Cokato, MN
Currie, MN
Cushing, MN
Deer River, MN
Deerwood, MN
Detroit Lakes, MN
Duluth, MN
Ellendale, MN
Ely, MN
Emily, MN
Fairmont, MN
Faribault, MN
Fergus Falls, MN
Finland, MN
Garfield, MN
Garden City, MN
Gilbert, MN
Glenwood, MN
Grand Marais, MN
Grand Rapids, MN
Ham Lake, MN
Hayward, MN
Hinckley, MN
Houston, MN
Hoyt Lakes, MN
Isanti, MN
Isle, MN
Jordan, MN
Kelliher, MN
Lake Vermilion, MN
Lanesboro, MN
Laporte, MN
Lino Lakes, MN
Longville, MN
Maple Grove, MN
Marcell, MN
Merrifield, MN
Miltona, MN
Mora, MN
Morton, MN
Nevis, MN
Oronoco, MN
Orr, MN
Ortonville, MN
Park Rapids, MN
Pequot Lakes, MN
Pine City, MN
Pine Island, MN
Ponsford, MN
Preston, MN
Prior Lake, MN
Rochester, MN
Royalton, MN
Sandstone, MN
Schroeder, MN
Shevlin, MN
Soudan, MN
St. Cloud, MN
Stephen, MN
Sturgeon Lake, MN
Taylors Falls, MN
Tower, MN
Villard, MN
Wabasha, MN
Walker, MN
Waseca, MN
Waterville, MN
Williams, MN
Zumbrota, MN