Why an RV Trip is the Perfect Vacation This Summer
Known for its bustling cities and rich landscape, its no wonder Washington is such a popular RV destination. Enjoy their beautiful shorelines, lush forest, and tall mountains in your RV. Explore the nature and serenity of Washington on your next RV adventure!
Out of all the beautiful RV campsites  in Washington here are our top ten.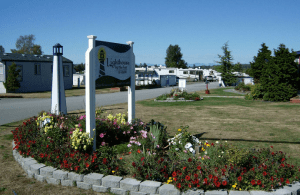 This beautiful campsite is located within walking distance of Birch Bay in Blaine Washington, a popular place to swim and boat. These extra roomy sites are perfect for larger RVs and people who want extra privacy at their RV site. The Resort offers a club house, free wifi, on site laundry and clean restrooms and showers. With a beautiful location this RV Resort is perfect for your next trip to Northern Washington!  

What campers have to say
"Such a beautiful and clean place to stay!" 
-Lindsey Witkowoski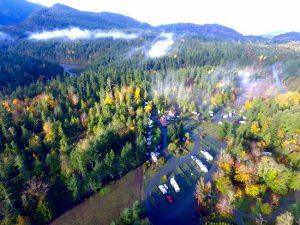 The Elwha Dam RV Park, 10 minutes from Port Angeles and the Victoria, B.C. Ferry, is the best base camp for exploring the Olympic Peninsula. The peaceful setting in the woods adds to the ambiance of the park and is perfect for a relaxing vacation. Enjoy their full hookup sites, community center, onsite convenience store, fire rings and picnic tables. Go offsite to explore the Elwha River Canyon and former damn site for a picturesque adventure! 
What campers have to say
"A well maintained and clean RV park. Newer sites are level and easy to pull through, older are more secluded and wooded. New owners very friendly and warm. A family really throwing themselves into the place. They make you feel at home." 
-Dave Geary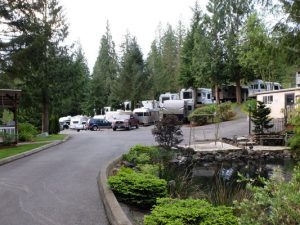 This RV Park is a great place to explore Washington from. The tall trees and close location to Tiger Mountain creates a picturesque setting, and unforgettable views. Their extra large full hookup sites are comfortable, and with highspeed internet and beautiful gazebos this RV Park has everything you could need. Enjoy the nature of Washington when you stay at this RV Park! 
What campers have to say
"Picturesque setting, managers are superb, clean friendly a great place to visit or stay! Close to everything" 
-Joy Szewdeko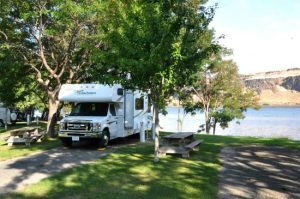 This private park is known for its secluded and welcoming atmosphere. Surrounded by peach orchards this RV park is a beautiful destination for any RV traveler. Venture to the private beach and cove that this park is located on, or go offsite and explore the Maryhill State Park. Enjoy full hookup spots with a beautiful forest environment at this RV Park! 
What campers have to say
"Very nice clean campground . Quiet and beautiful setting on the river" 
-Nicki Horner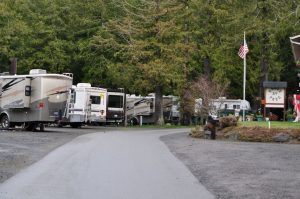 Situated on the Kitsap Peninsula this RV Park is a great RV park for any nature lover. The tall trees surrounding this park makes it private and a perfect peaceful getaway. Enjoy full hookup pull through sites with free Wi-Fi and cable TV. Near the quiet cities of Kitsap and only a ferry ride away from Seattle this RV Park is the perfect place to stay while enjoying all Washington has to offer! 
What campers have to say
"Good Wi-Fi and cable, decent weekly rates, quiet. Very courteous staff." 
-Alex Davidson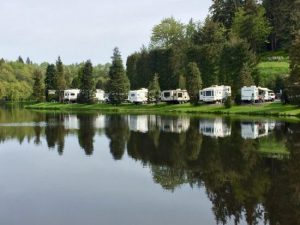 Family owned and operated for over 30 years this scenic RV Park is perfect for your next RV adventure. The Park owns a stocked lake which most sites overlook. Explore the hiking trails or sit around the lake and enjoy Washington's natural wildlife. The park offers full hookup spots, Wi-Fi and Cable, catch and release fishing, hiking trails, and a putting and chipping green. Take the on-site bike paths and ride to the beach, or explore the nearby town of Seattle here! 
What campers have to say
"If you are in the Seattle Washington area looking for a great clean happy and friendly there's no place better than this to stay with your RV" 
-Gordon Hardy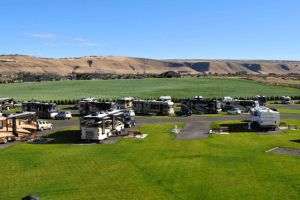 Enjoy the beautiful green grass at this RV Resort and relax on your RV adventure. Enjoy their swimming pool and hot tub, private restrooms and showers, onsite general store, sport court and children's playground, and complimentary Wi-Fi and TV. Stay here for easy access to the interstate and make this RV park the perfect venture off point for your next RV adventure. 
What campers have to say
"Overall amazing experience. We rolled-in after hours and had no issues finding the late check-in instruction packets. Pool was great, check-out was easy, everything was clean and in working condition. Only started 1 night on this trip but would definitely go back." 
-John Kinsley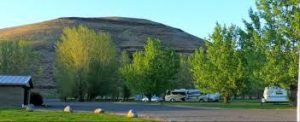 On the edge of the Tucannon River this RV Park has calming feel with plenty of amenities. Open year round this RV Park is perfect for fishing, hiking, hunting or exploring Washington. Go offsite and explore the nearby town of Dayton, or stay onsite and enjoy the amenties.  
What campers have to say
"Wonderful management, great friendly neighbors… The facilities were clean and high-tech… Would stay again, if it weren't so far from home!" 
-Vicar Moffman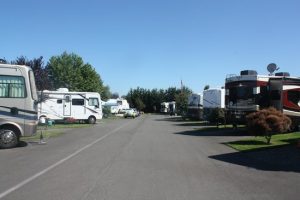 In beautiful sunny Sequim this RV Park is the perfect place to stay on your next RV adventure. With full hookup sites, free Wi-Fi and Cable, laundry facility, a clubhouse with full kitchen, and a community fire pit find everything you need here. Explore Dungeness from this RV Park including the nearby lavender fields, the Dungeness Spit, or the Olympic National Park. With plenty of things to do this RV Park is a great place to stay! 
What campers have to say
"The park is clean, the bathrooms are beautiful, the owners are delightful, and the dog park and fields close by give lots of options for pet and kid entertainment. One of my favorite RV parks on the west coast!' 
-Rebecca Morgan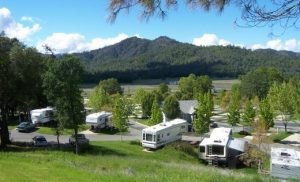 Located near the Columbia River this RV Resort is perfect for people who love the water. The Columbia River is known for its great fishing spots, so pack a fishing pole for your next trip! With their extra large RV sites there is plenty of room to bring a boat, or 4×4. Try kayaking or whitewater rafter the next time you stay at this RV Resort!
What campers have to say
"This RV Park is FANTASTIC! The hosts are personable and laid back. There are rules for the park which help keep it as peaceful and serene as it is!!! The owners are awesome as well. Thank you so much for having us!" 
-Jaime Padilla