Why an RV Trip in Washington D.C. is the Perfect Vacation.
Enjoy the historic capitol of the United States and the beautiful nature of the District of Columbia on your next RV trip. Whether you want to enjoy a city full of history, sail along the Potomac River, or hike the surrounding forests Washington D.C. is a great RV destination!
Out of all the beautiful RV campsites in Washington D.C. here is a list of our Top 10 RV Parks and Resorts.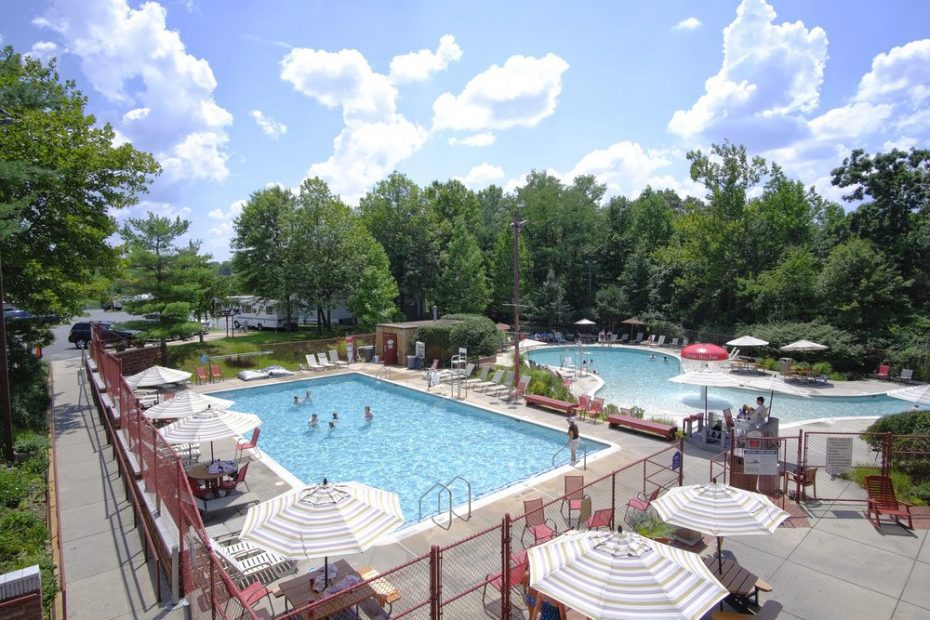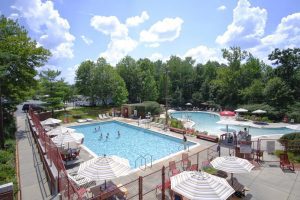 In the heart of Washington D.C. this park is perfect for explore the city! Take a tour from their on site bus depot, or enjoy plenty of attractions within walking distance. Their full hookup sites include picnic tables and beautiful lush grass. Enjoy their pools, and 18 hole mini golf course on your next RV adventure!
What campers have to say
"Very beautiful campground! Small sites but lots to do, heated pool, easy access to DC, great miniature golf, dog friendly, very quiet with friendly employees! One of my favorite campgrounds !" 
-Dorothy Gerber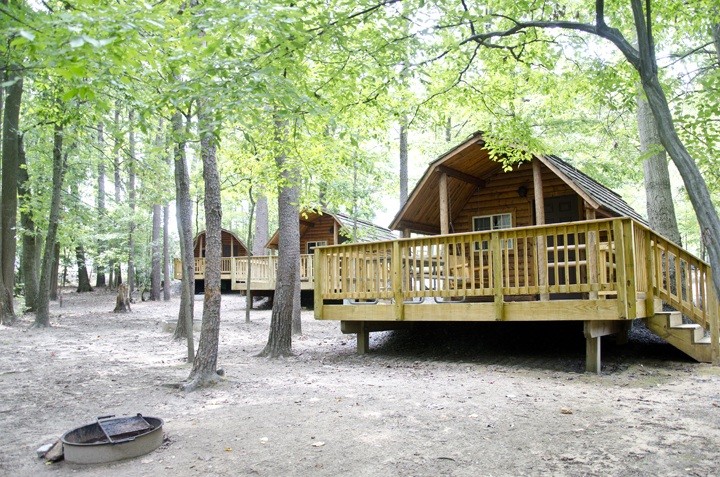 Stay near the water while still being close to the heart of the city at this KOA. Take their daily shuttle into the capitol to explore the city, or stay onsite to enjoy their outdoor pool, billiards, ping-pong, basketball, and playground next time you stay in Washington D.C.!
What campers have to say
"The staff was.very friendly and helpful. Sites we over sized and easily fit in our Class A Motorhome plus our car. Grounds were immaculately maintained. Would highly recommend!" 
-Mary Dean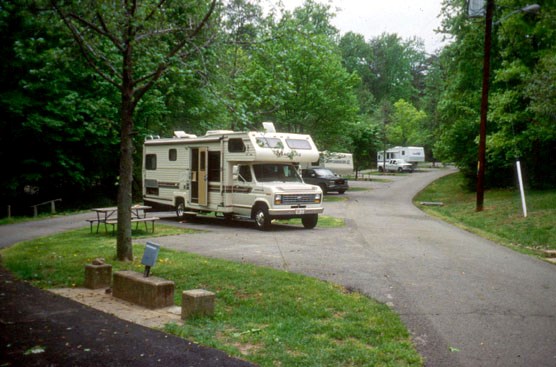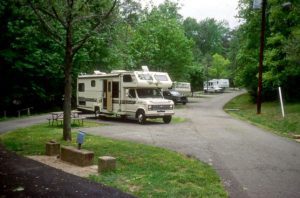 Enjoy this RV Park's tall trees and shaded sites at this RV Park make this the perfect destination for a relaxing vacation. Just South of Washington D.C. this place is great for enjoying nature while not being too removed from the action of the city. Enjoy their pool, laundry, playground, and restrooms next time you visit the capitol!
What campers have to say
"Very nice secluded RV campsite. Staff is wonderful and grounds are clean. I wouldn't hesitate staying here again!" 
-Brian M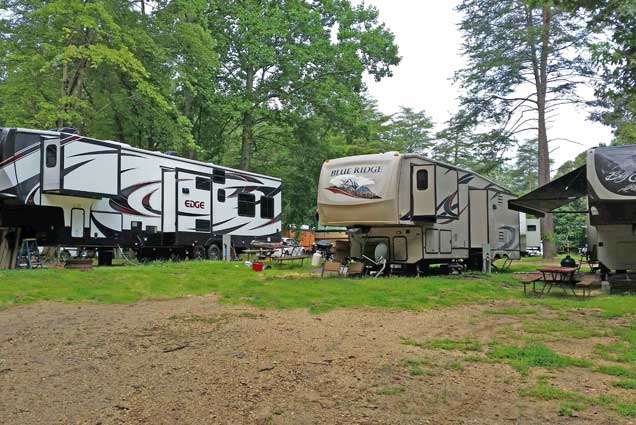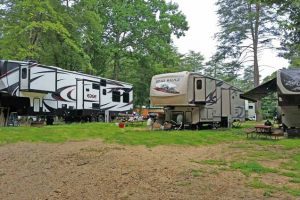 Located between Washington D.C. and Annapolis this RV Resort is great for anyone exploring the city. Stay in their full hookup sites and enjoy their swimming pool, playgrounds, horseshoes, volleyball courts, on site store and basketball courts. Walk along their nature trail and enjoy the beauty of Washington D.C. on your next RV getaway. 
What campers have to say
"Great campground! People are nice and close to D.C. I would recommend for sure!" 
-Cayla Harrison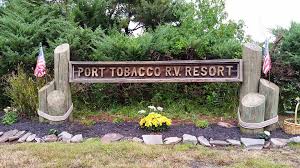 Stay on the historic Potomac River and enjoy the waterfront camping this RV Resort has to offer. perfect for water lovers this Resort has a personal boat ramp leading onto the river. waterfront restaurant, and marina. Enjoy this RV Resort's views and convientent location on your next RV trip!
What campers have to say
"This RV resort is a gated community with privately owned lots. Beautiful views of the Port Tobacco River." 
-Jim McDonald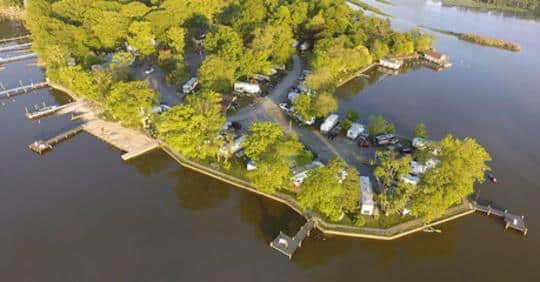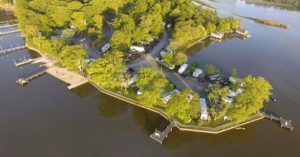 This forested peninsula on Bush River is perfect for enjoying waterfront views in your RV. Known for its relaxing environment and beautiful pool this place is great for anyone looking for a quiet vacation. Their full hookup sites are also perfect for exploring the nearby museums, golf, and historical sites in the D.C. area!
What campers have to say
"What a fantastic Campground!!…back right up to the water and fished from the campsite. Very quiet, extremely clean as well. No issues at all, we can't wait to come back!!" 
-Katherine Sings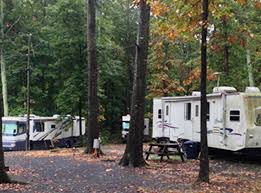 In the beautiful forests of Gainesville this RV park is the perfect getaway just outside of Washington D.C. Perfect for a long vacation this RV Park offers full mail service, restrooms and laundry, picnic tables, and a fishing pond for you to enjoy on your next RV trip!
What campers have to say
"Good people, friendly atmosphere!' 
-Will Spear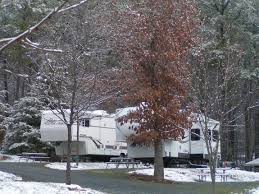 Perfect for exploring D.C. and Fredericksburg, this RV Resort is right on the Potomac River. Enjoy easy access to highways and extra large hookup spots at this RV Resort. Unwind after a long day of sightseeing and relax at their pool, or community fire ring the next time you visit Washington D.C. 
What campers have to say
"My wife and I came up from NC to visit family and stayed at Aquia Pines. It is a very nice campground. The staff is very nice and helpful. The place is spotless clean. The bath house is very nice and clean. Great location. It's close to everything. We will certainly stay again!" 
-Sonny Merrill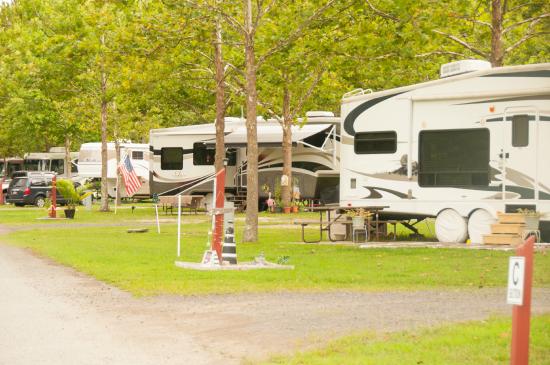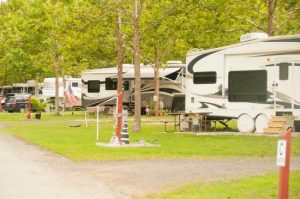 On the historic Potomac River this RV Resort is perfect for your next RV trip. The next door Westmoreland Berry Farm, wineries, and beautiful waterside towns are perfect for RV explorers. Enjoy their swimming pool, mini golf, clubhouse and volleyball next time you visit Washington D.C.!
What campers have to say
"This is the best Thousand Trails campground I have ever been to. It's very clean, well kept and the staff is wonderful. Harbor View is top notch. I absolutely love it here." 
-Craig K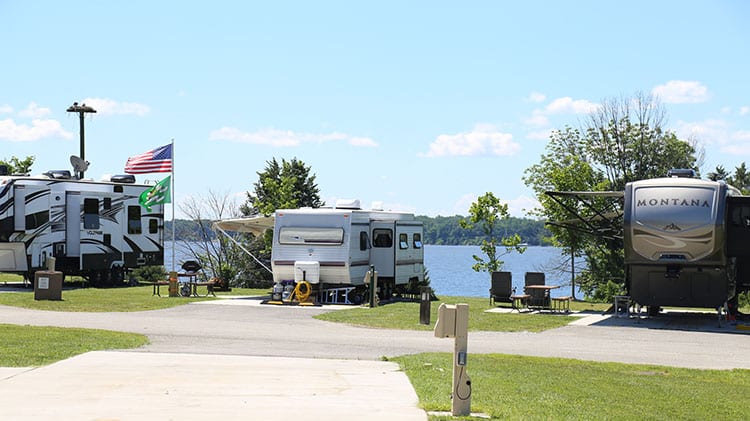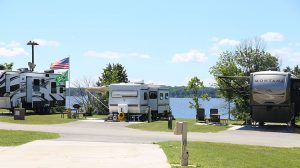 Enjoy the beautiful views of the Potomac River at this waterfront RV Camp. Close to Washington D.C. you can explore the city while staying right on the river. Their 40 foot long extra wide sites offer restrooms, showers, playground, volleyball and 2 different fishing piers to enjoy next time you travel to D.C.!
What campers have to say
"Beautiful views! Can't enter the water for swimming or wading, but the views of the bay walking around the camp are fantastic. They have drive through and back in RV spots and very clean!" 
-Mary Bradenburg
If you're going on an RV trip, you will need an RV and we found a few that may work for you. There are trailers and RVs that you can rent for a weekend or for a month or more.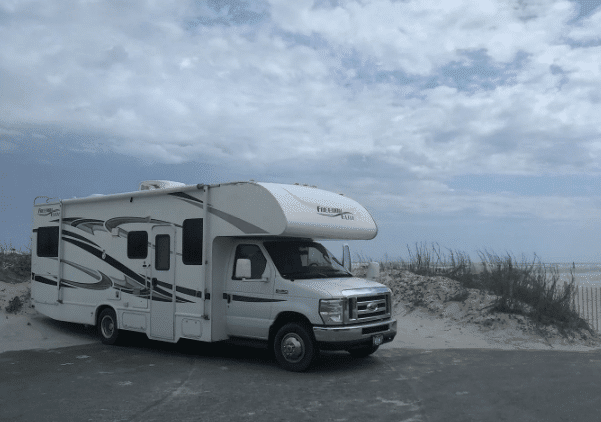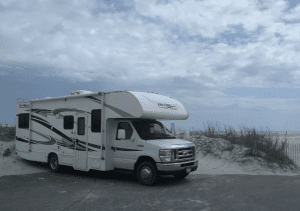 This "Sweet" ride has it all. This Class C 2012 has had an interior makeover and now sports bright cheery colors to boost your spirits on your next vacation. Her 28 ft length makes it easy for anyone to drive and the excellent floor plan with slide-out dinette has unbelievable room. She is fully stocked with everything you need. Just add your personal items and she's ready to hit the road. If there is anything that you need to make your trip perfect, just ask the host and they can make it happen!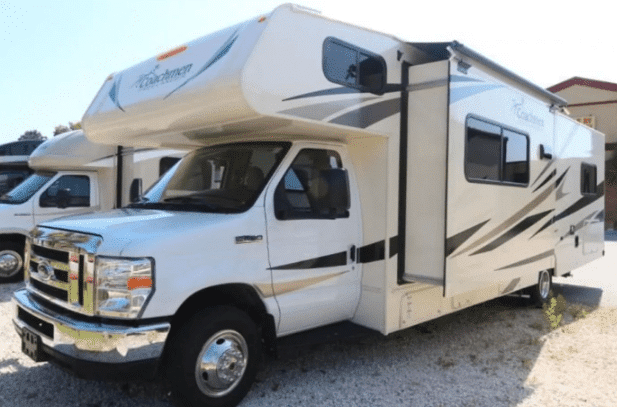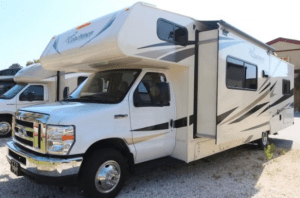 Explore the great outdoors in this freelander 31BH Class C motor home. The road is calling so grab the family and friends and enjoy the great outdoors. This beautiful Freelander features 2 slideouts, upgraded vinyl flooring, am/fm touch screen, dash radio, power patio awning, outdoor led lighting, 3 tvs, amazon fire stick, 3 burner cooktop, microwave, outside propane hookup for a grill, 50 gallon fresh water tank, wifi range extender, and so much more!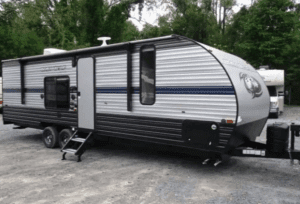 If you're able to tow a Toy Hauler check out this gorgeous option near Washington D.C. It sleeps up to 4 with 2 sleeping areas: Queen Bed & dinette conversion, and includes a power patio awning, entrance step, stabilizer jacks, exterior storage compartment, AM/FM/Bluetooth stereo, air conditioning, furnace, kitchen: with refrigerator, stove top, oven, and microwave, bathroom: with toilet, sink, and shower with skylight and even a TV antenna. With all the amenities of this Toy Hauler, you are bound to have a great RV getaway!