Why an RV Trip in Salt Lake City is the Perfect Vacation.
Known for its beautiful mountains and bustling city, its no wonder Salt Lake City is a popular RV destination. Visit the bustling city, and take advantage of local attractions, or gorgeous landscape on your next RV vacation!
Out of all the beautiful RV campsites in Salt Lake City here is a list of our top ten.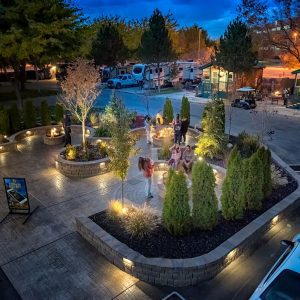 Right on the Jordan River this is the perfect location for exploring the nearby city. Journey off site and explore the Great Salt Lake, the largest lake West of the Mississippi known for its high salt content and one of a kind wildlife. Their shady spacious sites are perfect for relaxing by the fire pits, or enjoy their hot tub and pool next time you visit this highly rated KOA!
What campers have to say
"Beautiful park! Spacious sites with trees everywhere. Super clean grounds and easy access to everything." 
-Daniel Ramsay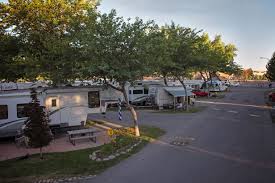 Located just outside of Salt Lake Valley these 43 acres of RV campground provide a serene camping experience. Experience Bryce Canyon, and the Superstition Mountains just outside of this RV Resort and have fun on trails and hiking the canyon. Their full hookup sites with grassy areas are great for enjoying their swimming pools, hot tubs, media center, and gas fire pits. 
What campers have to say
"Stopped by to look at the site and was impressed with the cleanliness and organization of it as well as the friendliness of the staff. They were very helpful!" 
-Wendy Hatch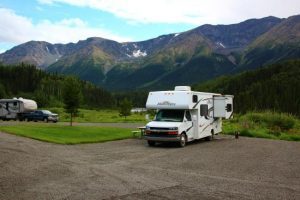 This RV park is the perfect place for a family trip, or RV getaway. With easy access to the city while also being close to the Twin Peaks mountains this RV Park is great for city-goers and nature lovers . Relax in their extra wide hookup sites, and enjoy their game room, outdoor pool, Jacuzzi, computer room. and basketball courts next time you stay in Salt Lake City!
What campers have to say
"Full service, friendly people, we'll be staying her again!" 
-Gail Richmond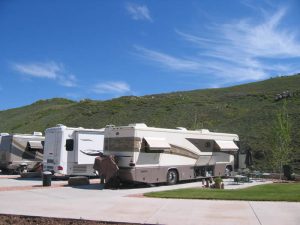 Just minutes from 3 world class ski resorts this RV Resort is perfect for anyone looking to have a ski adventure in Utah. Their world class amenities are perfect for any RV traveler, book your stay here for a great RV vacation!
What campers have to say
"Nice place! Originally reserved top lot pull through spot but then I saw the lower gravel spots by the creek and decided to move. The lower spot doesn't have the road noise and is peaceful by the creek. Love it! Hot tub and pool are great!" 
-Mike Feidler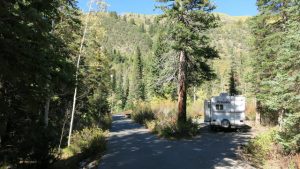 Set among a shady forest of spruce and aspen trees this Campground is the perfect place to go on your RV getaway! Every extra large hookup site has picnic tables, campfire rings, and grills perfect for a RV getaway with the family!
What campers have to say
"Absolutely a beautiful place for a wedding! Great prices and easy to get to. Not to mention surrounded by woods and wild animals." 
-Donja Chanthasack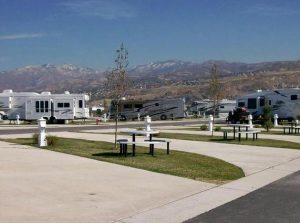 One of the best campgrounds near Salt Lake City this RV Resort is just minuets away from the Great Salt Lake and the bustling city. Enjoy the bike rentals and explore the city, or bike around the surrounding trails. Their full hookup RV sites are perfect for enjoying the onsite BBQs, clubhouse, picnic tables, swimming pool, and dog park the next time you stay in Utah!
What campers have to say
"The park is nice and quiet. They keep it well maintained. Prices are very reasonable!" 
-Debbie Cary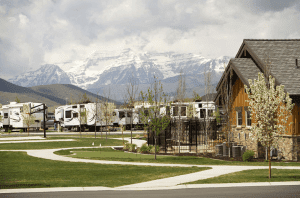 Just east of Salt Lake City this RV Resort is perfect for relaxing and enjoying the nature of Utah. The scenic views and picturesque mountains make this resort one of a kind. Enjoy this newly renovated park with full hookup sites and cable WiFi, along with the clubhouse, kitchen, spa, pool, and brand new pickle ball courts next time you visit Salt Lake City!
What campers have to say
"Nicest RV Park we've ever stayed at! Big wide sites. Well manicured grounds. Great amenities. Excellent bathrooms. Great place to stay!' 
-Josh Hughes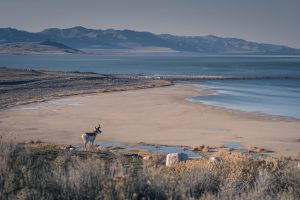 Stay in one of the several State park campgrounds and unwind on the biggest island on the Great Salt Lake accessible by car. This beautiful island is known for the gorgeous views, and unique Salt Lake Wildlife. Sight see at this beautiful state park and enjoy the raw nature of the state of Utah!
What campers have to say
"We came here not expecting such beauty and calm. We liked the island, the scenery, the atmosphere. We had the chance of seeing not only buffaloes, but also a coyote! " 
-Anna Pass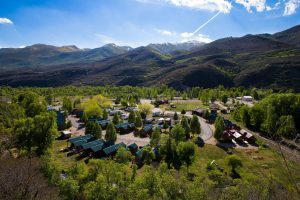 In beautiful Heber Valley this RV Resort is great for enjoying Salt Lake City, while avoiding the bustle of the city. Sitting on the edge of the Jordanelle Reservoir's dam this campground is perfect for water lovers. Explore the nearby lake and Wasatch State Park the next time you stay at this RV Resort.
What campers have to say
"Great place in the summer. It is an awesome place to set up and head out for some fly fishing. The store and check in center as all of the essentials one might need." 
-Denny Cho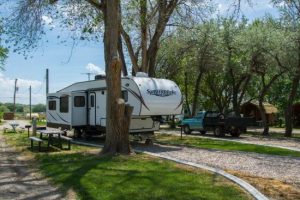 A family friendly campground nestled on the edge of Bear River Bay is an oasis for anyone who enjoys staying on the water. Visit the nearby State Park and Salt Lake City, or stay onsite and enjoy their snack bar, fireplaces, pool and pavilion at this gorgeous KOA. 
What campers have to say
"I loved this place. I was a last minute check in and they accommodated me so well. Beautiful facility. Very clean bathing facilities. Nice campsites. Gracious hosts." 
-K.T. Chayse
If you're going on an RV trip, you will need an RV and we found a few that may work for you. There are trailers and RVs that you can rent for a weekend or for a month or more.
If you're able to tow a trailer than check out this gorgeous 5th Wheel – Keystone Cougar. Enjoy the great outdoors with the exterior Hot/Cold shower, outdoor grill, and mini fridge under an LED lit, full-length power awning. It also has fantastic sounding external speakers. The Houst offering this trailer added some extras for Guests as well: 
Camp Chairs
Smores Roasting Sticks
Plates/Cups/Utensils
Kitchen Supplies
Pots & Pans
Cleaning Supplies
Dumping Supplies
Setup & Hook Up Supplies
Wheel Chocks & X Wheel Locks
RV Toilet Paper (Yes, there is a difference)
Card Games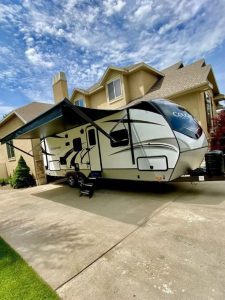 If you have a large family and prefer trailers, here is a 2nd option.
It's a half ton towable bunkhouse that sleeps 10. Our trailer is spacious with room for the whole family.  Enjoy a separated master bedroom, bunkhouse, and living are.
A nice feature is the outside entrance to bathroom and, outside kitchen, grill, shower. Comes fully stocked with bedding, movies, games, and cooking equipment.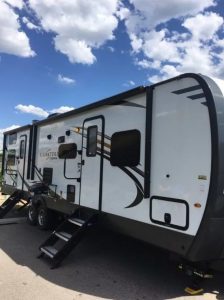 Maybe you want to drive your rig through the great state of Utah and want a lot of elbow room.
Your perfect vacation exploring Utah will be complete with this Thor Windsport Class A RV that accommodates up to 6 people. Kitchenette, bathroom with shower, full water and propane tanks along with other optional conveniences will make your trip easy and enjoyable! Create lasting memories with your family or friends exploring the outdoors and comfortably camping in your RV.
This Class A is impressive and powerful with many conveniences. Take the comforts of home with you on the road in this Class A RV.
For something smaller that is more manageable for someone new to RVing, this small Class C RV rental offers a unique split level design that gives you maximum headroom in the living area, while still offering pass-through storage throughout its entire floor plan.
This RV rental, a rear queen-size bed, a cozy cab-over bunk, an extended flip-up kitchen counter top, as well as a 32 LED TV on a mounted manual swivel.
This motorhome has been approved and rated by RVRD, a nationwide network that certifies RV dealers above industry standards.
In addition, this unit is Certified Green by TRA Certification standards.