Why an RV Trip Around Phoenix is the Perfect Vacation Any Time of Year.
Check out our top 10 RV Parks & Campgrounds. Looking for the perfect Phoenix vacation but aren't sure where to begin? This guide can help! From iconic desert landscapes to relaxing getaways, these RV Parks can satisfy your desires. Experience bucket-list destinations—such as Grand Canyon National Park and Sedona—by day and be back in town by night.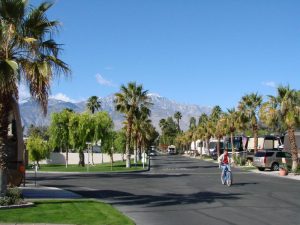 This tranquil RV resort is located in North Phoenix, near the Sonoran Preserve. This RV resort has a quiet location without being too far from the best attractions in Phoenix, including golfing, shopping, and restaurants. Offering events in their clubhouse, and covered barbecues, pool, and bocce ball courts enjoy your stay at this RV resort!
What campers have to say
"Very nice place. Great facilities and a great price. The pool is awesome and the BBQ-spots are perfect. " 
-Oscar Larsson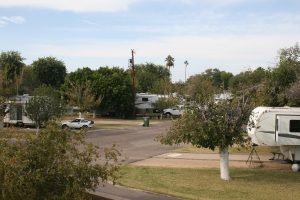 Located in the heart of the Phoenix metropolitan area this RV Park invites you to explore Phoenix. Right off the I-17 this RV Park is perfect for going downtown, and is close to the Cardinals Stadium. Enjoy this RV Park's full hookups, swimming pool, grassy spots, laundry facilities, and restrooms next time you visit Phoenix!
What campers have to say
"Owner was responsive, polite and helpful. This is a cute little rv Park. Spots are tight, but it is all you need in the middle of Phoenix. Will be back for sure." 
-Marie Campbell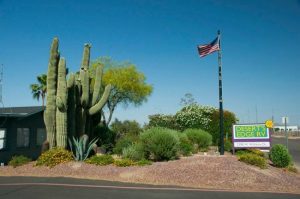 Rated one of the top 10 RV Parks in the country by USA Today, this RV park is perfect for your next trip to Arizona. Their central location is only 15 minutes away from the Phoenix Metropolitan area, and 10 minutes away from Scottsdale. Enjoy the park's barbecue area, outdoor pool, and free Wi-Fi next time you stay at this RV Park!
What campers have to say
"Awesome place. Always our stop when at Mayo clinic area. Close to stuff and comfortable. Love fresh oranges in season." 
-Randy Burris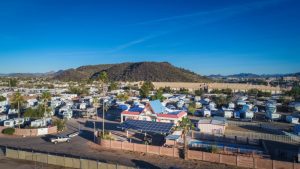 This urban getaway is close to everything you need for exploring Phoenix. Off the I-17 and 101 freeway this RV park is great for exploring the city, or taking the freeway to popular attractions. Close to the cactus league stadiums this RV Park is great for watching the MLB summer league, or stay on-site and enjoy their pool and dog park!
What campers have to say
What campers have to say 
"Quiet, family oriented seasonal campground with private beach access makes it a great place to spend the week/weekend/summer with the family." 
-Eric Miller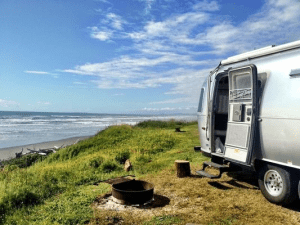 Stay in the Olympic National Park and explore the lakes of Washington. Go hiking, fishing, and kayaking at this National Park and stay on the water with your RV. At this RV Camp there aren't water or electrical hookups, but the views and immersive nature makes up for being unplugged! 
What campers have to say
"South Beach Campground is a nice site for camping and walking on the beach by the ocean. Good picnic tables to use with views of the ocean." 
-Robert Alberg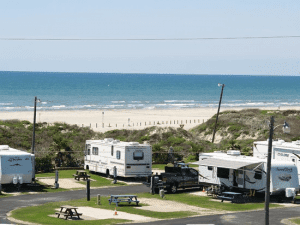 This RV Park lives up to its name, and is perfect for beach lovers. Explore the Texas Gulf and stay directly on the water and sand. It's only a short trip away from Charlie's Pasture Nature Preserve, which hosts over a thousand acres of coastal wetlands with over two miles of hike and bike trails. With full hookup sites including full Cable TV and free Wi-Fi this RV park has everything you need for your next beachfront adventure! 
What campers have to say
"We loved it here! The staff is very friendly, and extremely helpful. The gentleman who manages the park was kind enough to help guide us into our spot. We are definitely coming back!" 
-Jennifer Smith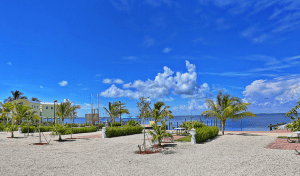 Right on the Florida Bay Waterfront this RV Resort is home to great views and a private beach. Enjoy your stay on their private sandy beach or relax in the heated pool and spa. Just one hour from Miami this RV resort has a serene environment without being too isolated. Their full hookup spots back right up onto the water, and have Wi-Fi, restrooms and showers. 
What campers have to say
"This place is immaculate !! The grounds are manicured, the pool is awesome and the staff is very friendly. Booked again for October. Will come back over and over again forever !!" 
-Olga Solis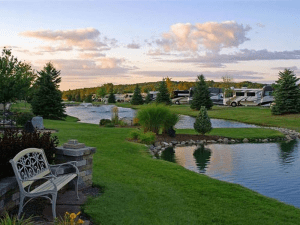 Settled right along the beach of Grand Traverse Bay this RV Resort is perfect for an idyllic RV getaway. This RV site offers full hookup spots with private restrooms and showers, heated pool and spa, gym, banquet halls, and laundry facilities. The onsite lake features 12 cascading ponds with ambiance lights and fountains. The Grand Traverse area is full of lakes and streams filled with sparkling water, quiet marinas, and soft sandy beaches. Truly a water lover's paradise! 
What campers have to say
"Beautiful location, we'll maintained with landscaping and generous sites, all with concrete pads. Great amenities." 
-Jan Beardslee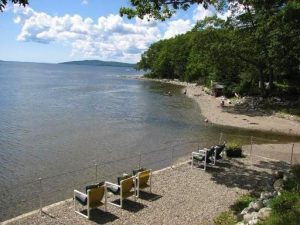 Located on the shores of Penobst Bay, between the bustling Acadia National Park and the charming Camden Village, this hidden jewel directly overlooks the ocean. Once part of a 1800's farm the mature white pine trees create an idyllic site perfect for a family vacation. This RV park includes full hookup spots, along with classic RV camping. Looking right out onto the ocean this RV park boasts a beautiful quarter mile private beach accessible to any RV camper. The pet friendly RV park is also the perfect place for kayaking, canoeing or paddle boarding. This campsite also includes resident artists to show you Maine's rich culture. Here you'll never get bored!
What campers have to say
"We've stayed here several times and love it! Nice people, helpful staff, clean bathrooms, very dog friendly, lots of creative touches and colorful flowers planted all around the grounds. Looking forward to our next visit this month." 
-Deb Merrel, Google Reviews 
Ranked the best RV Park in Northwest Florida this RV Park lets you stay directly on the water. Enjoy a perfect waterfront stay here, just minutes from the main beaches. This RV park offers kayak and paddle board rentals, private beach and pier, showers and bathrooms, and each of their full hookup spots includes Wi-Fi and Cable TV access.  
What campers have to say
"The grounds are awesome as well as the staff. The have a lot of activities for families/adults. They have a dog park, pool (heated if needed), corn hole. Clean bathrooms and showers. They have you covered." 
-Sandy Garner