Why an RV Trip is the Perfect Vacation This Summer
Lake Havasu is a popular destination for tourists and locals alike. This state park is an ideal place for biking, hiking, boating and any other waterfront activities. Explore the lakefront beaches and Arroyo-Camino Interpretive Garden next time you visit Lake Havasu!
Out of all the beautiful Lake Havasu RV campsites here are our top ten.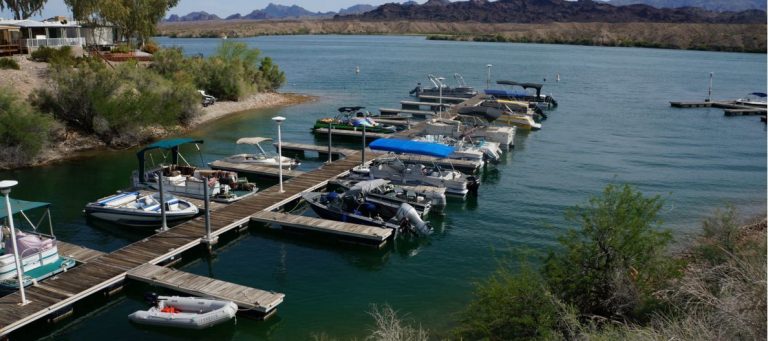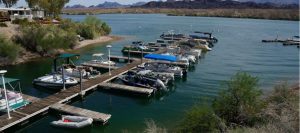 Located on Lake Havasu Island this beachfront resort is perfect for your next RV trip. Enjoy their private beaches, launch ramps, and boat docks. Their full hookup sites are perfect for larger RV's with a pool and spa included.  Stay here and enjoy easy access to boating on the lake!
What campers have to say
"This is a fun place to stay with cool vacation rentals. We come here to stay with friends sometimes and there's always a blast. The have private docs and private beaches. Great place to take the family!" 
-Johnnie Gains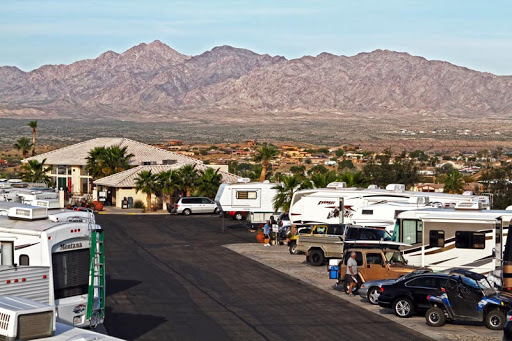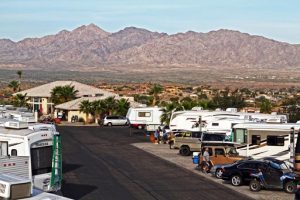 Stay at this RV park to fully experience Lake Havasu. Only a short drive from the entrance to the lake this RV parks location is great for boating trips. Enjoy this parks full hookup sites with cable TV and internet, a sparkling pool, gym, laundry rooms, and rec hall. With plenty of amenities this RV Park is a great place to stay on your next RV trip!
What campers have to say
"Cleanest in Lake Havasu. Very nice club house, laundry, pool and small but nice weight room. New management very nice, all around best bang for the buck in our eyes." 
-Lyle Buschmann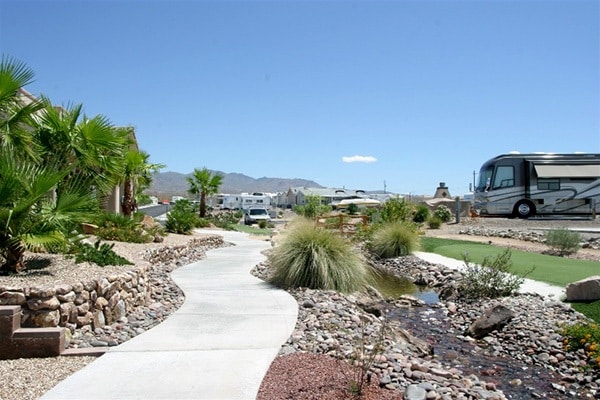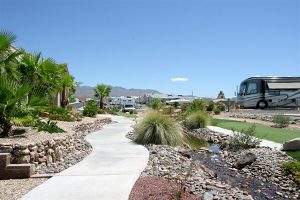 This luxury RV resort is nestled in the Colorado River Valley in exciting Lake Havasu City, Arizona. Enjoy beautiful views of the mountains and easy access to the I-95, perfect for traveling around Arizona. Their full hookup lots come with plenty of amenities including an activity center, two heated pools with Jacuzzis, beautiful grounds with walking paths and water features and much more!
What campers have to say
"Fell in love with Lake Havasu City. Newly retired from Montana and thinking I would dislike Arizona but the resort and the unique beauty of the area has  changed my mind. " 
C.J. Johnson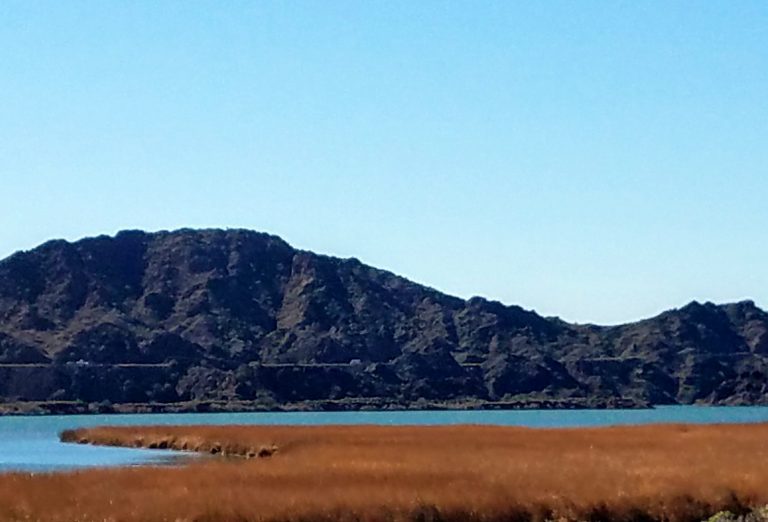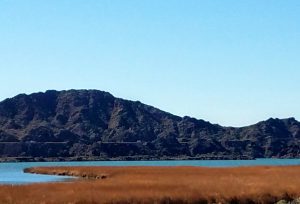 Located right along Lake Havasu's shore this RV Resort is situated perfectly on the lake. Right next to the Campbell Cove One Stop, which provides food, fuel, fishing gear, and just about everything else you will need to make your stay in Lake Havasu memorable, enjoyable, and comfortable, Campbell Cove is perfect for a lakefront vacation. Enjoy their full hookup sites with free cable TV, pet-walk, clubhouse, and boat ramp available for all guests!
What campers have to say
What campers have to say 
"Amazing Oasis. Freindly staff and quiet atmosphere. Can have allot of fun socializing at the pool and hot tub. Or just kick back at your site. Bbq available in several locations. Clean showers and restroom. Club house and some activities." 
-Theresa Bolster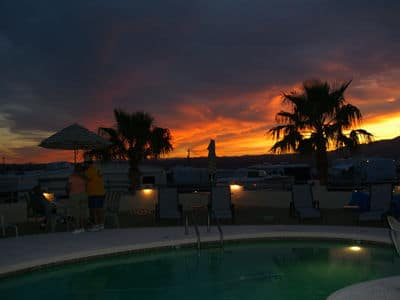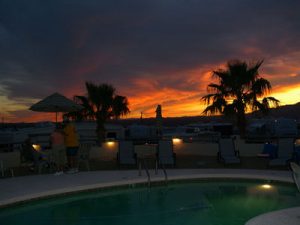 With over 2,000 miles of BMX and ATV trails in the area this RV Park is perfect for adrenaline junkies. This RV Resort's extra large hookup sites are perfect for large vans and the easy access to trails make this location perfect for people with off-road vehicles . Enjoy their heated pool and spa, clubhouse, game room, and gym next time you RV here!
What campers have to say
"Prospector's RV resort is a great place to be. The owner is friendly and He keeps the park in tip top shape. The club house is very clean. Showers, pool, laundry room and even a TV room for the guests. The people that I met their were friendly. I would recommend this to anyone looking for a nice peaceful break from everyday life. Hands down the best RV park I have been to." 
-Shasta Shanck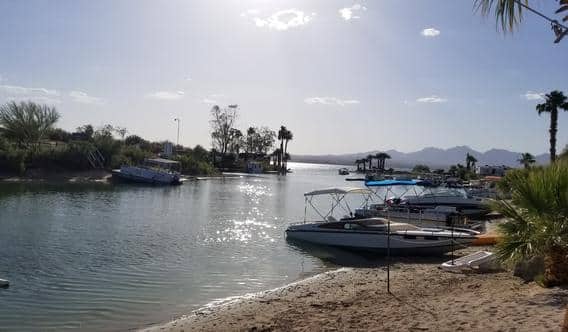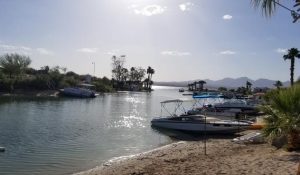 Take advantage of this beautiful RV Campground next time you visit Lake Havasu. This "home away from home" has onsite laundry facilities, a heated pool and spa, shuffleboard, restrooms and showers. Their on site Crazy Horse Store has all the conveniences you need including alcohol and ice! 
What campers have to say
"Love this place all the camp ground is beach front, full RV setups as well as huge bathrooms to shower the whole family!" 
-Tawnia Gonzalez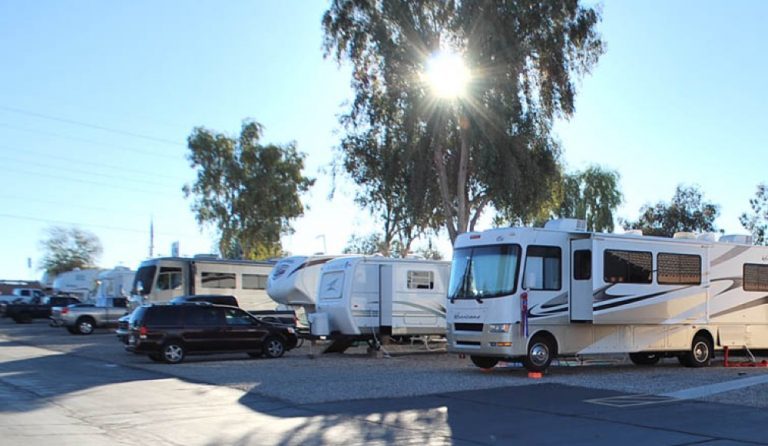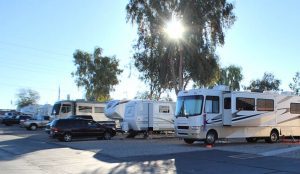 A great RV spot this RV Park is Just off the I-95 making it perfect for traveling around Arizona. Not far from Lake Havasu this park is great for fishing, boating, hiking, and off-roading. Enjoy the friendly staff and full hookup sites, along with a pool, washrooms, boat storage, kitchen, and clubhouse next time you stay at D-J's RV Park!
What campers have to say
"Awesome place. The manager was very nice and welcoming. We saw signs of upcoming activities there. A very nice, clean and safe park. My daughter will be moving in there May 1st!" 
-Bill Moore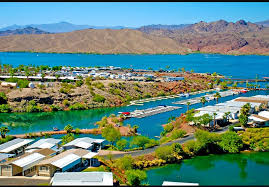 Lake Havasu Resort is nestled on the north end of Lake Havasu – a fishing paradise stretching over 29 miles from an area in the north the locals call "the sand bar" to Parker Dam in the south. This RV Resort is perfect for people wishing to spend time on the lake, especially for fishers.  Enjoy their executive golf course, heated pool and spa, clubhouse, and full hookup RV sites next time you visit Lake Havasu!
What campers have to say
"Nice resort spaces level and welll maintained. Staff very friendly, helpful and knowledgeable. All bathrooms, clubhouse and pool areas very clean. Will definitely return for more camping relaxation." 
-Bill Pierce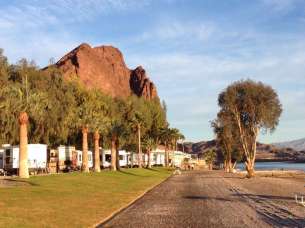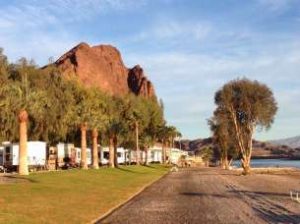 Sunshine Resort is the perfect place to get away from it all. Situated one and a half miles below Parker Dam and Lake Havasu on the beautiful Colorado River. Sunshine Resort offers great camping and boating facilities, along with boat storage and boat slips. Relax at this RV Resort and enjoy a fantastic RV boating getaway!
What campers have to say
"We've stayed here several times and love it! Nice people, helpful staff, clean bathrooms, very dog friendly, lots of creative touches and colorful flowers planted all around the grounds. Looking forward to our next visit this month." 
-Deb Merrel, Google Reviews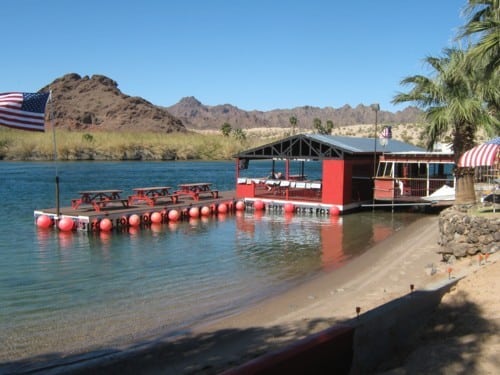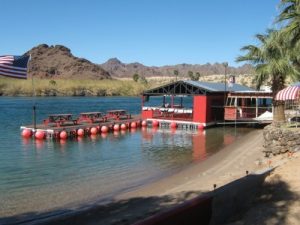 Located off the Colorado River this RV Resort isn't far from Lake Havasu by boat or car! Have fun at this RV Resort and its accompanying Fox Floating Bar, right on the water. Kickback and head to the bar after a long day of boating, or enjoy their full-hookup RV sites next time you explore Lake Havasu!
What campers have to say
"Amazing bartender and beautiful view…..the river is great too!" 
-Patrick Swan