Why an RV Trip in Florida is the Perfect Vacation.
Known for its beautiful beaches and extensive state parks, its no wonder Florida is a popular RV destination. Visit Florida's bustling cities, and take advantage of their amusement parks, or gorgeous wildlife on your next RV vacation!
Out of all the beautiful RV campsites in Florida here is a list of our top ten.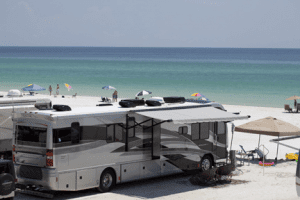 Park on the white sand beaches of Camp Gulf and enjoy a truly unforgettable stay. Known for their beautiful sunsets and panoramic views this RV Park is in the heart of Miramar Beach. Their full hookup spots with restrooms and showers are perfect for anyone looking to stay in Destin, Florida. Enjoy walking on the sand or swim in the pools and slide down the water slide at this fun filled RV Park.  
What campers have to say
"Great place to stay! Friendly staff and great amenities! Plus, there is no place closer to the beach than Camp Gulf!" 
-Robert Traux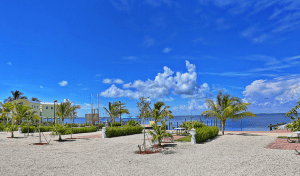 Right on the Florida Bay Waterfront this RV Resort is home to great views and a private beach. Enjoy your stay on their private sandy beach or relax in the heated pool and spa. Just one hour from Miami this RV resort has a serene environment without being too isolated. Their full hookup spots back right up onto the water, and have Wi-Fi, restrooms and showers. 
What campers have to say
"This place is immaculate !! The grounds are manicured, the pool is awesome and the staff is very friendly. Booked again for October. Will come back over and over again forever !!" 
-Olga Solis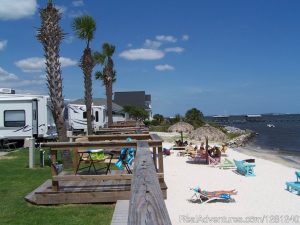 Ranked the best RV Park in Northwest Florida this RV Park lets you stay directly on the water. Enjoy a perfect waterfront stay here, just minutes from the main beaches. This RV park offers kayak and paddle board rentals, private beach and pier, showers and bathrooms, and each of their full hookup spots includes Wi-Fi and Cable TV access.  
What campers have to say
"The grounds are awesome as well as the staff. The have a lot of activities for families/adults. They have a dog park, pool (heated if needed), corn hole. Clean bathrooms and showers. They have you covered." 
-Sandy Garner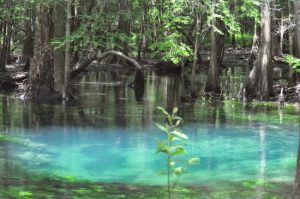 See the State Park's beautiful stalagmites, and other rock formations on their cave tour, or go hiking, biking and camping on trails surrounding the Chipola River. Enjoy a round of golf at the Parks entrance, and never get bored at this State Park!
What campers have to say
"Stopped here on the way to Disney. It was a lucky find!!! Staff was awesome, tour was amazing!! Love the natural area. May hit it again on the way back. It will definitely be a stop on the way from now on." 
-Carl B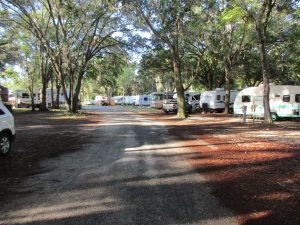 Near St. Augustine this RV park is perfect for exploring the nearby city. Stay in their shaded, grassy RV sites and enjoy the comfort of Florida.  All of thei full hookup sites have wifi and cable TV, laundry facilities, club house, fitness center, and swimming pool. Stay on-site and enjoy the hiking trails and planned activities at this RV Resort!
What campers have to say
"Great place to stay. Close to all of the St. Augustine attractions. Clean facilities, great pool and recreation area, friendly staff, would definitely recommend." 
-Troy White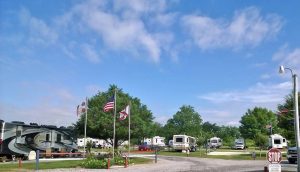 Called the "Premier Park in North West Florida" this RV park is known for welcoming feel, and family run business. Their big rig friendly hookup sites have high-speed WiFi, clean restrooms and showers, laundry facility and clubhouse. Visit this RV park on your next trip to Florida!
What campers have to say
"This is THE place to land if you like a quiet, clean, and super friendly RV park. It's a lovely place to stay and management is superior!" 
-Kelly Kilby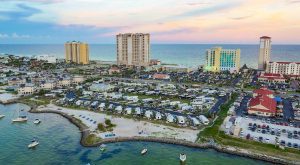 Within walking distance of Casino Beach, the gulf pier, and the boardwalk this RV resort is situated in the perfect area. This resort also has a pool, clubhouse, tiki hut and playground for your enjoyment. Enjoy a waterfront stay at this RV resort and relax in the Florida sun!
What campers have to say
"Centrally located in Pensacola Beach. Courteous staff, clean and well maintained facility. Great site, look forward to going back!" 
-Mark Jackson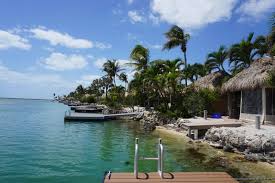 Enjoy the beauty of the Florida Keys at this RV Resort.Near the crystal clear water of the Keys. or visit the nearby golf courses. Stay in their extra large full hookup spots with tiki huts, high speed WiFi, clubhouse, restrooms, and launch a boat on their dock next time you stay here!
What campers have to say
"This is the most beautiful RV park we have ever been too! We had a wonderful time there. I highly recommend this campground. Tiki hut on every site, gorgeous views." 
-John Hilditch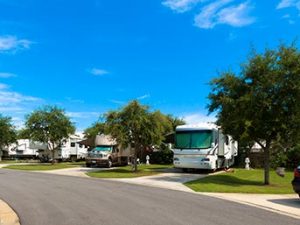 A family friendly RV Park in Miramar beach, and just three miles from the city of Destin this RV park has the perfect location for exploring Florida.  This RV park's sites are extra roomy with beautiful grass, perfect for picnics and grilling. Next time you stay in Florida enjoy this RV Park!
What campers have to say
"We love coming here very year. Tom is such a nice guy. The campground is beautiful and peaceful. Walking distance to the beach. We loved it so much that we ended up extending our stay." 
-Jeff & Sandra Justice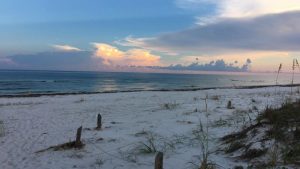 Enjoy Florida's famous white sand beaches at this beautiful state park, and relax on your next RV vacation.  With miles of undeveloped beaches, and beautiful fishing this park has everything to keep you entertained. Stay here and enjoy the untouched nature of Florida next time you rent an RV!
What campers have to say
"Beautiful natural white sand beaches and abundant wildlife! I love St George Island state Park. It's a wonderful place to spend a day at the beach." 
-Jaime Clift
This bunkhouse camper with slide out, fully stocked and ready for you and your family to create lasting memories! 27′ stylish camper: Outdoor Kitchen, power awning, outdoor speakers, Kitchen essentials, full bedding for 8, tv in living room, towels and wash cloths are only the start to all the wonderful things this RV has in store!
Enjoy this brand new 2020 Keystone Cougar Travel Trailer on your next RV vacation!
Opposing slides with vaulted ceilings make for a large living area. 4K tv in living room swings out and includes electric fireplace in the entertainment center. In command control system provides access to lighting, thermostat, and wired systems. In this RV you will find all the amenities you could possibly need on your next RV vacation!
The 2019 Thor Hurricane 35M is a beautiful RV stretching almost 37 feet with the capacity to sleep 6 and the added bonus of a bath-and-a-half. Drivers will love the V-10 engine, 10 touchscreen dash radio, back-up and side-view cameras, cruise control, tilt steering and dash fans. In addition, there are automatic leveling jacks with touchpad controls. Whether taking a family trip, tailgating or just getting away for the weekend, the 2019 Thor Hurricane 35M has everything the RV traveler needs and much more!