Why an RV Trip to Austin Texas?
The state capital of Texas is Austin. It's well known for the eclectic and vibrant art scene. You have many options for RV campgrounds in Austin. We have a short list of great RV destinations close to the top Texas attractions of downtown Austin.
Other RV locations are close to some of Austin's natural wonders, including the gorgeous Lake Travis. The best time to visit Austin in a rental RV is during the months of spring or fall. To help you plan your trip, here's some information on what we think are the best RV parks in the Austin, Texas area.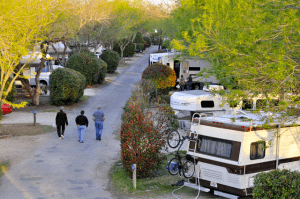 Just five miles from downtown Austin Texas this RV Resort is perfect for a vacation to discover Austin. Relax under the large trees at these full hookup sites or swim around in the onsite pool. Head downtown to explore sites like the Lyndon B Johnson Library or botanical gardens for a fun filled adventure! 
What campers have to say 
"Loved this place! Quiet, clean and very safe. Beautiful large trees keep the area shaded and cool against the Austin hot weather. The staff was very accommodating and very professional. First time we have stayed here and will definitely stay again!" 
-Elsa Rodriguez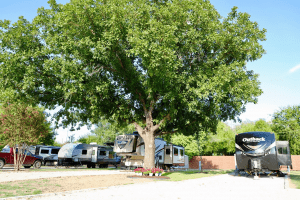 Enjoy a relaxing stay at this RV Park where you can enjoy close access to the city's best attractions — while enjoying the peace and quiet of the beautiful park. The peaceful atmoshphere this park contains is perfct to unwind after a day of traveling. With amenities like free Wi-Fi and spotless private restrooms and showers this RV park is the best venture off point for your next adventure to Austin! 
What campers have to say 
"Fantastic place, well maintained and great park hosts. Central to round rock and the Austin area. Highly recommended and will book them again!!" 
-Wendy Hewitson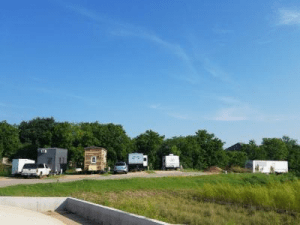 With a convenient location this RV Park is great for your next stay in Austin. Only a ten-minute drive from downtown Austin this park is great for discovering the city. Their full hookup sites offer free Wi-Fi and onsite laundry services.  With all their amenities and welcoming environment this RV park is perfectly situated for exploring Austin and then unwinding after a long day full of fun!
What campers have to say 
"I stayed at Evergreen RV Park for the last 4 months. Great location for me. Relatively close to the University of Texas and Downtown Austin. The park itself is very quiet and the residents are very kind and respectful. Thank you for the relaxing stay." 
-Lucio Garza 
Nearby Lake Walter makes this RV Park great for exploring the nature of Austin Texas. Venture off site to enjoy boating, kayaking and fishing or venture to downtown Austin. These full hookup sites come with free Wi-Fi and cable TV, along with grassy areas, a swimming pool and picnic tables. Make this the perfect place to stay on your next RV adventure! 
What campers have to say 
"We have traveled all around Texas and this is the best RV Park that we have ever encountered. We have been here 4 months and love it. The staff is excellent and our site is very level and wide. This is a beautiful park and we do not have any complaints." 
-Ruth Blosser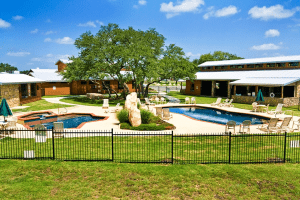 Escape to this RV Park and enjoy a relaxing stay right outside of Austin Texas. This luxury resort offers full hookup RV spots with Wi-Fi access and Cable TV. You don't even have to venture off-site to find fun here as they have a playground, fitness center, dog park, swimming pool, and event pavilion. With lots to do its no wonder this park is ranked one of the top 100 parks in North America.  
What campers have to say 
"Great place to stay, very clean facilities and friendly staff." 
-Shawn Fontenot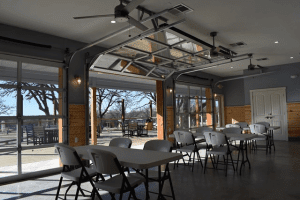 This KOA campsite is a great place to stay on your next RV getaway. With large trees shading the property and oversized lots the parks quiet ambiance is perfect for relaxing. Their full hookup spots come with fast Wi-Fi and plenty of grass. Enjoy their heated pool or recreation room the next time you stay here! 
What campers have to say 
"Beautiful new campground with lovely views. Amenities and staff are fantastic. Close to Downtown Austin. Great KOA!" 
-Elizabeth Pfieffer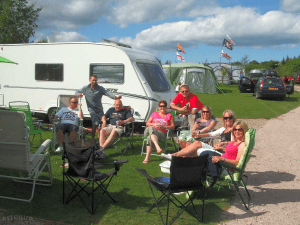 Located just outside of the city limit of Austin Texas this RV park shelters you from the hustle and bustle of the big city. Enjoy this grassy RV park with beautiful views of the Austin skyline. Their full hookup spots also have water and showers available along with picnic tables. Stay here for a clean relaxing RV spot! 
What campers have to say 
"Absolutely great experience! Thank you to Mrs Haywood and all of her family for sharing their property when we go to the race." 
-Ed Twiss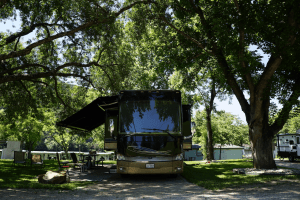 A small RV Park located right on Lake Austin this park is one of a kind. With only 5 spots you can kick back and relax while watching the river flow by. Each spot offers full hookup with water and electrical, along with handicap restrooms. Enjoy Texas' beautiful nature next time you stay here! 
What campers have to say 
"This is a really beautiful gem. The grounds are beautiful and SO close to the water. Amenities are limited but it's the beauty that counts. The electrical systems are new and the best I've ever seen and the spacing between pads is great, not cramped or crowded." 
-James Edmondson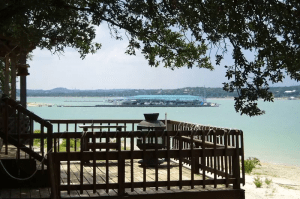 This beautiful RV Park offers spectacular views and over 8 acres of landscaped grounds. Enjoy a stroll through the woods or a relaxing picnic on site. Their full hookup sites offer picnic tables and laundromat while being just less than a mile from the shores of Lake Travis! 
What campers have to say 
"This quiet small town feel on the most beautiful lake around is exactly what the wife and I were praying for. Very fair on prices, spacious lots, friendly people, and so much shade you may ask yourself if your still in Texas." 
-Jake Morton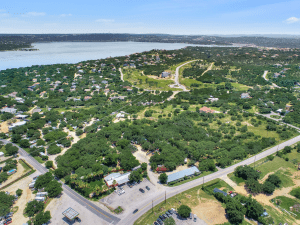 This RV Park is perfectly situated near Lake Travis, making this the perfect home point for exploring the lake and surrounding area. Go kayaking, fishing, and boating on the nearby lake and enjoy the convenience of a nearby grocery store. Their spacious shaded sites offer Cable Tv and Wi-Fi along with plenty of grass, making this RV Park the perfect place to stay! 
What campers have to say 
"Really nice, huge sites, great pool and staff. Evening breeze is always fantastic" 
-Craig Cumberland 
This travel trailer is like new and extremely comfortable! There are endless amenities included when you decide to rent with this host; It comes stocked with basic utensils, pots, pans, a toaster, and a KEURIG coffee maker along with various coffee choices. There is a ROKU TV adjacent to the queen sized master bed. Safety is our priority and a fire extinguisher is always present along with a built in carbon monoxide detector. This trailer is the perfect for a couple nights just to get away or for a long haul!
The Four Winds Hurricane is a reimagined Class A motor home that gives you the lifestyle youve been longing for at a price that meets your budget. From the moment you step inside, youll realize the Hurricane is different. Sleek corner pillars in the cab offer incredible views and enhance safety, thanks to better visibility while driving. With an abundance of storage space and an attractive dining and lounge area. The good life is yours
If you are looking for travel trailer to rent in central Texas, then look no further. This 2020 Riverside RV Intrepid 260RB is your gateway to great times! With an excellent floor plan for space to stretch out and relax, space to store travel needs, and space to enjoy the great amenities and features inside and out, you will enhance your escape and every moment you land at your destination.