What are ultramarathons?
The once niche world of ultramarathon races is gaining in visibility. Thanks to the book by David Goggins – Can't Hurt Me, about his transformation from an overweight boy with a very troubled past and limited beliefs to an accomplished Military Special Forces Operator and elite UltraMarathon competitor. Starting with the San Diego One Day, then on to the Hurt100 in Hawaii, Badwater 135, and many more including the most recent Moab 240 race in 2020, his story helps more athletes looking for the next challenge, find these extreme marathons to push their physical and mental limits. For the uninitiated, ultramarathon races are any type of race that is longer than the traditional marathon length of 26 miles. In these cases, the biggest and most competitive ultramarathons start at 50 miles and ascend to 100, and typically involve over 24 hours of running.
When the world's first ultramarathon was run in the 1970s, about 10 people participated; even less crossed the finish line. In stark contrast, a 2018 study published by the International Association of Ultrarunners reported that over 600,000 people had run at least one ultramarathon within the last year. Moreover, the organization also noted that a higher number of participants were starting to compete in more than one race per year, sometimes as many as three.
For those looking to challenge themselves in 2022, or those following along the races in support as the race crew, we've put together two RV road trips to Combine an Ultramarathon with a RV Trip that connects some of the most prestigious, and most challenging, ultramarathon races in the US. Take a look at our picks, along with some things to do and RV campgrounds nearby. Find your perfect RV for Ultramarathons at RVnGO.
Ultramarathon Races: California Stretch  
The ultramarathon race tour of California spans from nearly the Oregon border all the way to Death Valley in the south of the state. This stretch is ideal not only for the variance in course terrain throughout (which all present unique challenges for athletes), but also in sightseeing for our RV road trip while we rest between runs. During that time, runners have access to Northern California's gorgeous National Parks, filled with towering forests and iconic Lake Tahoe shoreline. 
Between the first and second marathon bases is 3 ½ hours of driving time. Between the second and optional third marathon is approximately 6 hours of driving, making for 3-9 ½  hours of driving time total. 

Loco Go Big or Go Home Challenge
Our California ultramarathon-marathon kicks off in Northern California with the Loco Go Big or Go Home Challenge on June 4, 2022. The run has 50 mile and 100 mile courses to choose from and starts and ends in Butte Meadows Campground. From there, it winds through the Lassen National Forest, through redwoods and the occasional snowy peaks of its mountain range. Because of the geography, this course is run on approximately 80% dirt and gravel. Participants have 32 hours to complete their course, and will also receive the challenge's famous Loco Grilled Cheese Sandwiches at the finish line.
Things to Do In Butte Meadows:
Feather Falls Scenic Trail | Lassen Volcanic National Park | Gold Nugget Museum
RV Campgrounds Near Butte Meadows:
Butte Meadows Campground | Butte Meadows Mercantile and Resort | Cherry Hill Campground
Western States Endurance Run
The world's oldest 100 mile ultramarathon race is one of the most difficult courses in the US. The race embarks from the floor of Olympic Valley and ascends 6,200 ft in elevation up to Emigrant Pass. From there, runners continue along a loop until they reach the town of Auburn, descending almost 23,000 ft in total compared to the race's climb of 18,000 feet. Participants have 30 hours to complete this course, which is mainly rugged mountain terrain (dirt, gravel, rocks). WSER takes place on June 25, 2022. 
Things to Do In Olympic Valley:
Palisades Tahoe | Lake Forest Beach | Olympic Museum
RV Campgrounds Near Olympic Valley:
Silver Creek Campground | Goose Meadow Campground | William Kent Campground
Badwater 135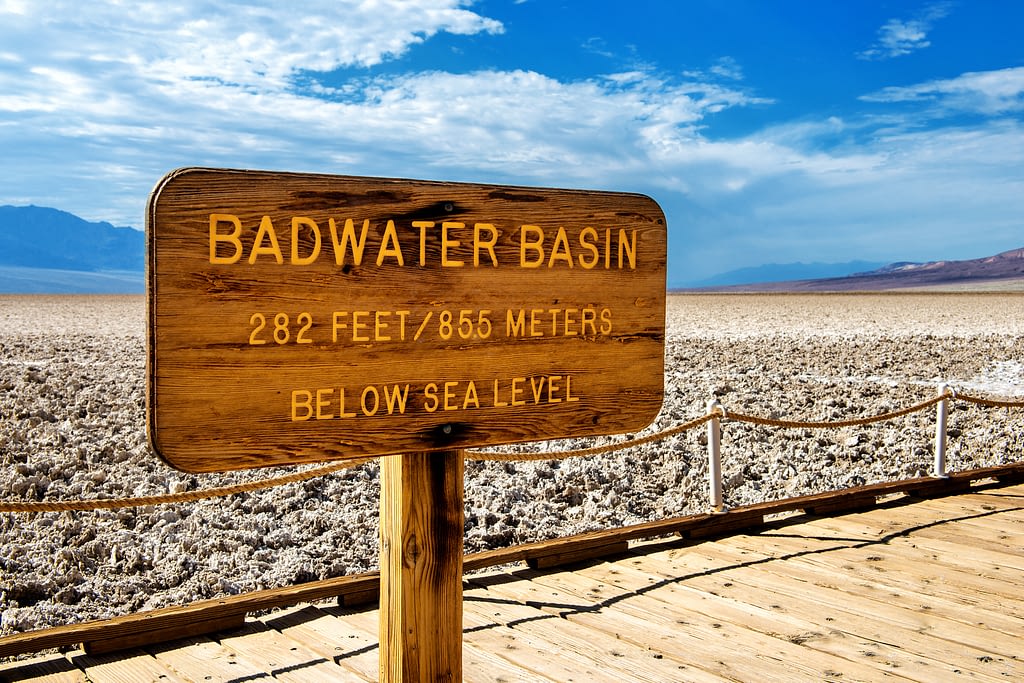 The Badwater 135 makes the Western States Endurance Run look like a walk in the park, which is why this leg of the RV trip is optional. In fact, although there is two weeks rest in between the WSER and Badwater 135, participants looking to run the latter course should only partake in the Loco Challenge prior to allow for maximum rest time before such a strenuous event.
The starting line is at Badwater Basin of Death Valley, the lowest elevation in the US. After a grueling 135 miles of running through sand, gravel, and three mountain ranges, it finishes at Mt. Whitney summit. The Badwater 135 is nothing short of the most gruelling, punishing ultramarathon in the US and possibly the world. Runners participating in this race should only do so with plenty of preparation beforehand— even more so than the average 100 mile race. This last leg of the California ultramarathon stretch takes place on July 11, 2022.
Things to Do In Death Valley:
Stovepipe Wells Sand Dunes | The Racetrack Artist's Palette | Zabriskie Point
RV Campgrounds Near Death Valley:
Furnace Creek Campground | Sunset Campground | Wildrose Campground
Ultramarathon Races: Colorado Stretch
Although Colorado and California share similarities in mountain to valley terrain, the scenery is decidedly different. Many of Colorado's Rocky Mountain courses are much more rugged than the mountains of the Sierra Nevada, which can make the runs more challenging in that sense. However, because they're also not even close to being as hot as the arid plains of Death Valle,  there's a tradeoff for either road trip. For runners that want to challenge themselves against the unforgiving summits of Colorado's historic mining towns, this Colorado ultramarathon race road trip is the perfect test of determination and endurance.
The distance between the first two bases is the longest in the trip at 6 hours. Afterwards, the distance between the second and third base is 1 hour and 40 minutes, and between the third and final base is 1 hour and 20 minutes. In total, the trip is around 9 hours long if attending each race in theory.
However, as is also pointed out in the section under "Sheep Mountain Run," one of the middle two ultramarathon races should be skipped because of their close proximity to each other in time. This means that the total time for this RV trip is closer to 7 ½  hours in actuality.
Hardrock 100
To start our Colorado tour, take your RV rental to Silverton for the Hardrock 100 Mile Endurance Run on July 15, 2022. The course is run on a loop that covers the lush green mountains of Telluride, past Ouray's rocky peaks, and even the ghost town of Sherman. The terrain consists mainly of dirt roads, and crosses an elevation threshold of 12,000 ft over 10 times. Plus, as a fun quirk, the finish line isn't exactly an actual finish line. In order to complete the course, participants must "kiss the Hardrock," a grand boulder with a painted ram's head in the center. The course has a 41 hour time limit due to its steep terrain through multiple climate zones.
Things to Do In Silverton:
Million Dollar Highway | Old Hundred Gold Mine | Silverton Historic Downtown
RV Campgrounds Near Silverton:
Red Rock Mountain Motel & RV Park | Silver Lakes RV Resort | Silver Summit RV Park & Jeep
Pikes Peak Ultra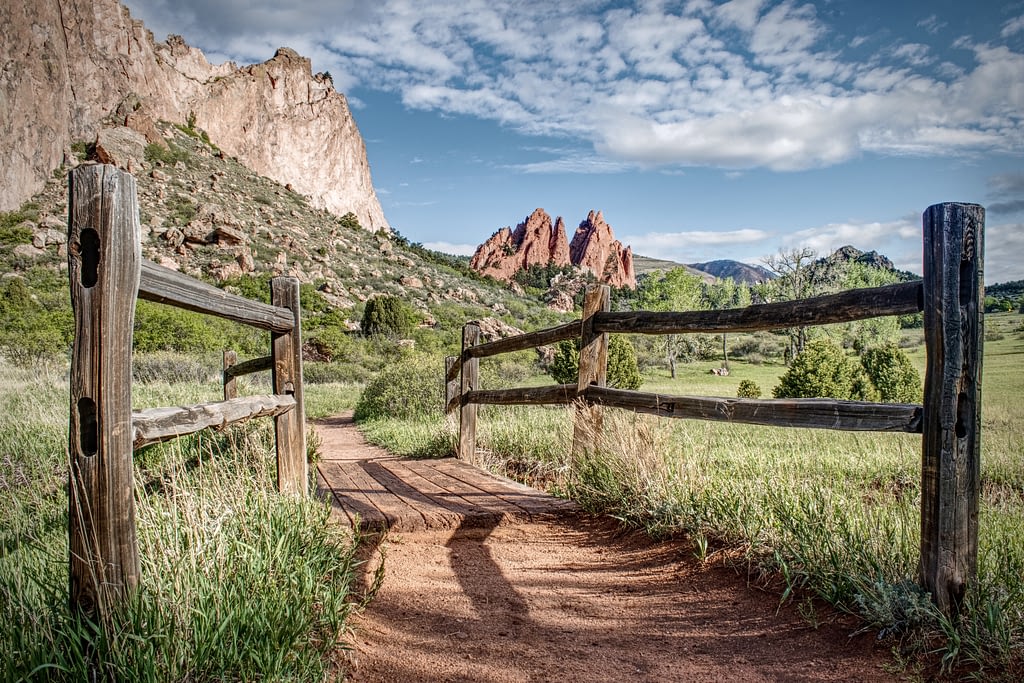 Next on the trip is an ultramarathon at Colorado Springs, which was designed as an exhibit for the city's gorgeous mountain trails. Unsurprisingly, it's possibly the most scenic course on this trip. Pikes Peak Ultra begins at Bear Creek Regional Park and passes by Cheyenne Canon, Seven Bridges, and St. Mary's Falls before looping back to where it started. This 50 mile race reaches an elevation of 11,800 feet, with occasional steep portions and sharp turns. Despite this, it mostly consists of dirt pathways. Pikes Peak Ultra takes place on July 31, 2022,  and has a 16 hour cut-off.
Things to Do In Colorado Springs:
The Broadmoor Seven Falls | Cave of the Winds Mountain Park | Cheyenne Mountain Zoo
RV Campgrounds Near Colorado Springs:
Pikes Peak RV Park | Garden of the Gods RV Resort | Godsfield RV Park
Sheep Mountain Run
The small town of Fairplay hosts the Sheep Mountain Run, but don't let the charming name fool you. Similarly to Pikes Peak, this course is a combination of terrains. There are placid dirt trails along forest valleys and soaring mountain peaks lined with gravel and rock. In fact, Sheep Mountain Run has been notoriously described by its participants as "beautifully difficult."  This race is also 50 miles, like Pikes Peak, and will be held on August 6, 2022. However, because of its close proximity to the previous ultramarathon, participants should only choose one of them. That way, the body is allowed at least two weeks rest to completely and safely recover.
The average elevation in the course is 10,000 feet. Overall, the Sheep Mountain Run is recommended for only the most stubborn and experienced runners.
Things to Do In Fairplay:
American Safari Ranch | Pike National Forest | South Park Brewing Colorado
RV Campgrounds Near Fairplay:
Middlefork RV Park | Western Inn Motel and RV Park | Snowy Peaks RV Park
Leadville Trail 100
To finish off the Colorado tour strong, register for the Leadville Trail 100 on August 20, 2022. The ultramarathon is held in the heart of the Rocky Mountains, which earns it the nickname "The Race Across The Sky."  The ultramarathon has an elevation gain of over 15,000 feet into America's famous western mountains, most notably the soaring grass hills of Hope Pass that tower over Leadville. At approximately the 40 mile mark, the ascension through Hope Pass comes right as runners' walls tend to hit. Because of this, Leadville Trail 100 is one of the most difficult races to complete. Contestants have 30 hours to finish the course successfully. 
Things to Do In Leadville:
Mayflower Gulch | Twin Lakes | Mount Elbert
RV Campgrounds Near Leadville:
Sugar Loafin' Campground | Halfmoon West Campground | White Star Campground

Think you've got what it takes? Preregister for your events and let RVnGO help you and your race support team with the rest of your trip.