The dramatic, craggy coastline of Big Sur is one of America's most iconic and breathtaking vistas. The rugged Pacific Coast is visited by over 5 million people each year, making it one of the most popular camping destinations in North America.
It's no wonder that Big Sur is a perennial bucket list destination, either. The turquoise ocean water and the lush green cliffs have beckoned to explorers, poets, and conservationists worldwide for centuries. With so much to do— there's camping, swimming, hiking, horseback riding, ziplining, snorkeling, and more—, Big Sur is a pilgrimage for the adventurer in all of us.
As such, you can expect long waits for campsites to open up— sometimes up to six months in advance! Plus, with so many places specifying between dry camping vs full electric hookups, and changing laws regarding boondocking, it can be a little overwhelming to plan your ultimate Big Sur vacation.
Fortunately, our ultimate guide to RV camping Big Sur has you covered from top to bottom. 
Expert's Guide to RV Camping Big Sur
Things To Do In Big Sur
There's more to Big Sur than just the Bixby Canyon Bridge— although it is incredible!
Pfeiffer Beach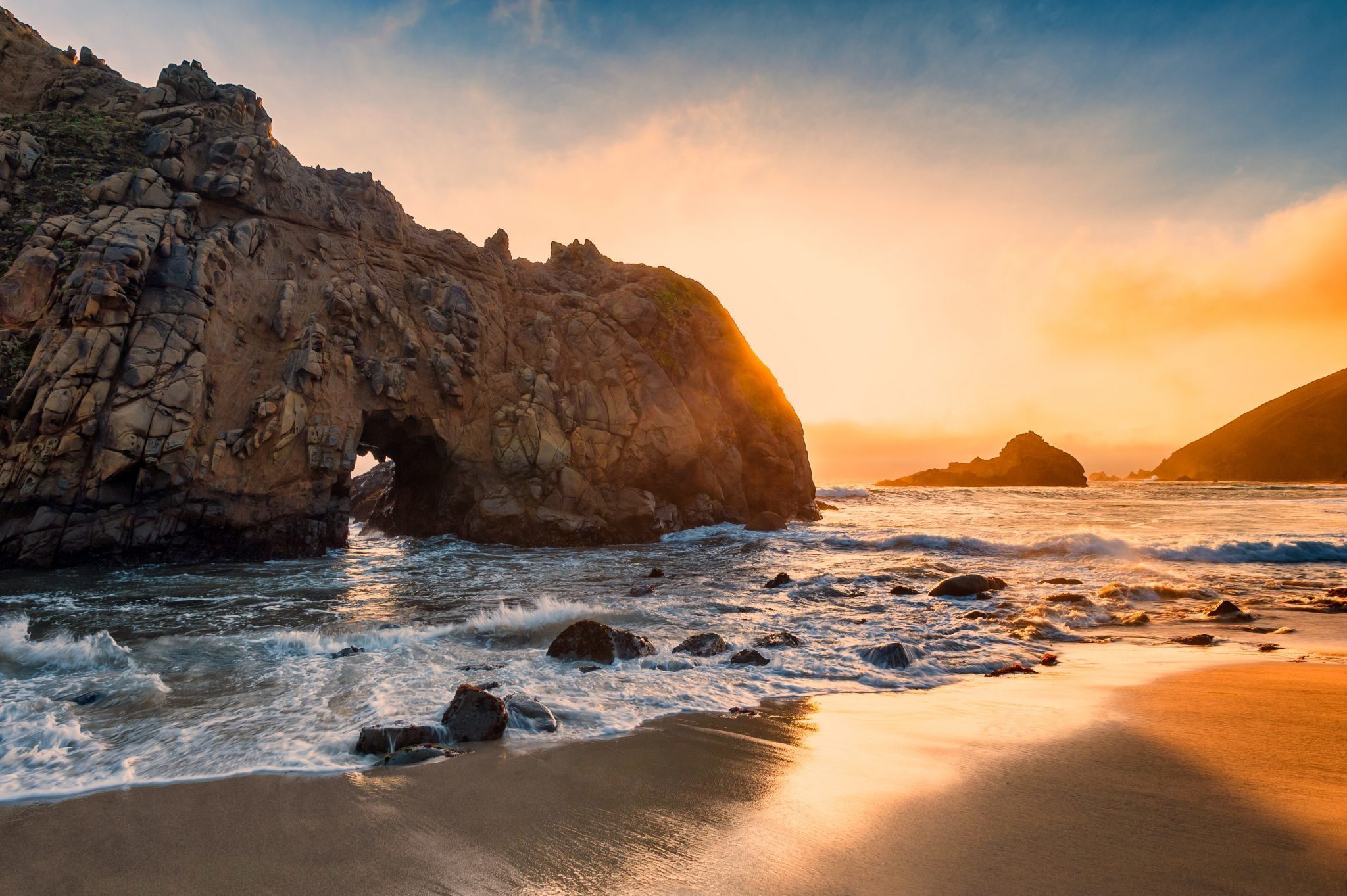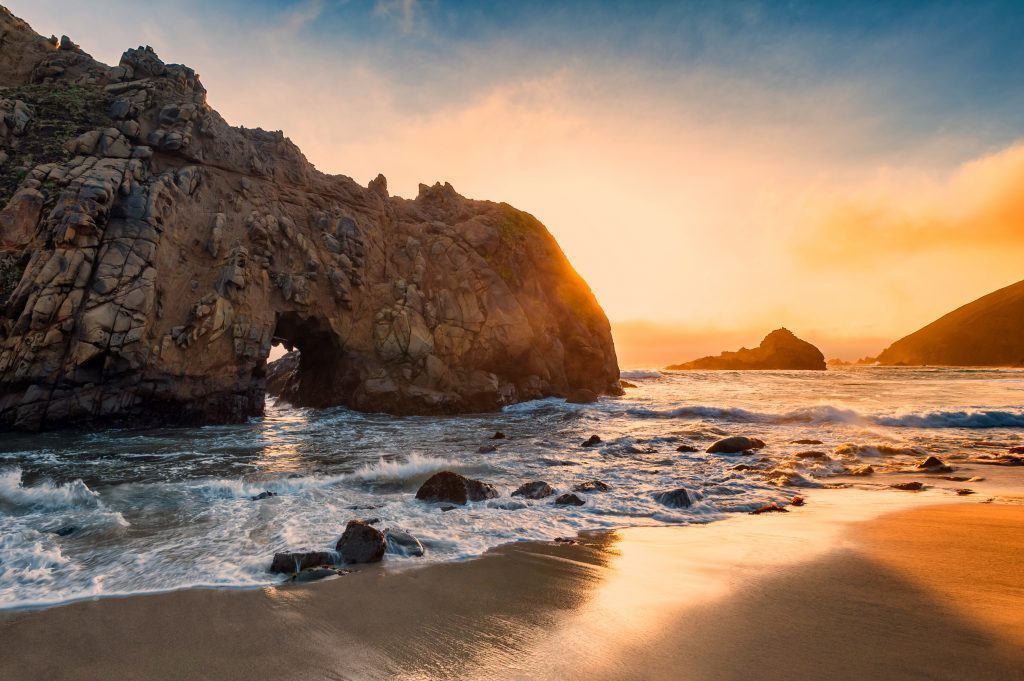 Right in the middle of the Big Sur coastline is Pfeiffer Beach. Easily accessible by car, the beach is home to the dramatic arched rock formations that Big Sur's coast is known for. In places, the sand even appears purple, one of the Pacific's coasts natural wonders. Pfeiffer Beach is located near Pfeiffer Big Sur Campground. As one of the most popular beaches in the area, we recommend arriving early in the morning for quick access.
McWay Falls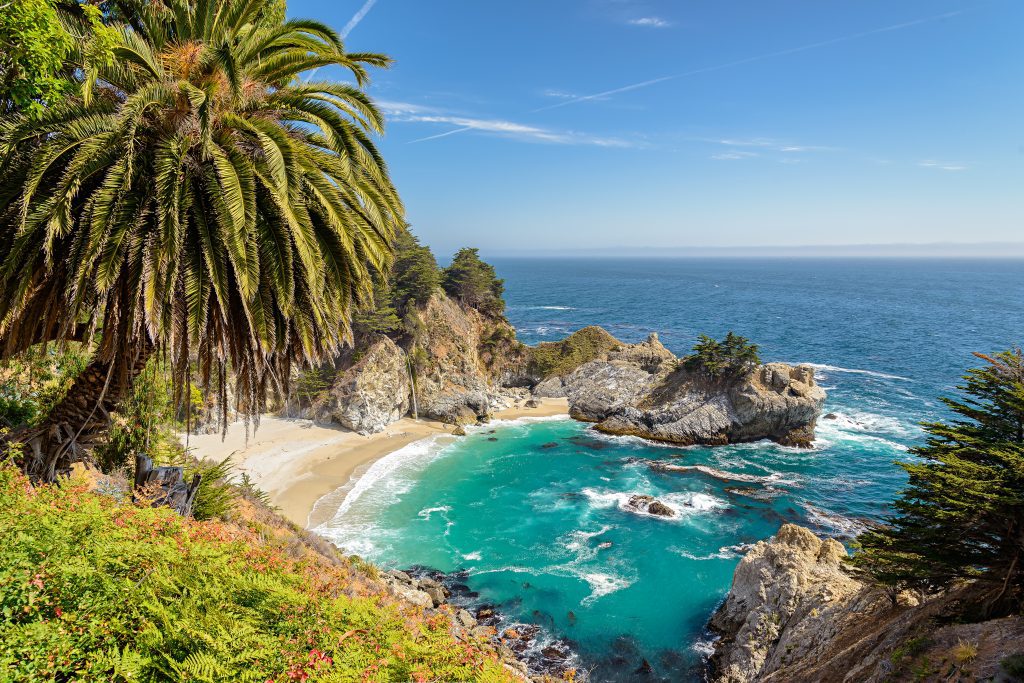 The tranquility of McWay Falls is like that of a postcard— stunning in a way that feels too good to be true. The gorgeous scenery remains this way because it's carefully preserved by laws that prohibit people from accessing the beach itself. However, a hiking trail off of Pfeiffer Burns State Park takes you to an overlook with a perfect view of the cove. Turquoise blue waters that stretch to a pristine sand beach untouched by civilization. But above it all, the true gem is McWay Falls itself, an 80 foot waterfall from the mountain peak that nearly meets the ocean itself.
Arroyo Seco River Gorge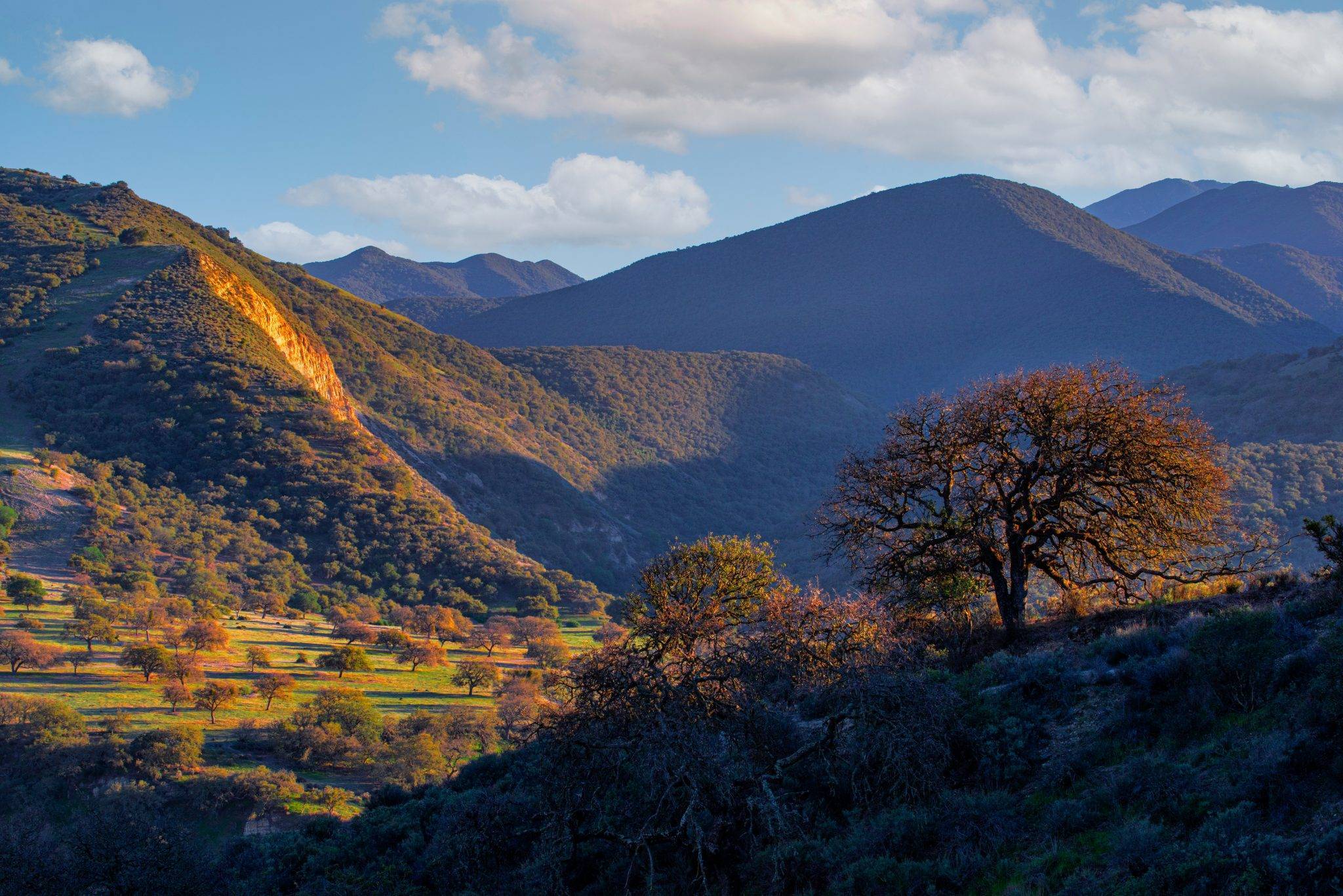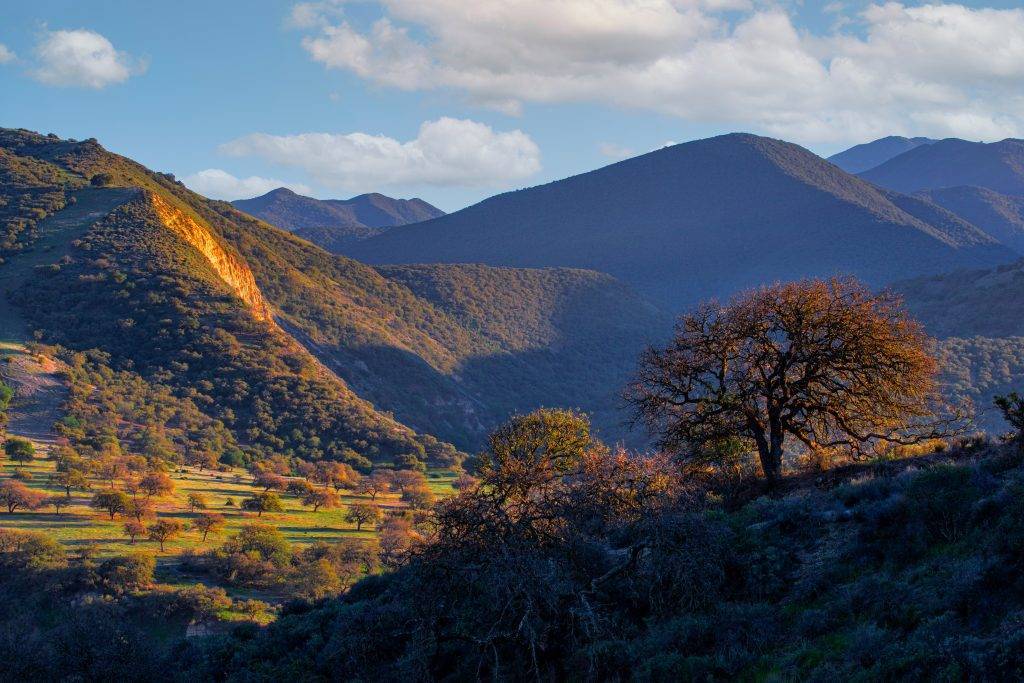 Inland from the coast, the Arroyo Seco region is a change in scenery within Los Padres National Forest. The craggy canyons that cover the land are filled with hiking trails at varying levels of difficulty. However, the most popular hike is an easy mile or so that leads to the Arroyo Seco River Gorge. Although the trail extends further, many end up stopping at the gorge to swim in its crystal clear waters. 
Calla Lily Valley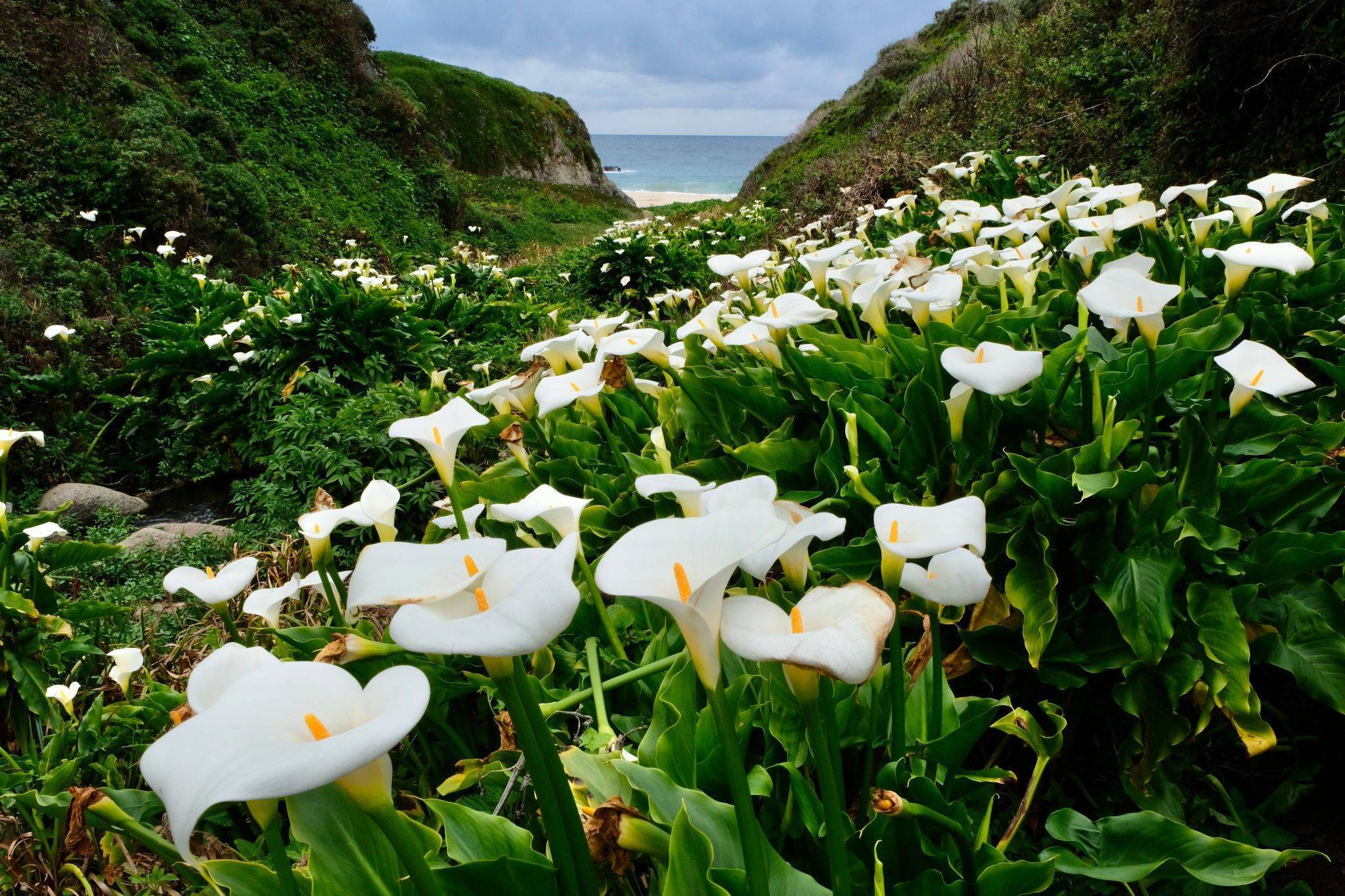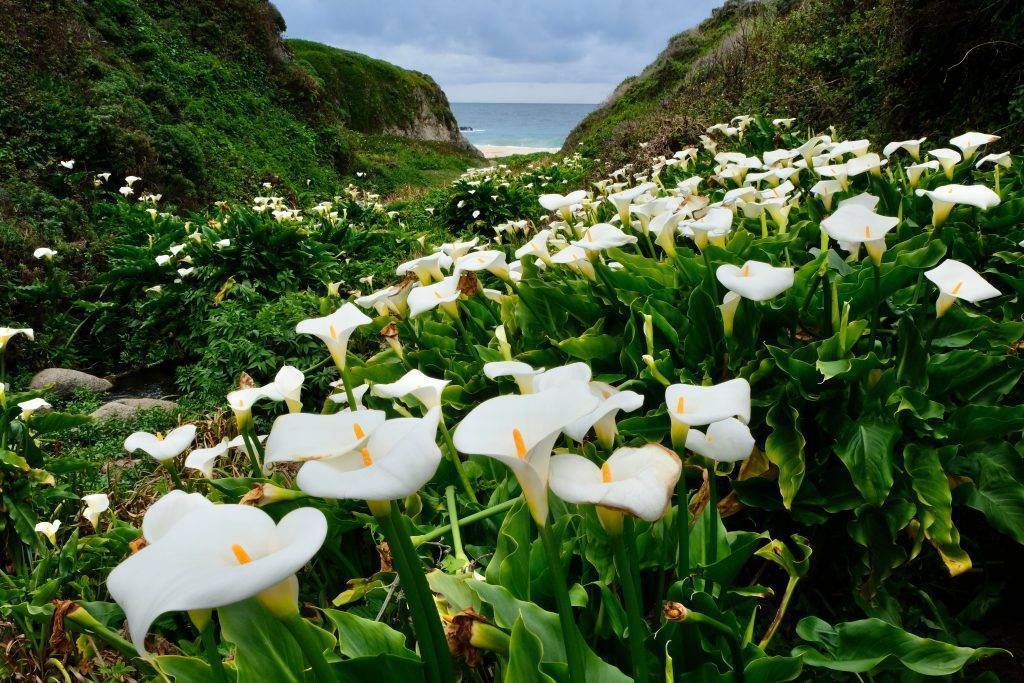 One of the most extraordinary sights in Big Sur is only able to be seen from January to April (and occasionally early May). Just below the Carmel Highlands is the serenity of Calla Lily Valley. The small meadow by Garrapata Beach blooms with thousands of calla lilies during spring. Criss crossing the valley is a babbling creek that pours out into the beach, transforming the valley into a veritable garden of Eden.
Redwood Deck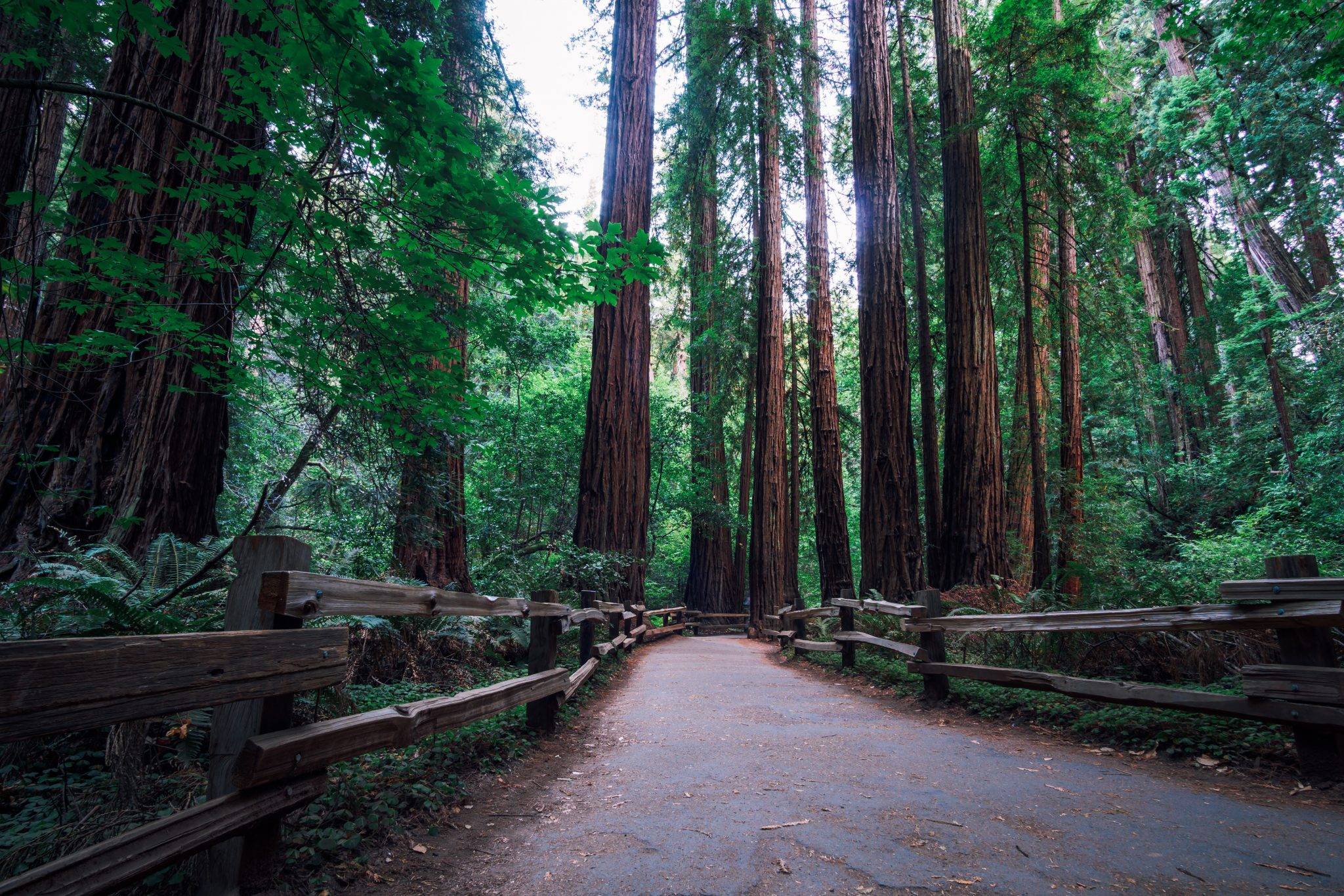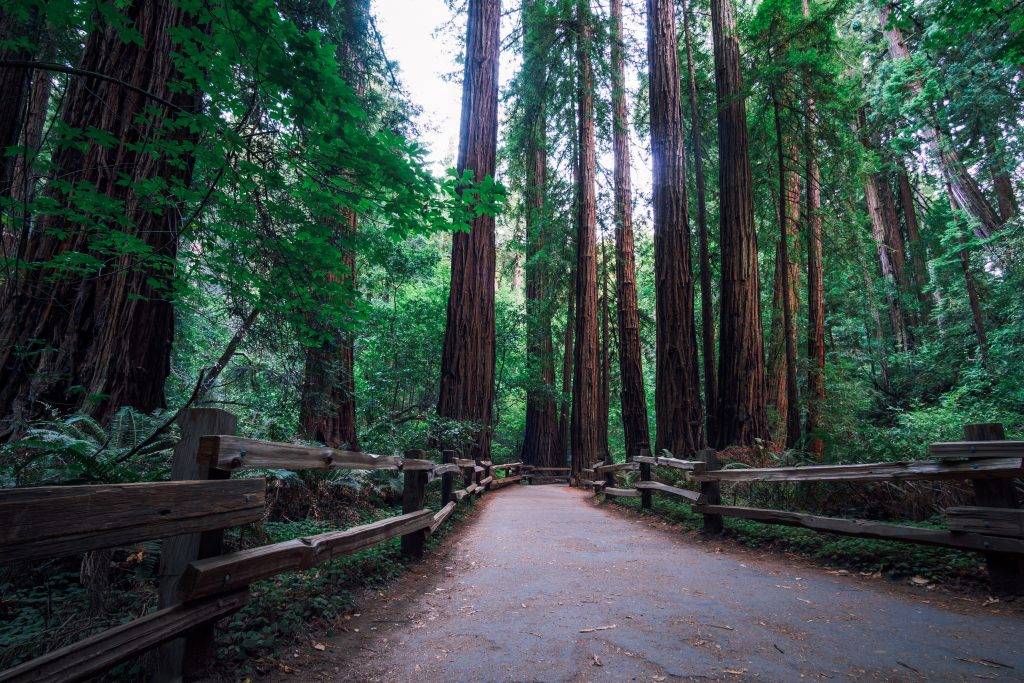 Although there aren't many redwoods south of San Francisco, Big Sur is home to a band of the majestic trees near Pfeiffer Falls. The trail that brings you to the largest patch, colloquially referred to as the Redwood Deck, is accessible from River Path and Warden's Path. Both trails are easy to complete to see the oldest and tallest redwoods in Big Sur. 
RV Campgrounds At Big Sur
RV camping Big Sur is one of the most popular RV getaways in the US— so there's plenty of campgrounds in the area to go around. Below are our five favorite campsites to check out! 
Pfeiffer Big Sur State Park
One of the most popular campgrounds in the region, Pfeiffer Big Sur State Park offers over 180 RV and tent sites along the Big Sur River. This means that reservations can fill up up to six months in advance so be sure to book your spot ASAP! 
Each camping spot comes with a fire pit and picnic table, but no electric hookups. For fresh water, toilets, and showers, visit the campgrounds' many bathroom spots. 
Kirk Creek Campground
Near Lucia in the southern portion of Big Sur, Kirk Creek Campground is available to RVs under 30 ft. The grassy cliffside campground offers unbeatable views of the Pacific Ocean beneath a completely open sky at night. As with Big Sur State Park, campsites are incredibly high in demand and are released daily each morning for reservations six months in advance. 
Each campsite comes with a picnic table, fire pit, and grill. Hookups aren't available at Kirk Creek Campground, but vault toilets are provided throughout.
Big Sur Campground and Cabins
The campgrounds at Big Sur Campground and Cabins can accommodate up to five people maximum, but do come with water and electric hookups. The campgrounds are located along the Big Sur and have access to a small swimming hole from it.
The sites also feature a general store, playground, dump station, and laundry facilities. RVs over 40 ft in length are not able to be accommodated. 
Fernwood Campground
Further along Big Sur River is Fernwood Campground. RVs under 30 ft are able to camp at sites with water and electric hookups at six people maximum. The RV campsites are all located along Big Sur River and nearby fully equipped restrooms with showers. 
At the entrance to the camp is a general store and Fernwood Tavern, a bar and grill with outdoor seating beneath strung up fairy lights and the sequoias of Big Sur.
Arroyo Seco Campground
In the hills of Arroyo Seco is a campground that's able to accommodate RVs of all sizes— without water and electric hookups. The campground offers showers and toilets at its nearby restrooms.
The Arroyo Seco River runs by the campground, which is located near two lakes for water activities as well. Each individual campsite comes with a fire pit, BBQ grill, and picnic table. Six of the campsites are available on a first-come first-serve basis.
What Time Of Year Is Best To Visit Big Sur?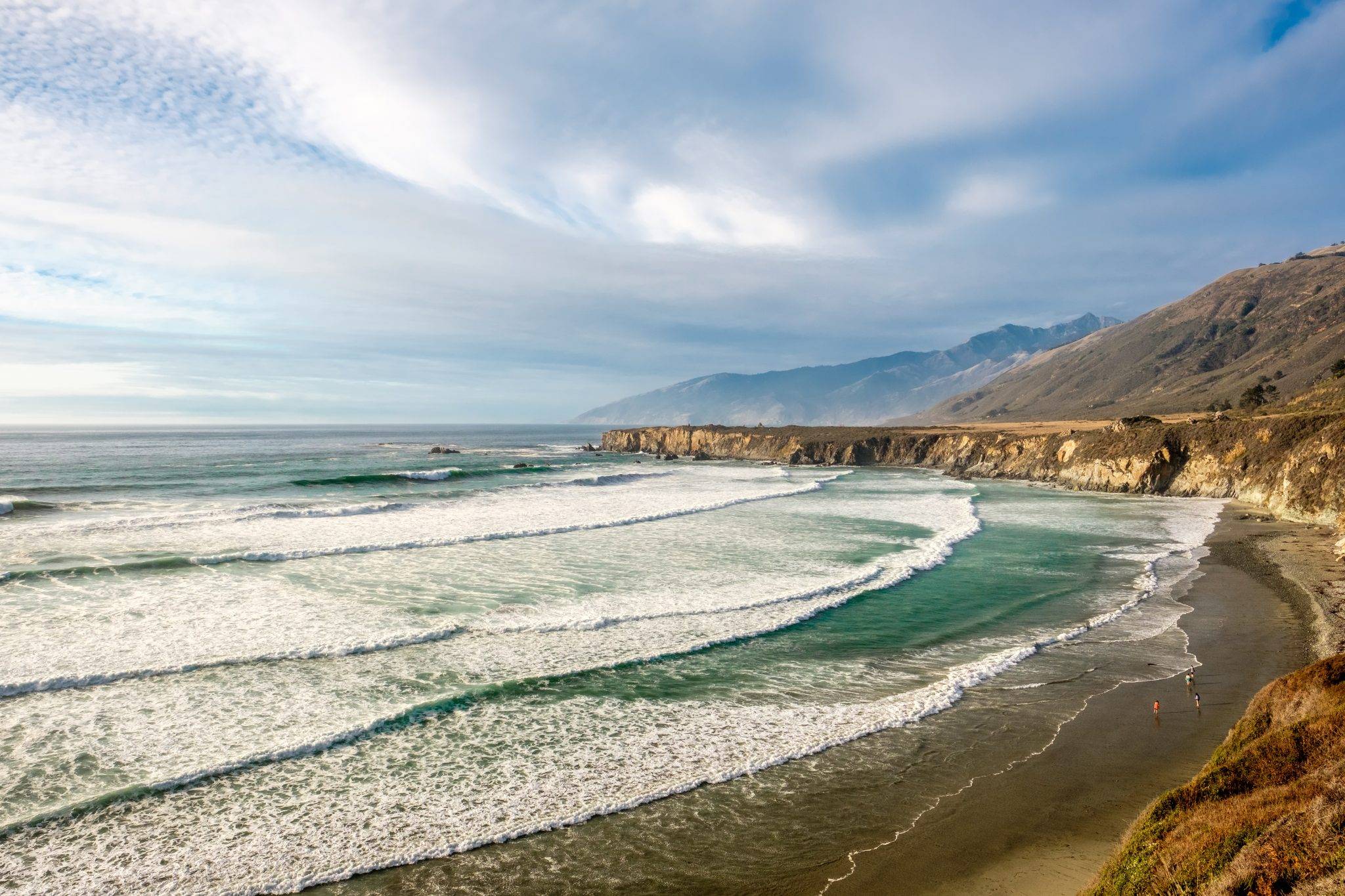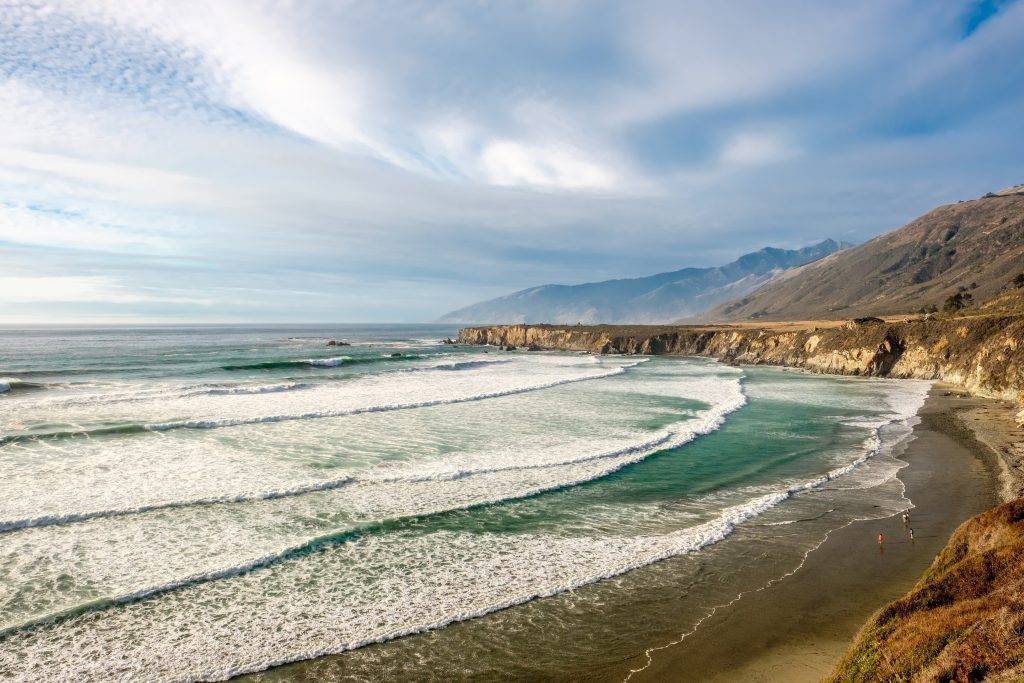 Although Big Sur is lovely all throughout the year, the high season stretches from April to October. Most of the large crowds pass around August. The shoulder seasons are March and September, when the weather is in the mid 60s and high 70s, respectively. If you're looking to avoid crowds but enjoy warm weather, then September is the best time of year to go. Or if you're looking to see Calla Lily Valley, March makes the most sense. If you don't mind the crowds, April through August are the prime months— but you'll need to book your camping spots at least six months in advance.
This is all to say that with such incredible views and temperate weather during fall and winter, there's really no bad time to visit Big Sur. RV camping Big Sur at any time of the year will be an incredible experience.
Boondocking Big Sur
RV camping Big Sur likely conjures to mind limitless places along the coast to pull off and rest for the night. But although Big Sur was once a popular area for boondocking, people began to break the Golden Rule of camping: leave no trace. Unfortunately, boondocking in an RV is no longer allowed in the majority of places.
If you're looking to get as close to boondocking as possible, we recommend choosing from a dry campground like Arroyo Seco, which is further away from the popular sites to begin with. 
What Should I Bring Camping?
The weather throughout the spring and summer months in Big Sur hovers around the high 70s during the day and the mid 40s at night. Therefore, we recommend packing lots of layers for clothing. This goes doubly for RVing in a dry camping site; make sure to pack warm blankets and sleeping bags for the nights! 
Additionally, many dry camping sites require you to bring your own water. If you plan on doing hiking during your trip, be sure to bring at least 2 lbs of food and a five gallon canister of water per person. For more information on dry camping tips, check out our expert's guide to boondocking here. 
Aside from basic hiking and camping supplies, such as maps, a compass, and portable chargers, we also highly recommend bringing eco-friendly soaps and shampoos. As always, RVnGO fully supports the Leave No Trace standard for RV camping. 
Make sure to book your RVnGO rental early for RV camping Big Sur— before they all fill up!