Nevada, primarily known for the glitz and glamor of Las Vegas, is a state full of diverse attractions. Stepping away from the Strip, you will discover quaint towns brimming with history, natural beauty, and a charm all their own. Here are five must-visit small towns in the Silver State that will give you a whole new appreciation for Nevada.
Five Small Towns To Visit In Nevada
Virginia City
Nestled in the mountains just southeast of Reno, Virginia City offers a vivid glimpse into the vibrant days of the Nevada gold and silver rush. Once a bustling metropolis in the late 19th century, today's Virginia City feels like a perfectly preserved snapshot from the past. As you stroll along its historic streets, you'll feel the rich tapestry of history unfold around you.
What Makes It Special:
Historic Buildings: Virginia City is home to countless 19th-century buildings. The Opera House, for instance, still holds performances, allowing you to experience entertainment as it was over a century ago.
Old Saloons: The Bucket of Blood Saloon and the Delta Saloon offer visitors a taste of the Wild West. With their original wooden bars, historic photographs, and live entertainment, they transport you straight back to the town's heydays.
Virginia & Truckee Railroad: This historic railroad, lovingly restored, takes passengers on a scenic journey around the area. The narration on the train provides fascinating insights into the region's history.
RV Campgrounds Near Virginia City
Situated conveniently close to the heart of the town, Virginia City RV Park provides modern amenities while ensuring you're never too far from the action. With full hook-ups, clean facilities, and magnificent views of the surrounding mountains, it serves as an excellent base for your Virginia City adventures.
Ely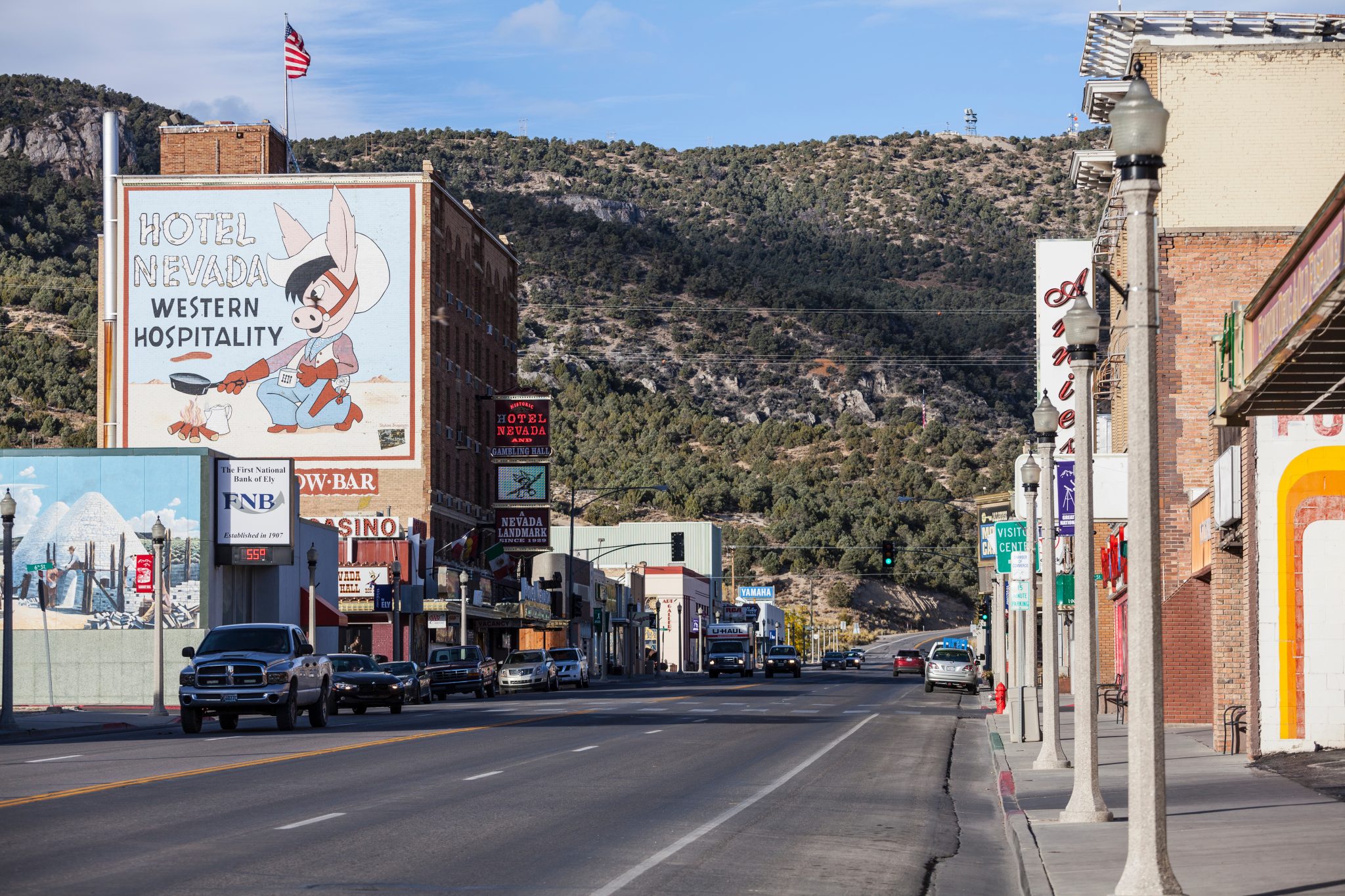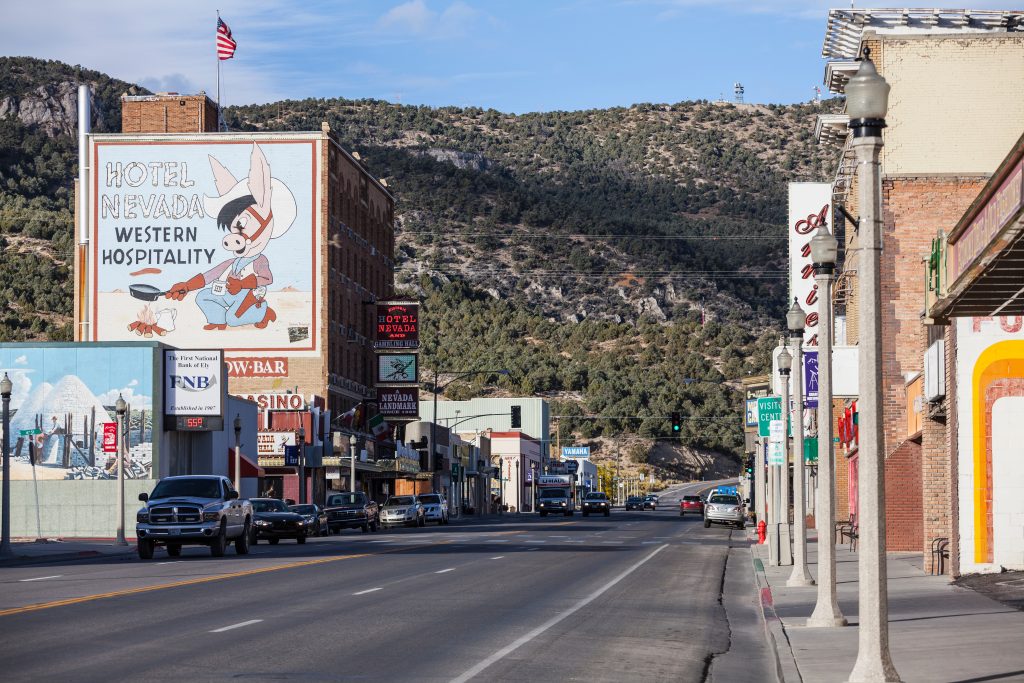 Positioned in the heart of Nevada's high desert, Ely stands as a testament to the state's rich mix of Wild West heritage and natural beauty. Once a hub for copper mining and the Central Pacific Railroad, today's Ely serves as both a historical jewel and a gateway to some of Nevada's most breathtaking outdoor destinations.
What Makes It Special:
Renaissance Village: For those interested in a deeper dive into history, Renaissance Village is a collection of historical homes, each representing a different era from Ely's colorful past. Furnished authentically, these homes give visitors a tangible feel for life in the early 20th century.
Great Basin National Park: Just a short drive from Ely, this national park boasts the Lehman Caves, ancient bristlecone pines, and the majestic Wheeler Peak. Whether you're keen on caving, hiking, or stargazing, the park is a nature enthusiast's paradise.
Ward Charcoal Ovens: These six beehive-shaped structures, used in the late 19th century for producing charcoal, now stand as iconic remnants of the region's mining era. Apart from their historical significance, the ovens are also set amidst scenic beauty, offering hiking and picnic opportunities.
RV Campgrounds Near Ely
Located amidst the natural beauty of Ely's surrounding landscapes, Ely KOA Journey offers top-tier facilities for RV campers. With full-hookup sites, Wi-Fi, and proximity to the town's attractions, it provides a comfortable and convenient base for travelers.
Genoa
Tucked away at the eastern base of the Sierra Nevada Mountains, Genoa is not just another dot on Nevada's map. As the state's oldest permanent settlement, founded in 1851, it exudes an old-world charm, an echo of its pioneering past. The picturesque surroundings, coupled with its historical architecture, make Genoa a serene and enchanting destination.
What Makes It Special:
Genoa Courthouse Museum: This iconic building, constructed in 1865, served as Nevada's first courthouse. Today, it's a museum showcasing the region's rich history, housing artifacts, old photographs, and interactive exhibits that paint a vivid picture of Genoa's bygone days.
Genoa Bar & Saloon: Often referred to as Nevada's oldest thirst parlor, the Genoa Bar has a storied history dating back to 1853. Its rustic interiors, complete with an old pot-bellied stove, make it an essential stop for anyone visiting the town. Over the years, it has also been frequented by celebrities, adding to its charm.
Hot Springs: The David Walley's Hot Springs Resort and Spa offers both locals and visitors a chance to unwind in natural hot springs with a view of the mountains. Dating back to 1862, this resort combines history with relaxation.
RV Campgrounds Near Genoa
Located a short drive from Genoa, Minden/Gardnerville Carson Valley RV Resort offers a luxurious camping experience. With full hook-ups, modern amenities, a swimming pool, and a scenic backdrop, it's a perfect blend of nature and comfort.
Lovelock
Approximately 90 miles northeast of Reno lies the enchanting city of Lovelock. Renowned for its romantic aura, agricultural roots, and its unique blend of history and natural beauty, Lovelock offers a captivating experience for travelers who venture off the beaten path.
What Makes It Special:
Lovers Lock Plaza: Situated in the heart of the city, the Lovers Lock Plaza invites couples from all corners of the globe to celebrate their eternal love. Following the ancient Chinese custom, couples can attach a padlock to the endless chain, symbolizing their unbreakable bond, and then throw away the key into a designated area, sealing their commitment.
Lovelock Cave: A site of significant archaeological importance, the Lovelock Cave has offered up thousands of artifacts, some of which date back over 4,000 years. These relics provide an invaluable insight into the area's ancient inhabitants. Guided tours of the cave enable visitors to delve deep into Nevada's prehistoric times.
Humboldt Wildlife Management Area: Just a stone's throw from Lovelock, this expansive area provides an oasis for wildlife enthusiasts. From bird watching to fishing, this locale offers a serene backdrop for outdoor activities.
RV Campgrounds Near Lovelock
A preferred spot for many RV travelers, Rye Patch State Recreation Area offers a picturesque setting along the Humboldt River and the Rye Patch Reservoir. Aside from the well-equipped camping facilities, visitors can indulge in a myriad of water sports, fishing, and hiking, making it an idyllic location not far from Lovelock.
Boulder City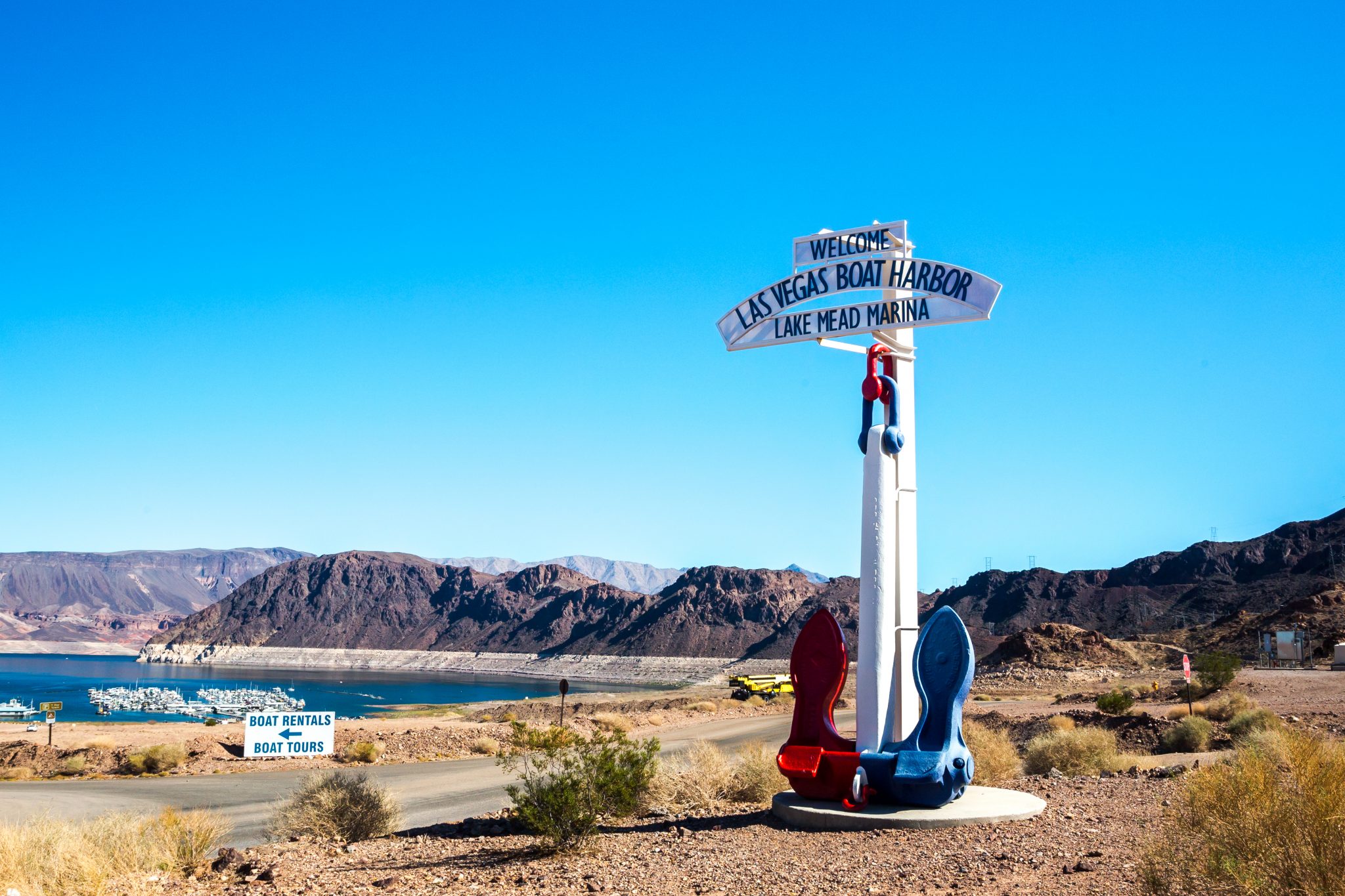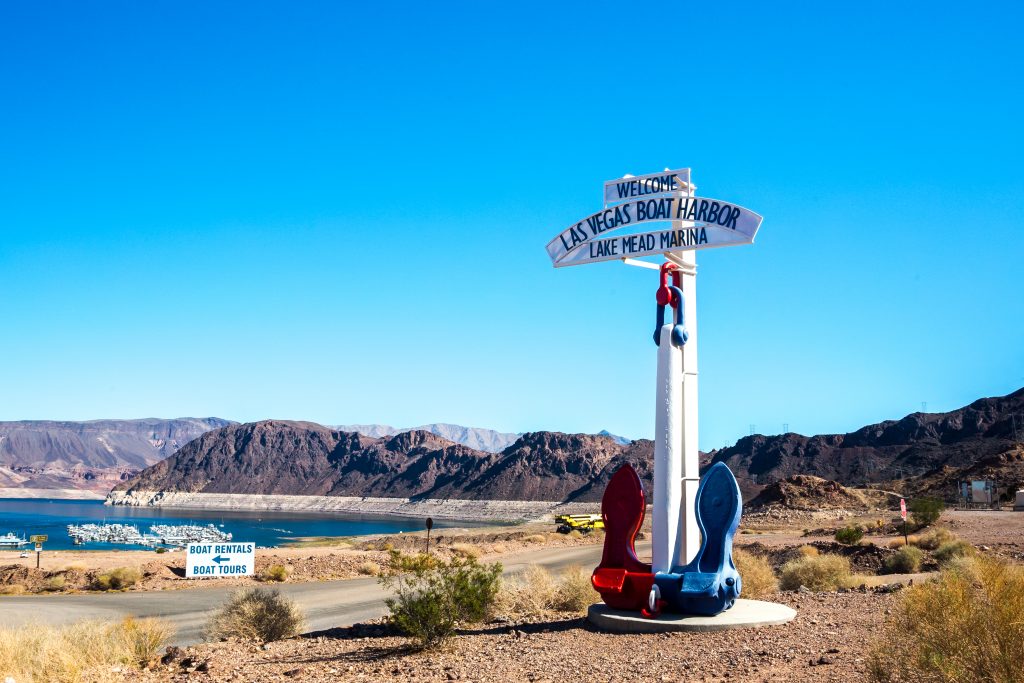 Located a mere 30 minutes away from the neon glow of Las Vegas, Boulder City stands in delightful contrast to its bustling neighbor. Conceived in the 1930s to house workers constructing the Hoover Dam, Boulder City is steeped in history and surrounded by natural wonders, making it a captivating destination for those seeking both adventure and tranquility.
What Makes It Special:
Hoover Dam: An engineering marvel of the 20th century, the Hoover Dam isn't just a source of hydroelectric power; it's a testament to human determination and ingenuity. Guided tours are available, providing an in-depth look into the dam's history, its functioning, and the sheer magnificence of its structure.
Lake Mead National Recreation Area: As America's first national recreation area, Lake Mead offers a spectrum of outdoor activities. Whether you're inclined to boat, hike, fish, or simply picnic by its shores, the lake's expansive blue waters against the backdrop of rugged mountains create an awe-inspiring setting.
Historic Railroad Trail: This trail lets visitors walk through the same paths once traveled by the trains that transported equipment and materials for the Hoover Dam's construction. With five old tunnels and panoramic views of Lake Mead, it's a journey through both nature and history.
RV Campgrounds Near Boulder City
Located within the Lake Mead National Recreation Area, Boulder Beach Campground is a dream come true for RV travelers. With lakeside views, shaded picnic areas, and modern facilities, campers are ensured both comfort and stunning natural beauty. The proximity to Lake Mead also means you're just a stone's throw away from a refreshing swim or a serene boat ride.
Wrapping Up
While the allure of Las Vegas is undeniable, the small towns of Nevada offer a unique blend of history, nature, and culture that's not to be missed. So, next time you're planning a trip, consider these gems and get a taste of Nevada's diverse offerings. 
Plus, don't forget to check out RV rentals in Nevada here!