What Is The Best RV Rental Company
This is the big question, right? There are many companies out there large and small, they all say they are the best, but What Is The Best RV Rental Site to get your rental through? There are several categories to look at: Convenience, overall value for the price, speed of the service to complete a rental, the performance of the customer service, quality of the RV Units, ease of use and navigation of the website, is the damage protection sufficient, are the transactions transparent, are there tacked on fees?
Over the last decade or so, with the rise of so many review websites, and top 10 this and top 10 that, we can no longer trust what is a real evaluation of a product or service and what is someone getting paid when you buy the product they are reviewing. So here is what to look for to know the best RV Rental Company or best RV Rental Website.
How convenient is the company and what services are they adding that creates more convenience to use them? In shopping around at similar units is the price and number of amenities offered similar or more or less? How flexible is the company and how many options do they offer? For example can you rent any type of unit from a trailer to a Class A? Can you have the unit delivered or pick it up? Can you rent an RV for a one way trip? Can you pick it up in one city  and drop it off in another city? Do you have Instant booking options and weekly, or monthly rate options?
Other things to consider, is the website easy to find the RV or trailer you are looking for within the date range you need? Is the website easy to navigate and create a profile? Does the website tack on additional service fees that add zero value? Does the company or website hide important information like the actual damage protection coverage and limits? Which leads to how transparent the company is with their transaction and charges. Is the RV well maintained? Is the customer service available and actually answer the phone when you call?
With all of these points to consider and comparing similar units and the website experiences, We say there is ONE CLEAR WINNER. RVnGO is The Best RV Rental Company and Best RV Rental Site.  RVnGO goes above and beyond with user experience for the Host and the Guest and provide the industry standard in transparent transactions. RVnGO hits every one of the boxes listed above where the other RV Rental sites fall short.
More and more people are finding RVnGO and making the choice to go through this platform month over month.
Many people ask is RVnGO legit? Not only is our company legit, RVnGO is the best platform to rent or list an RV with. Unlike other sites, RVnGO does NOT tack on added fees to each RV Rental Transaction. 
RVnGO is the only platform that does not charge exorbitant fees. Other large platforms take out 20% or more from the RV Host who lists their RV for rent on that platform. These other platforms then also charge 10% or more to the RV Guest in added fees.  
If that is not enough, RVnGO even pays their Hosts an extra $50 for each completed booking through the platform as a Thank You for using the platform.
Lets take a pause to define a fee. A fee is an added on charge that is not for a product or service and is not attached to anything of value. It is there simply for added profit to the platform or company charging the tacked on fee.
No Fees from RVnGO means:
No reservation fees
No usage fees
No service fees!
No tacked on fees period!
RVnGO also gives hosts and guests security with industry leading damage protection from an A + Rated company. RVnGO provides the lowest rates when compared side by side, apple to apple with other RV Rental Companies because hosts don't have to raise rental rates to cover the money taken out of their pocket and Guests aren't charged the tacked on fees on the RV Rental Transaction. 
A real website with vetted RV Owners and verified RV Renters, without added fees and superior damage protection coverage. Yes RVnGO sounds legit to me!
Find out more about RVnGO with our Who Is RVnGO article. Meet the driving forces for our company, and how we go the extra mile for both hosts and guests! Or learn more about RV Rental damage protection costs. This scary subject is taken care of with RVnGO and puts your mind at ease! The damage protection is 1 Million in Coverage during the rental period and the nightly damage waiver fee is paid by the RV Renter, the one driving your RV, so it only makes sense that they should be the one paying the damage waiver fee. For people with RVs looking to rent them out, Don't be fooled by those ads promising $1,400 a week. Find out more on how much you can earn with an RV Rental here!
Arizona Innovative Challenge– RVnGO beat out over 400 competitors to be named the State's most innovative, fastest growing and promising company. Recognized by the Arizona Commerce Authority and winning the finalist prize and grant. 
 2019 Venture Madness Conference– This bracket style competition puts 64 of Arizona's best start up companies in a head to head competition. With competition from 64 of the other best start ups, RVnGO came out on top and won first for consumer companies.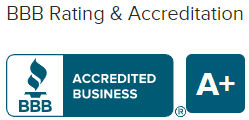 Arizona Better Business Bureau– A+ Rating which represents " the BBB's opinion of how the business is likely to interact with its customers". Factors the BBB considers are complaint history, transparency, licensing, and truthful advertising.
RVnGO/OntheGo is also in the TOP 100 RV Blogs, recognized by Feedspot, a top syndication website.
RVnGO Team and Customer Service
RVnGO's team and customer service is all US based, and is here to serve you! Not only that, they are part owners, so they are 100% invested in delivering excellent service. Our core belief is to bring people closer together, and our support team of employee owners will help you with that! Meet our wonderful Concierge team members to help you every step of the way with your rental or listing.  This is one of the things that makes RVnGO The Best RV Rental Company to use.
RVnGO is an employee owned company based in Scottsdale Arizona. Each employee is a stockholder and owner.  As each employee is an owner, we see greater productivity, and a higher degree of personal ownership of their activities and interactions with customers. This raises the bar with personal accountability and drive to go the extra mile for each customer. 
This has also shown increased motivation and loyalty of  employees and a vibrant company culture based on consensus where everyone's voice is heard. Each employee is sincerely appreciated. They feel it and that passes on in the evidence of our explosive continued growth.
It's no secret that there are companies out there that provide fake reviews, and some companies stuff their reviews with bogus positive reviews and have thousands of reviews but no responses and no responses to the negative reviews. Looking at the Google Reviews for RVnGO you will see that these are from real customers. The handful of less than flattering reviews are based on a particular Host or Guest experience and not the platform. You will see that we responded to these Google RVnGO Reviews. 
If you had an experience with RVnGO, whether is is fantastic or only good, we encourage you to share your honest experience with us and others who are looking for an RV Rental or a platform to list their RV to make some extra money.
Speaking of earning extra money. Did you know that RVnGO has a referral program? 
Did you know that RVnGO pays RV Owners an extra $50 for each RV Rental Transaction conducted on the RVnGO platform? 
Yeah… RVnGO Is Legit.