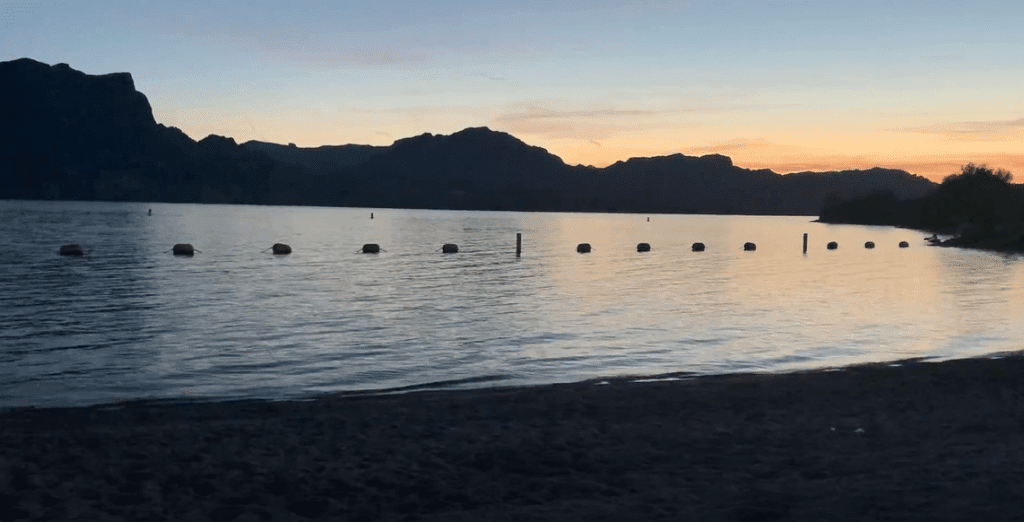 Recently, I went on an RV trip to Lake Havasu with my friends and family. After months of being quarantined and indoors all the time, we needed an escape to make things seem normal again. RVing is an effective way to travel and get away while still being in control of your environment. It seemed like the most reasonable way to enjoy a vacation during COVID-19.
Why I Decided to Go
During COVID-19, many people are cooped up in their homes and apartments with nothing to do or people to interact with. Humans are social creatures and need interaction to thrive. It is important to quarantine to stop the spread of the virus and flatten the curve. But it is also important to look after your well being and being smart about the things you do. Having a break from the stresses of the world and getting out in nature is the perfect trip to stay safe while getting a well-deserved vacation.
The reasons why I decided it was time to go on an RV trip is because of the control you have over your environment. You get to choose where you stay, who you stay with, and what you do. You have access to your own kitchen, bathroom, and sleeping and living spaces. There is no need to interact with tons of other people outside of your friends and family.
What Happened
after months of quarantining and staying safe in our homes, my friends and family decided on a 4-day weekend full of outdoor camping activities and boating in Lake Havasu. We packed up our food, drinks, and games into the trailers. We hooked up the fifth wheels and travel trailers to the trucks and got on our way to Lake Havasu. It was exciting as we were preparing because we knew it meant that we would get a change of scenery and some outdoor fun!
Our daily routine started by making big breakfasts such as eggs, bacon, and hash browns, and even waffles. Next, we would hang out at the campsite and play games like cornhole and card games. Around 10 am we would begin loading the boat with food, drinks, and everything else we needed for the day on the lake. Then it was time to get on the boat and launch! Once on the boat we would go for a boat ride and enjoy the weather and scenery. Then it was time to wake board, water ski, or if you were brave enough – tube. This would go on until everyone was worn out and ready to relax. We would go find a cove, drop an anchor, and just hang out and relax on the boat or float in the water. Around 5 – 6 we would go back to the campsite to start getting ready for dinner and let everyone clean up and shower. Then we ate and enjoyed the campsite for the night, whether we played card games, cornhole, or just sat around and enjoyed each other's company. The night would wind down and everyone would retreat into their RVs for the night ready for another fun day tomorrow.
How Did I Adapt to Limitations
The major limitations to the RV trip was that we had to book our sites very early in advance as they "sold out". The site did not sell out all its spots because it is limiting the number of campers at a time to avoid overcrowding. To make sure to be on top of your vacation and book early. Next, the bathroom facilities at the campsite were closed due to COVID-19. However, this is a simple fix as most trailers and RVs come with bathrooms.
The great thing about RVing and camping is that it already requires to isolate yourself from large crowds and social distances from others. There are not too many adaptations that had to be made due to the virus during the trip. The main difference was that many of the beaches and restaurants were shut down, so we had to spend more time going on boat rides, doing water sports, and anchoring in a cove to hang out. These were minimal adaptations because it was enjoyable and did not affect the trip negatively. You just find new ways to make the most of your vacation.
Why You Should Plan an RV Trip
Now is the best time to get ready and plan an RV vacation. With everyone pent up in their houses and apartments, the time is now to start dreaming and planning your perfect vacation in an RV. RV rentals are a great way to experience the outdoors and nature all while still practicing safe social distancing protocols. People crave experiences and adventure, and there is no better time than now to find those in an RV rental. Usually it takes months on planning and getting everything in order before you start your RV trip, so now is the time to plan and get ready. When the time is right and when you are ready to get back out there – an RV can take you where you want to go! Where will you go?