A Fun New Frisbee Game And A Great Cause
There are plenty of games that we have played as a family while on camping trips and tailgaiting. We may have invented a few of our own. Well that doesn't change just because you happen to be a professional athlete. 
Do ya remember playing frisbee?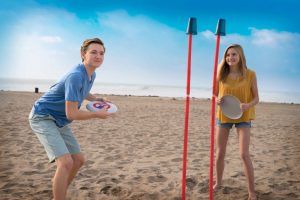 Remember tossing it back and forth or getting creating with keeping it in the air or teaching your dog to catch it? Well, the frisbee is about to get a revival at campgrounds and beaches across the country with a brand new game called CupCheck. 
This new frisbee game has an interesting origin story. So how did Kevin Jepsen create a new game involving a frisbee, 4 poles and 4 cups? While attending a NASCAR event in Phoenix Arizona in 2016… Kevin and three of his buddies were tail gating and passing the time with the usual tailgate activities. These four MLB players were modifying the standard frisbee toss and created a fun, fast-paced and interactive game.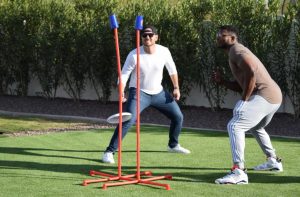 Set up in the parking lot, while the game was being played, former big league reliever and now CupCheck CEO Kevin Jepsen immediately realized that his concept was gaining a lot of attention from roaming fans. Comments included "What do you call this game? It's really cool. Can we play?" Scores of people stopped and looked and started discussions as they passed by.
It was at that moment that Kevin knew that he, Kirby Yates, Matt Andriese and Alex Cobb had something unique – a portable, recreational game that required disc throwing accuracy and cup catching ability played in a relaxed, casual environment. They really felt they were on to something and after that day started getting more serious about developing the idea into an actual game.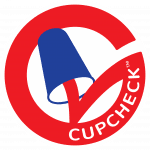 It wasn't long that Kevin shared the frisbee game concept with fellow players Evan Longoria, Curt Casali, Garrett Richards and Yasiel Puig to form his own team of partners and make CupCheck a reality.
CupCheck then officially partnered with the Testicular Cancer Society, established to help save lives through education, research and fundraising. In fact, Testicular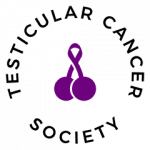 Cancer is the leading form of cancer in males ages 15 to 35. Help us increase awareness of the disease and give support for fighters, survivors, and caregivers.  Every CupCheck game you purchase comes with information about Testicular Cancer and how to check for it.
The great thing about playing with flying disks in general is that it doesn't take much skill. This isn't any different. CupCheck is designed to be played by 1 on 1 or in teams of two. Which is perfect for the family RV camping trip.
So as ya plan your trip and are thinking of games to pack, go order the game and add it to the list of your family fun games.